Vancouver has an amazing network of Artist Run Centres, many of which are all members of PAARC (the Pacific Association of Artist Run Centres).
SWARM is an event that celebrates the diversity of these associations and the thousands of artists that the promote and collaborate with annually. It typically occurs during the second week of September, which means it is happening this week!
There are upwards of 20 organizations that are a part of SWARM and the two night event blurs into a couple of weeks as the exhibitions, openings and festivals connected to SWARM continue after the initial celebration.
It would be impossible to go through the huge list of events connected to SWARM, but we did want to provide you with a few highlights below.
SWARM15 – Thursday September 11 and Friday September 12. Happening at various locations throughout the city. For a complete programming listing visit: SWARM15 
THURSDAY HIGHLIGHTS:
Malaspina Printmakers –  9pm – 10:30pm
Jimmy Xerox and the Mala Mala is an exhibition that features new work by a local artist who practices under the moniker of Office Supplies Incorporated and Joseph Staples. It presents the musical cover band as a metaphor for the matrix and impression within printmaking. The history of print as a means of promoting live music will also be explored.
Acme Studios – 7pm – 1am
ACME Studios has been providing affordable production space for artists, designers and musicians for over six years. For Swarm, the building will be open to the public, transforming the hallways and stairwells into the Labyrinth Gallery. The exhibition is a collective endeavour and features artists from the building's 18 studios, many of which will also be open to the public for viewing.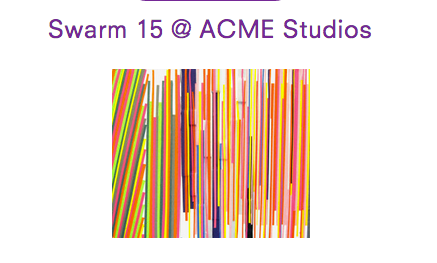 Grunt Gallery – 7pm – 10pm
The Book of Jests – Vancouver-based artist Hyung-Min Yoon presents a series of images that draws from an obscure collection of marginal religious illustrations by Albrecht Dürer. Originally used to surround religious texts, Hyung-Min Yoon reimagines their placement and purpose by framing them around contemporary political jokes of various cultures in their original languages.
Access Gallery – 7pm – 10pm
Far Away So Close is an exhibition series that considers the bridging of distance as a quixotic gesture and investigates the particular relationship of this gesture to art making. Part I focuses the disappointments of language, the longing for communication and the responsibility we so often ask objects to bear in our efforts to shuttle meaning across the unpredictable terrain that is social life.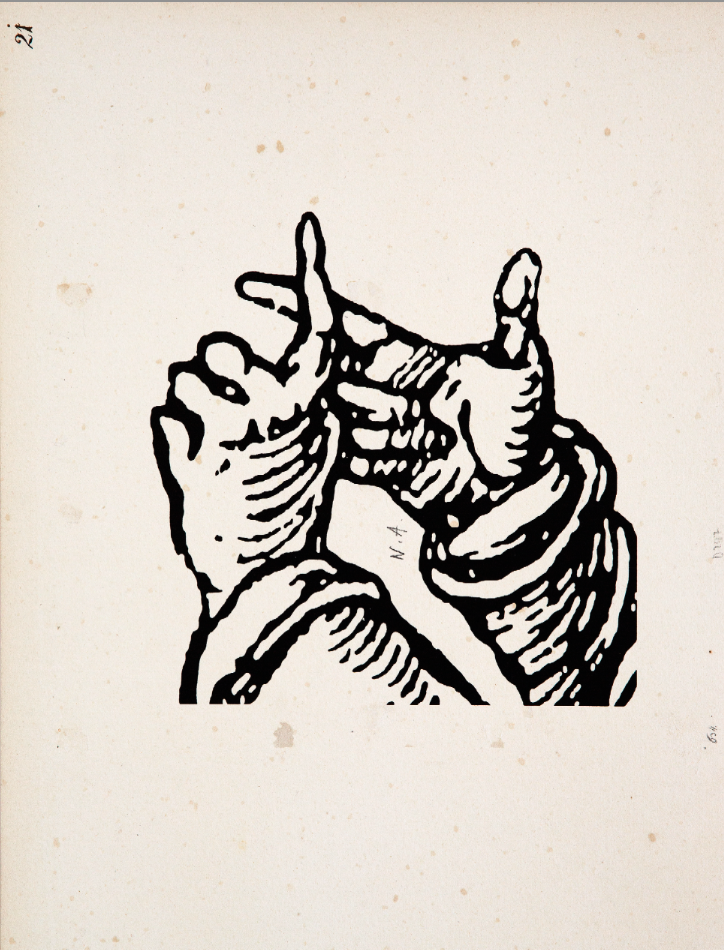 Or Gallery – Friday and Saturday 12-5pm
31 soleils (Dawn Chorus) is a video of a solar transit filmed through an H-Alpha solar telescope accompanied by a composition created from recordings of 31 different radio frequencies culled from the extremely low end of the spectrum. The piece refers to a specific phenomenon where at dawn one can pickup – if using the proper equipment – an array of radio signals that are not usually within range.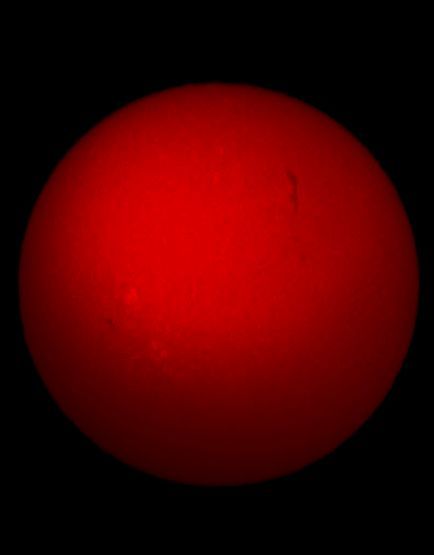 Unit/Pitt Projects – Friday 8pm
The monochrome shop is here to sell. While we take the commodification of art as a given, and as a starting point, this is not a position that we inhabit with ease or comfort. We occupy it because we simply can't afford not to. The monochrome shop is staffed by artists selling a staple of modernism, the monochrome painting. Part exhibition, part performance, all hustle.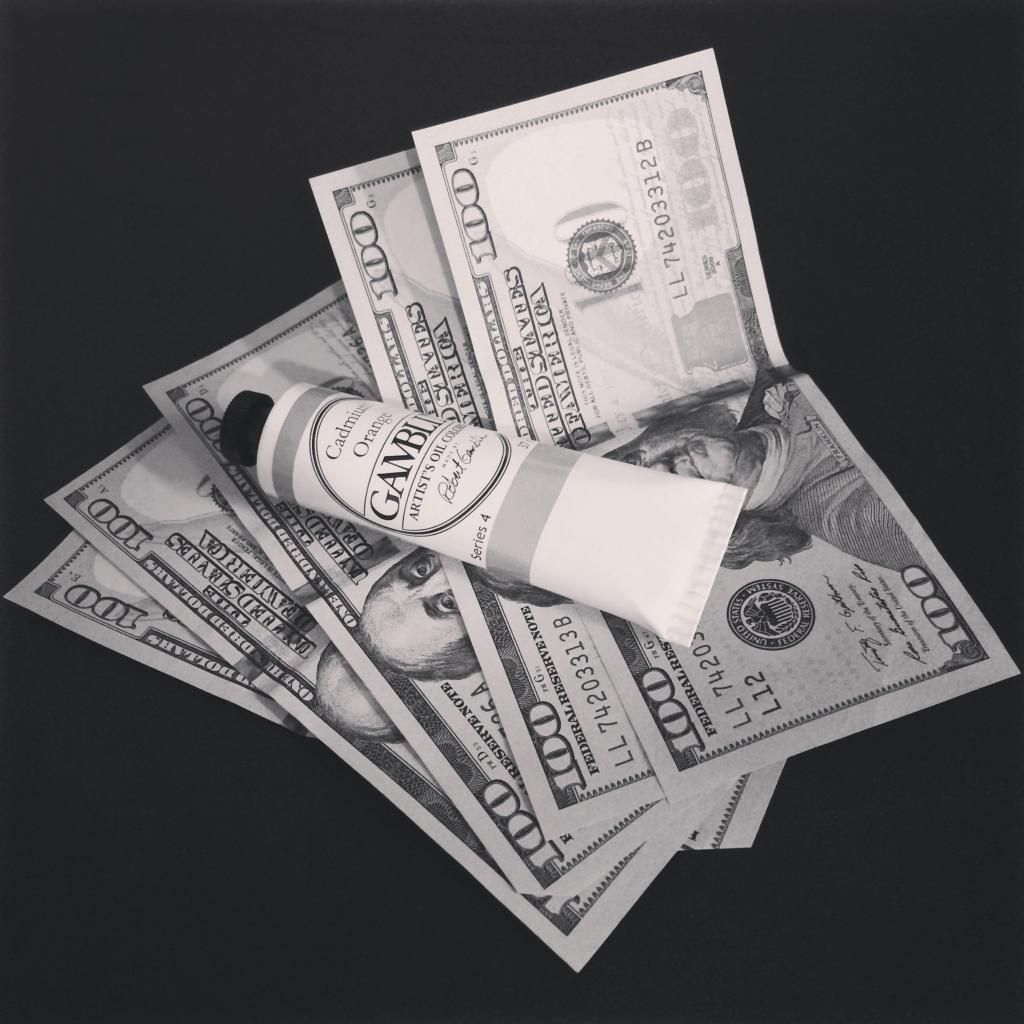 SWARM RELATED EVENT HIGHLIGHTS:
New Forms Festival – September 17 – 21st – multiple Venues
New Forms Media Society is a non-profit media arts organization founded in 2000. Each year the New Forms Media Society hosts the annual New Forms Festival (NFF). Through promoting collaborations between Canadian artists, international artists, and those working in the technology sector, NFF facilitates in the production, display and growth of new media, music, film, installation, and performance art based practices. Since its inception, an integral element of the NFF is the recognition of independent and groundbreaking artists, and those contributing to a broader understanding on new genres of art making. Past participants have included: Actress, Cauleen Smith, Daniel Bell, Daniel Wang, David Rokeby, Delroy Edwards, Dj Stingray, Dopplereffekt, Donald Buchla, Douglas Benford, Evy Jane, Grace Ndiritu, Jeff Mills, Jeremy Shaw, Joachim Koester, Joan Jonas, John Latham, Junior Boys, Kassem Mosse, Kode9, Lars Bang Larsen, Lee Gamble, Legowelt, Marcellus Pittman, Omar S., The Bureau of Inverse Technology, The Otolith Group, Tony Cokes, Soda_Jerk, Shlohmo, Veronica Vasicka, and Von Bingen, amongst others.