V.I.A. caught up with festival founder and director Kim Spencer-Nairn and asked her a few questions about what is coming up in this year's iteration of
Capture Photography Festival
.
With the end of March fast approaching, it won't be long before the festival kicks off on the 2nd of April.  The Catalog is already out across the city, pick up your copy at any of the many participating galleries!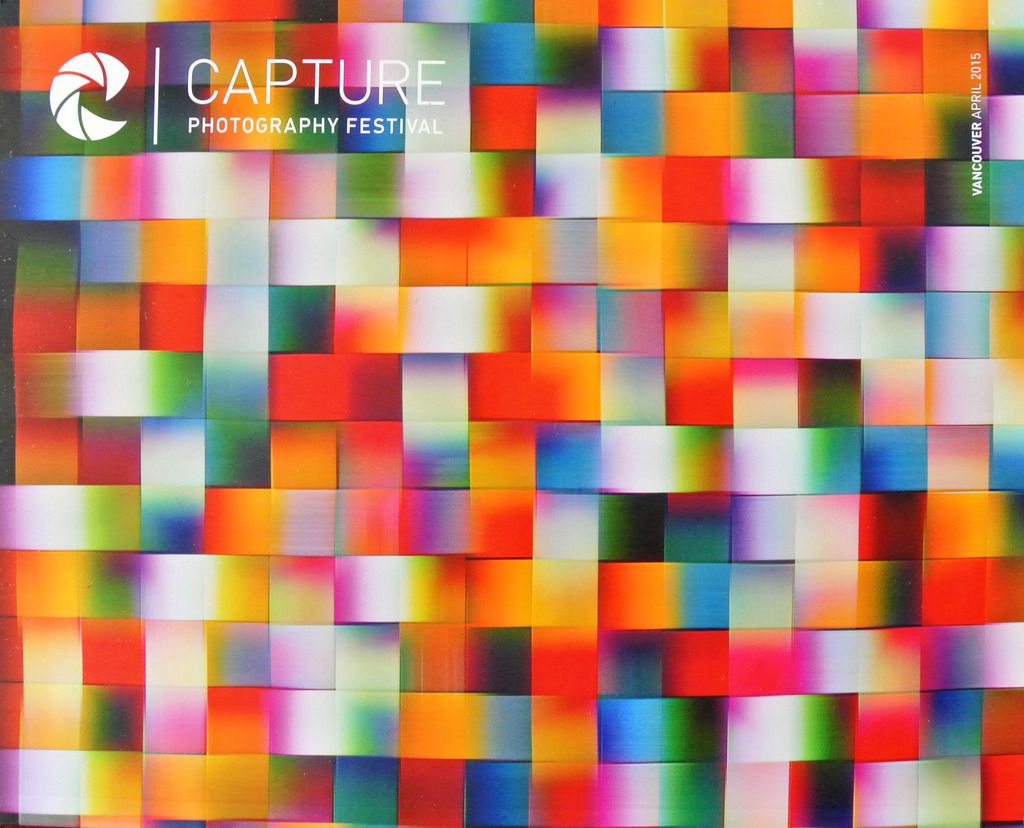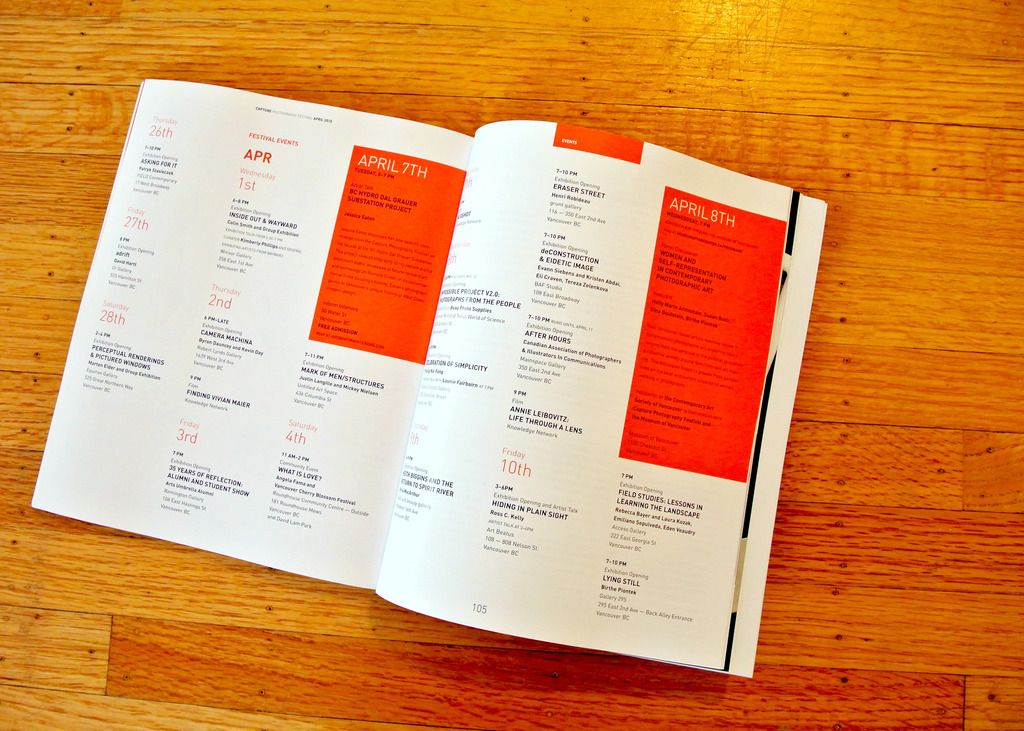 What is different/new with this year's Capture iteration?
K.S-N:  This year's festival features some new participants, including Artspeak, Access Gallery, Macauley and Co. Fine Art, the Surrey Art Gallery, the Burnaby Art Gallery, the West Vancouver Museum, and the Richmond Art Gallery. The festival is more or less true to the same format. Capture acts as an umbrella for a number of photography and lens-based shows around the city that are each curated by the participating galleries. Capture also hosts its own Feature Exhibition (Images that Speak, a group exhibition curated by Christopher Eamon, co-produced with Presentation House Gallery and presented at Satellite Gallery), 4 major public art installations and events (across the Canada Line, a cluster of Pattison Billboards at 5th and Quebec, at Lonsdale Quay, and a Burrard Arts Foundation and Capture Photography Festival commission of a work by photographer Jessica Eaton on the Dal Grauer Substation), the Capture Speaker Series, as well as supporting events at participating galleries.
Is the festival going to be annual or every two years?
K.S-N:  It's annual, it will be for the month of April forever and ever.
Can you name some of the venues that are supporting emerging artists?
K.S-N: Gallery 295, Initial Gallery, Field Contemporary, Toast Collective, Will Aballe Art Projects… and many more.
 Can you highlight two 'big' exhibitions that will be happening in conjunction with the festival?
K.S-N:  One of the big exhibition's this year is the exhibition Capture's Feature Exhibition, co-presented with Presentation House Gallery. Images that Speak opens at Satellite Gallery on April 2, and is curated by Christopher Eamon. Jointly commissioned by Capture and Presentation House Gallery in partnership with Satellite Gallery, this group exhibition features the most innovative approaches to photography today, with several works created especially for the occasion. The exhibition showcases ten local and international contemporary artists, many showing in Vancouver for the first time, whose works call into question how photographic images speak to us. Featured artists include Michele Abeles, Shannon Ebner, Ryan Foerster, Susanne Kriemann, Steve McQueen, Arthur Ou, Ryan Peter, Eileen Quinlan, Matt Saunders and Stephen Waddell. 
Another is Richmond/Kowloon at Richmond Art Gallery, which opens on April 17 and features the work of Greg Girard. The exhibition features nearly 40 photographs, some never before seen, of Richmond and the Kowloon Walled City, in Hong Kong, exploring the historical and contemporary links between the two cities. There will also be a photograph from the exhibition installed at the international terminal of YVR.
There are literally enough exhibitions, talks and events for one to be out every single day of the month thanks to Capture. This second iteration seems to have grown considerably as the festival has added new partnerships, events and galleries making the number of participating spaces grow to over 65.
Photographers and aficionados of the trade, be at the ready to absorb a huge amount of information and imagery, and visitors – enjoy the show!