Whilst ISEA2015 has an exciting artistic component, its academic component is incredibly compelling and significant. With hundreds of papers being presented, even more panels of experts discussing electronic arts and artists presenting their research, no subject matter is to large or to small to be explored. This is definitely revealed when one visits the ISEA2015 schedule and reviews the
panels
 and 
papers
 programming sections. Up for discussion and presentation are an explosion of subjects: climate change, smart materials, subversion, robots, communities, intangible heritage and embodiment are but a small selection.
It would be impossible to highlight everything but below are two examples, one panel discussion and a paper presentation, that push the boundaries of what electronic art is and can do.
In this session four researchers will be presenting papers, Gail Kenning, David Dowhaniuk, Bec Dean and a group paper by: Emily Ip, Wynnie Wing Yi Chung, Sunmin Lee and Thecla Schiphorst. Gail Kenning's paper entitled Art, affect and ageing: creativity against deficit sounds like a fascinating read.  An excerpt from Kenning's abstract:
This critical analysis explores how aging can be addressed in terms of the capacity and potentiality of older people. It investigates how, by employing ethnographic, person-centered approaches focusing on personhood and affect, artists and designers can challenge and transform accepted views of aging.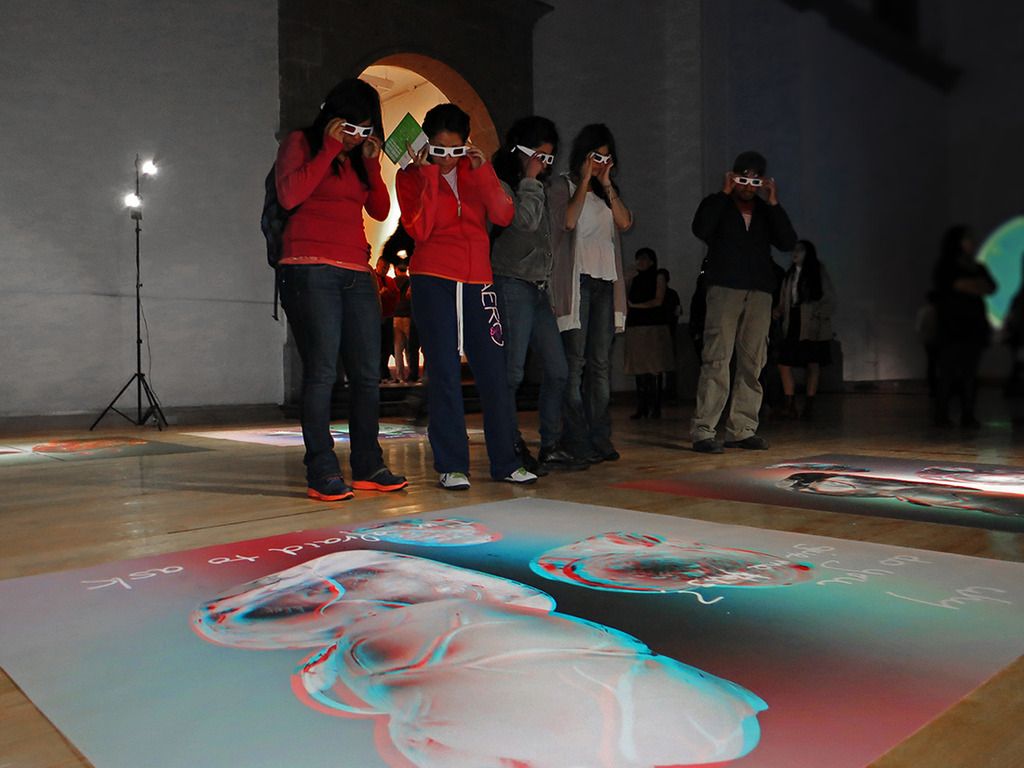 This session draws together the insights produced by SHIVERING, a three year, multi-disciplinary SSHRC funded investigation into the social role of objects, particularly art ob-jects, examined through the facetted lenses of art research, digital and multimedia art practice and contemporary anthropological theory…. We argue that paying attention to the life and agency of art objects creates an oppor-tunity for a theoretically useful critique of modernisms and post-modernisms.
Panel #9, moderated by Maria Lantin and featuring conversation with Mimi Gellman and Catherine Richards. Panel #9 will take place on Monday August 17th from 9:30am-11:00am at SFU – Goldcorp Centre for the Arts – 149 West Hastings Street, Vancouver. If you would like to register for the session, you will need to visit: 
http://isea2015.org/registration/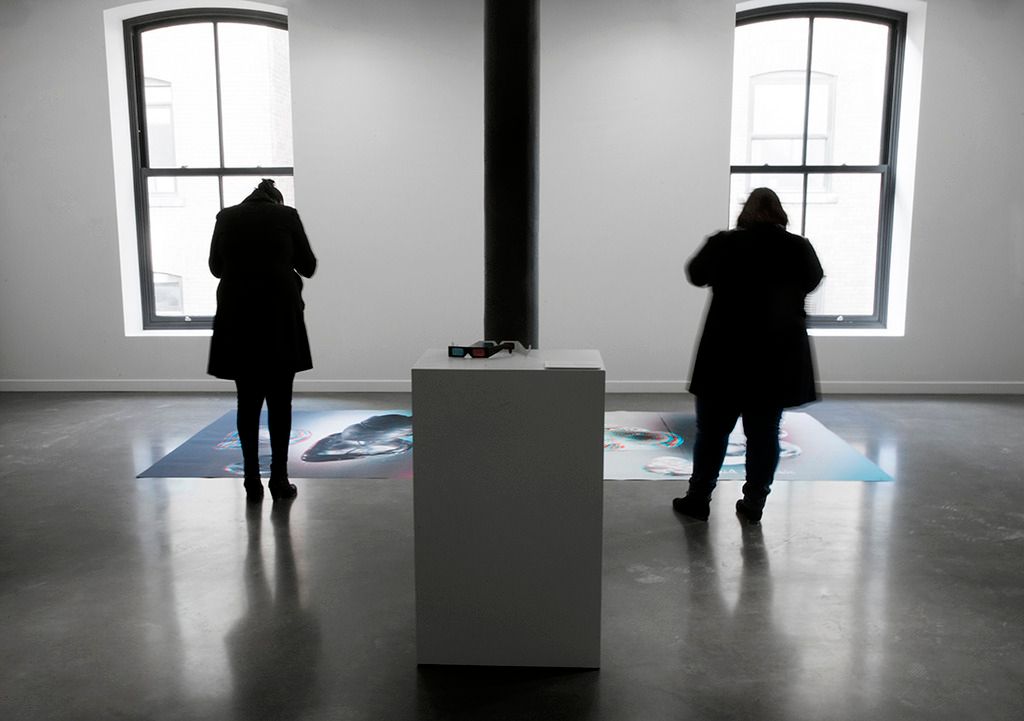 VIA had a chat with Maria Lantin and Catherine Richards about the panel and what they hope to achieve in reviewing the expansive SHIVERING project.
VIA: Can you elaborate a bit more on what the social role of an art object is?
In a nutshell, we are always in conversation with our world and the art object functions as a pointed representation of what may be unsaid or unknowable. In one way we could say it is a mirror that distorts in just the right way, which is actually the same as any dialogue. We are always misinterpreting each other in very creative ways. An art object has a life of its own and evolves based on its own karmic path, grounded by its origin and propelled by context and interactions. In object-oriented ontology, a fancy way of specifying that objects have being-ness, it is posited that objects interact with each other based on metaphor. So again this abstracted notion that objects have of each other that leads to a certain type of interaction that is never complete but always informative.
We situate our discussion around two special kinds of objects: heart transplants and virtual objects.  One could not be more material and embedded and the other less material. We look at how these two examples speak to the role and relationships of objects. Can objects have person like qualities, including action or agency? It is easy to see that objects may have agency and play social roles when human beings invest them with this ability. How does this happen and does it go farther than that? Can objects appear to or have minds of their own?
VIA: What differences are there between a traditional art object such as a painting and a digital or multimedia object when using these objects to comment on society?
There is no functional difference but there is an affective and expressive difference. It would be like asking what is the difference between English and Japanese. They serve the same function but have evolved to prioritize certain concepts, things, and even ways of moving the mouth and hands. We are always reinventing language to fit the current state of the world — what is asserting, transforming, dying, and being born. In the same way, the art object has evolved to fit the modes of expression and the attention of the audience. Choosing a medium is important, being multi-lingual (media) more so. sometimes a painting will highlight just the right thing in contrast to the device on your lap. A voice can be heard because it is loud, or because it is distinct, or because it is uncanny. It's a question of both the medium and technique.
One difference that is useful to highlight is that painting is already tightly framed as art with an accepted way of relating to it by the viewer, not to mention the often long lines of viewers to see them in the special houses we build for them and the elaborate care we provide to them. New media art is still forming those relationships. There is an open opportunity to have a different kind of dialogue. There is a real choice happening now for new media art and its makers.
VIA: Do you feel that digital and multimedia art is more or less relevant than traditional forms? Perhaps it is a question of difference instead?
Newer forms can reach a younger audience and can serve as pointers to older forms. They can surprise and jar us out of complacence. This is useful. However, in general it's not wise to privilege one form over another. We run the risk of not fully seeing our world. When a medium is new, there is a window where lots can be said and be noticed because it has the gaze of the population — the medium becomes frothy for a time. Still the ground remains – the archive, the established, the refined, the thoroughly explored. We could even say the art elders remind us that language evolves and every medium reflects the now by its very function.
As mentioned earlier new media art is not yet framed in the same way as more traditional forms. New media artists can take advantage of the way people approach their work with fewer assumptions about how they ' should' act. On the other hand the hype of a new technology can fizzle out quickly. Some younger artist are going 'back' to analogue technology that has regained a kind of charm for them.  It could be said that charm comes and goes around art objects.
VIA: What are a couple of highlights that you hope people will take away with them after attending the panel? 
I would hope that they come away with a curiosity about what surrounds us, what we choose to name and talk about, and what we don't. Also an attention to the way objects are behaving in our lives, almost at the edges of our peripheral vision. How everything is conversation even if we don't choose to focus on it and that it may be useful to shift our point of view towards a less hierarchical structure of being. Another way of thinking about objects is an interesting exercise and could have unexpected repercussions as it percolates through our everyday.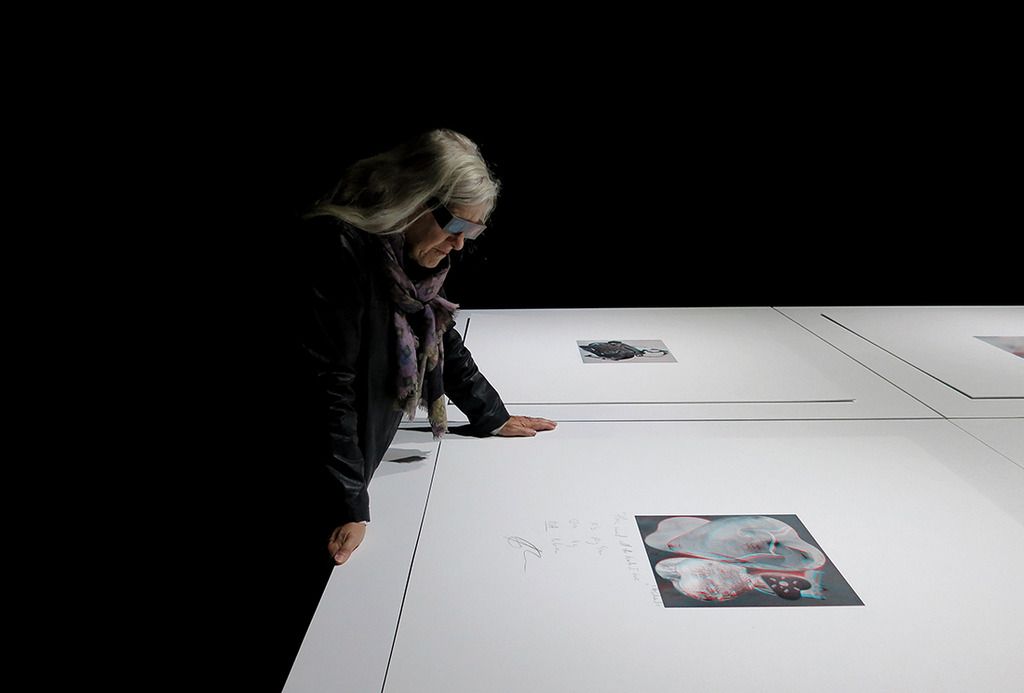 If you would like to attend ISEA, please visit the Registration Page for more information.