Every wondered why B.C. has highways ranging in number from 1 to 99 (and beyond)?
The short answer is that there isn't one singular system. Instead, there are several. That helps explain why there seems to be inconsistency, especially around Vancouver.
"As it turns out, the reason there doesn't seem to be any logical connection is because there isn't one," the Ministry of Transportation admits on its website.
One is chronological order, the most basic one. Lower numbers are more common than higher numbers.
Highway 1 was actually the original Island Highway in B.C. and went from Victoria to north of Campbell River, but the numbered route changed in 1953 as the Trans-Canada Highway was being built, and it's now part of the massive interprovincial Highway 1. The former Highway 1 is now Highway 19 north of Nanaimo.
Highway 16 is part of , too. It runs through Prince Rupert and Prince George and to Alberta. The two become one and you have to stop right there, but that's in the far east, aka Manitoba.
And that leads to the second reason for a number on a highway. It's from another place. As in, the highway connects to one of the other jurisdictions outside of B.C. and the province adopted that number. That can be seen in the Vancouver area, with Highway 99, which starts at the border in South Surrey and goes up the Sea to Sky. Of course, within the city itself, Highway 99 is represented by stretches of Oak, Granville, and Georgia streets. While Interstate 5 (I-5) is the name of the highway on the U.S. side, it was originally named and numbered US Route 99.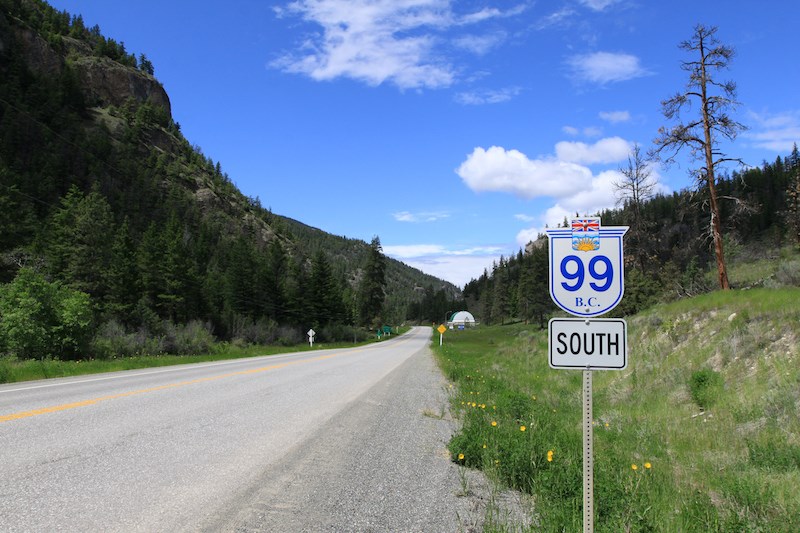 Same goes for Highways 93, 95 and 97. They all travel along a more north-south axis with a southern tip getting all touchy with the American highway system.
Here we should touch on the sub-category of letters. Essentially they're the secondary, and usually older, version of the main highway. It's in things like Highway 17A. Originally A stood for Alternative, but then B and C and D all came along Highway 97. It's the only highway in Canada that has a D designation.
Fun fact; there are two highways 1, 2 and 3 in B.C. In the far north of B.C. Yukon takes care of a few stretches of their highway system that poke into B.C. They're designated 1, 2 and 3 but aren't related to their more famous southern cousins.
The third reason for a highway number is because it was like that before. In the case of a road like Highway 118 which reaches Gran Isle, it was District Road 118. When it got turned into a highway, it was left as 118 since that's how it was labelled and how everyone knew it.
In the case of Highway 113, the Nisga'a Highway, we find the fourth reason for a number. The Nisga'a people asked for it.
That's because the highway passes through their ancestral land and the number reflects how long it took for a treaty to be signed between the Nisga'a and the federal and provincial governments.
If you want to know every number used for a highway in B.C. (the highest is 395) the Ministry of Transportation has a list. According to that list, there is one highway that doesn't have a number: Athalmer Road near Invermere.