Days prior to being sentenced July 15 to three months in jail for fraud, Vancouver businessman and stock promoter David Sidoo wrote to the court requesting leniency. He told the judge how much charitable work he has performed and how his cheating of the U.S. college admissions process for his two sons has damaged his reputation in both business and the community.
Sidoo — who begins his sentence at SeaTac Federal Detention Center today — stated, via his counsel, that his "industrious approach to life has allowed him to succeed and use that success to enrich the lives of others."
He submitted, in his sentencing memorandum, how following a decade working as a stock broker he founded American Oil & Gas, Inc., and then "entered the venture capital space in which he has developed an impressive portfolio of companies."
He had 18 personal friends and business colleagues outline his business and charitable work in letters of support to the court.
"I hope and trust those involved in his sentencing approval, look at the man, his overall character, and his decades of philanthropy when making their final decision," wrote stock broker Grant Caudwell, Sidoo's friend and business partner who added he was the lead broker for multiple companies Sidoo has brought into the public domain.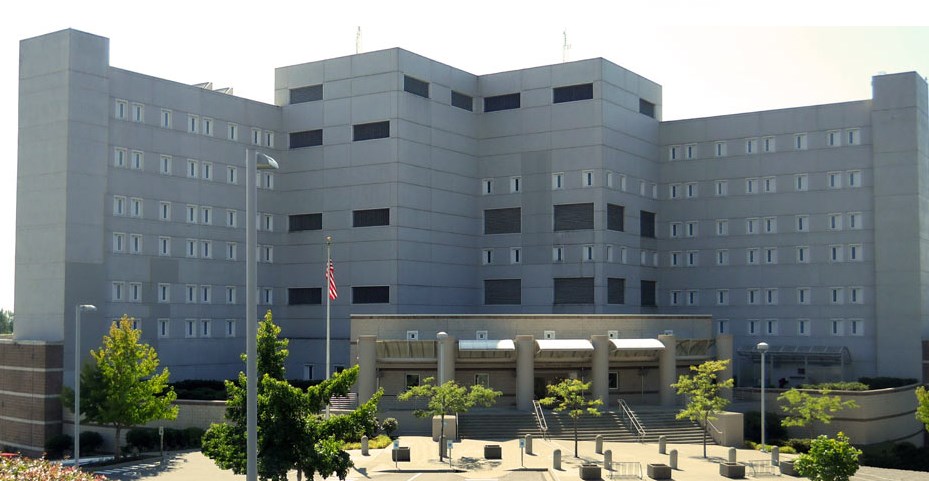 Central to Sidoo's plea for a reduced jail term was the damage his crime has done to his reputation, which largely derives from his philanthropy — which in turn derives from the wealth he's accumulated from the capital markets.
Following his university and professional football career, Sidoo first worked as a broker, then as a private investor and finally a director of several junior public companies.
The former B.C. Lions football player was arrested on March 8, 2019 in San Jose, California, on charges by the U.S. Department of Justice of conspiracy to commit mail fraud and honest services mail fraud and conspiracy to commit money laundering related to the high-profile U.S. college admissions and bribery scandal, brought to light by a Federal Bureau of Investigation probe dubbed Operation Varsity Blues.
Sidoo initially pleaded innocent to paying $200,000 total to scheme mastermind William 'Rick' Singer, who hired corrupt exam expert Mark Riddell to take the SAT for sons Dylan Sidoo and Jordan Sidoo, in 2011 and 2012, respectively.
Authorities determined he also helped falsify one of Jordan's university applications in October 2013 with an essay that originally included a fake claim of Jordan being held up at gunpoint by gangsters, while he was purported to be an intern for an anti-gang organization. Sidoo's sons had no involvement in their father's crimes.
United States Attorney Andrew Lelling submitted to the United States District Court sentencing judge, in Boston, Massachusetts, how "Sidoo engaged in serious criminal conduct involving fraud and deception that stretched over multiple years."
Sentencing judge Nathaniel M. Gorton echoed Lelling.
"What you accomplished, along with getting them [his sons] into college, is to deprive two other deserving students of admittance into those universities — an act that is the very antithesis of one you want to be known for," said Gorton.
In pleading guilty to fraud, and with prosecutors dropping the money laundering charge, Sidoo avoided a maximum prison term of 20 years. Prosecutors agreed to 90 days behind bars, plus a $250,000 fine and one-year of supervised release, which will not be enforced in Canada.
Gorton accepted the deal and it was suggested by Sidoo's counsel that he be sent to a Federal Bureau of Prisons facility on the West Coast, resulting in his release a week before Christmas, when he'll be under quarantine for COVID-19.
Sidoo claimed other mitigating factors, such as how he did not direct money to the schools themselves, nor did he create false sports accolades for his sons, as other parents did. He noted "collateral consequences," such as his future inadmissibility to the United States; the fact his name has been removed from the University of B.C. (UBC) football field that he once funded; and the unprecedented revocation of his Order of B.C. medal for community service.
The province's Order of B.C. committee had described Sidoo as a "sporting legend and successful investment banker."
Sidoo philanthropy was self-publicized
Sidoo, who declined to speak to Glacier Media, documents much of his philanthropic work and cornerstone achievements that garnered awards such as the Order of B.C. on his website DavidSidoo.com, where he too describes himself as a successful businessman and passionate philanthropist.
Sidoo writes he comes from "simple origins" and "worked two jobs to help support his family," as he became a "highly decorated" Thunderbird varsity football player for the University of B.C. between 1978 and 1983. His website tells readers "when he retired from football in 1988, David Sidoo went on to a very successful career in business in which he has built several companies."
More significant philanthropic efforts — from a $500,000-plus donation (in the name of Jordan) to the Clinton Foundation to $166,000 in donations to the BC Liberal party — also helped raise Sidoo's public profile, which reached new heights in 2016, when BC Liberal Premier Christy Clark appointed him to the Order of B.C. That same year Sidoo and his family had a special meet and greet with Prime Minister Justin Trudeau to present the Vanier Cup, after the Thunderbirds won the championship.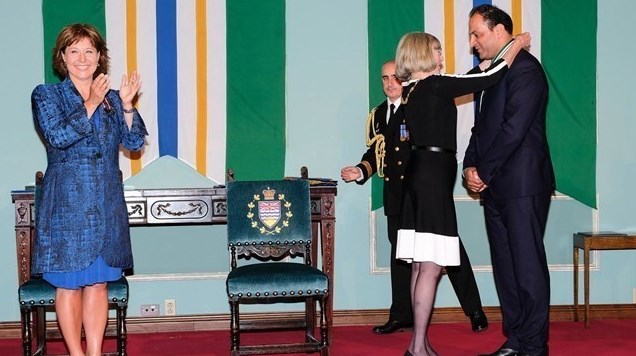 Sidoo has also established close ties with prominent developer and Vancouver Canucks owner Francesco Aquilini, who once provided an internship to Jordan. Online, Sidoo can be seen socializing with other high-profile celebrities, such as Hollywood actors and professional athletes.
The 61-year-old had stopped posting his philanthropic endeavours in May 2019, shortly after his arrest, but he has recently returned to public life, publishing photos of himself in spring dropping off personal protective equipment to a homeless camp in Downtown Vancouver and to a local charity. Several letters to the court from friends speak to how Sidoo hopes to rebuild his reputation with further community service.
Sidoo told Gorton at his sentencing that he intends to rebuild his reputation: "I will serve my sentence and am committed to returning to the community and doing everything possible to make a positive impact."
However, Sidoo's website is not an exclusive homage to his own charitable accomplishments. It also publicizes the charitable work of his unregistered foundation Sidoo Family Giving, involving sons Dylan Sidoo, now 26, and Jordan, now 24, who have often found themselves in company with exclusive professional, political and social circles alongside their father.
Sidoo family charitable donations have been well documented publicly, such as how Dylan contributed $5,000 to support the Vancouver Police Department's Police Athletic League (PAL) program for disadvantaged youth, or how they have given money and time to school breakfast programs, including $50,000 for 15,000 meals.
Sidoo also published his sons' academic milestones.
Jordan "was recently accepted to join the rowing program at prestigious Cal-Berkeley, which annually resides near the top of the NCAA rankings," one website post stated.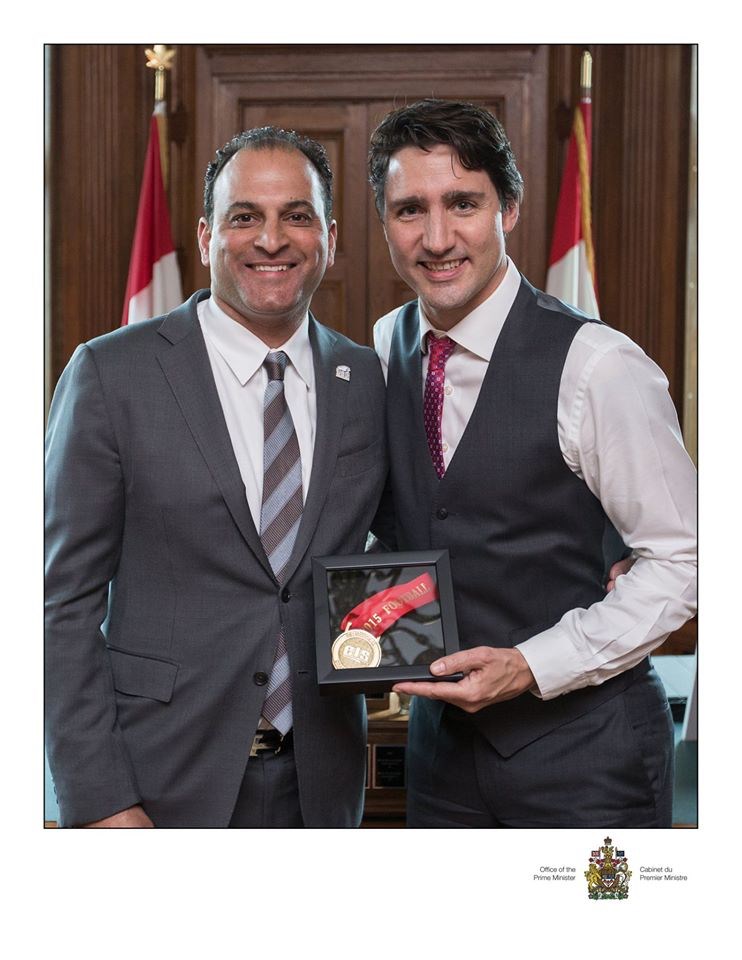 Jordan is a 2018 history graduate from University of California Berkeley. Dylan graduated in cinematic arts in 2016 from the University of Southern California. The two previously attended Vancouver's prestigious St. George's School.
Citing privacy reasons the colleges will not disclose whether or not Sidoo's sons' degrees remain valid. Dylan, according to the sentencing documents, had scored a 1,460/2,400 SAT score until Riddell, using a fake ID in December 2011, bumped up the score to 1,700, which was high enough for Dylan to enter Chapman University (and later transfer to USC). Riddell then scored 2,280/2,400 for Jordan in December 2012, paving the way to Berkeley.
While Sidoo's conviction relates to the U.S. post-secondary school system, he has enjoyed close associations with and accolades from Vancouver's academic world as a former member of the UBC Board of Governors; the founder of a $50,000 law program scholarship; and a significant donor to a then struggling UBC Thunderbirds football program, among other well-publicized alumni initiatives. (Sidoo's sentencing memo states he also established the Sidoo Family Thunderbirds Scholarship Endowment, that has reached over $850,000.)
Sidoo created the 13th Man Foundation for the program and in 2010 he donated money to renovate the school's field, garnering recognition as a saviour of the program. A February 2017 BC Business magazine article claims the foundation contributed $1.05 million to an academic learning centre for the players. Sidoo told the magazine the foundation's initial five-year commitment was $3.5 million. Since its formation in 2015 to 2018, UBC had received $751,000 from the 13th Man, while the charity has spent over $1 million combined on advertisements, promotions and professional and consulting fees, according to Canada Revenue Agency filings. UBC spokesperson Matthew Ramsay said last September the foundation had contributed $1.1 million for the facility.
In total, Sidoo has donated several millions of dollars to charities and non-profit entities, such as UBC. Yet his more significant contributions to charity and UBC's football program began shortly after he began to promote penny stocks by building and directing junior companies.
Sidoo claims to have been a nationally acclaimed broker with Yorkton Securities in the 1990s, following his football career. Brokerage firms and their employees can reap significant fees on investment transactions and Yorkton was one of the biggest brokerages at the time.
He struck up a personal relationship with his Yorkton boss, financier turned tycoon-philanthropist Frank Giustra, a well-connected businessman (and top Clinton Foundation donor) who also started his fortune brokering deals in the junior exchanges, most notably the now-defunct Vancouver Stock Exchange.
Sidoo founded his own private investment firms after leaving Yorkton in 1999, a move that, by all appearances, resulted in lucrative stock deals. He swapped his posh neighbourhood homes in 2006, moving from Acadia Road in Vancouver's West Side to a then $4.4 million home at 4773 Belmont Avenue, overlooking the ocean just a stone's throw away from UBC. After a $10 million rebuild Sidoo's property is now worth about $31.7 million, according to property records.
Sidoo had a relatively low public profile for much of the 2000s after leaving Yorkton. This changed when he bought local celebrity chef Rob Feenie's restaurants Feenie's and Lumiere in 2007. Sidoo subsequently fired Feenie, replacing him with French celebrity chef Daniel Boulud. However, Sidoo ended up closing the two restaurants in 2011 in what became a well-publicized business failure.
Over the coming years, media stories publicized Sidoo's charitable activity while generally describing him as a successful businessman, despite little being known specifically about the origins of his wealth, particularly as a private investment banker.
However, a different picture of Sidoo's business acumen emerges based on the securities filings of the publicly traded companies he started directing since 2010.
These companies share many of the following traits: they have generated large cumulative losses; they have little to no revenue; their stock price has tanked; overhead costs, such as public relations and executive compensation, are high; and they have been structured in a way that provide ample opportunity for early, private investors who acquired relatively cheap shares through private placements, to profit.
It begs the question: Where did Sidoo get his money from?
gwood@glaciermedia.ca
Glacier Media's look at the handful of public companies David Sidoo had directed prior to his March 2019 arrest and subsequent fraud conviction can be seen here:
David Sidoo's companies failed to profit; but he made millions