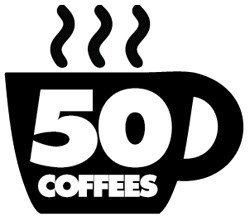 I recently read a theory that going for 50 coffees with people you've never met is the entrepreneurs equivalent to the theory that doing anything for 10,000 hours will make you an expert on it. While I get the idea, 50 coffees is far easier than practicing something for ten years, and while I'm far from lazy I've decided to set out on a fairly simple mission: over the next 50 weeks I'm going to invite 50 interesting Vancouverites, most of whom I have never met before, to go for coffee. I'm going to use this as an exercise in networking for myself and for V.I.A. while also using it as a platform to introduce you to some people who are doing really cool stuff in the city you live in.
COFFEE #6
Name: Stephen Quinn
Occupation: CBC Radio Host
Beverage: Medium blend coffee
Meet Stephen Quinn. Host of my favourite CBC Radio One current affairs program, On The Coast, he's somebody I listen to often on the radio, whom I've been following on Twitter for a long time (@CBCStephenQuinn) and was once interviewed by but have never had a chance to just sit down and rap with. We met at the JJ Bean in front of CBC Vancouver at 700 Hamilton Street then we took our coffee inside to Studio 5. A couple of fun facts about Studio 5 are that it's where our friends at This Is That record all of their shows and it used to be home to Shelagh Rogers and her Sounds Like Canada program. It's not where Stephen does On The Coast from but it's a cozy place for coffee and is the frontrunner in the award for Best Acoustics in a 50 Coffees Location so far. We talked about media, the upcoming civic election and a range of other topics and in the end I left buoyed with the knowledge that Stephen is exactly that intelligent, witty and ultimately friendly personality that you hear on the radio every weekday afternoon. Straight up.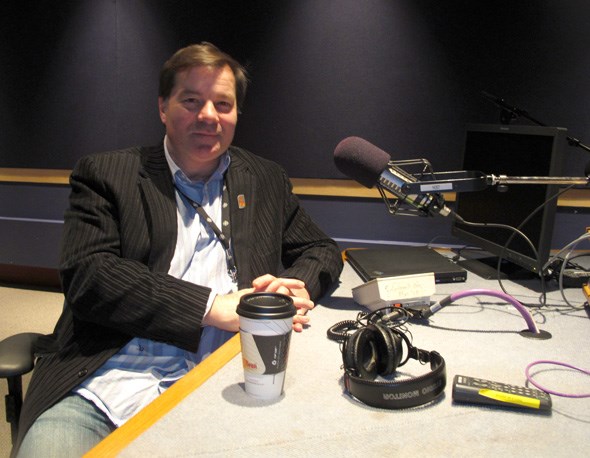 We're continuing our CBC 75th Anniversary bender so you can expect at least one more of these 50 Coffees with somebody from the Ceeb later this week!