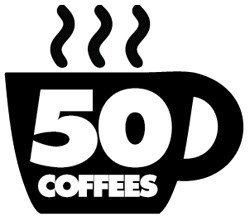 More than 73 weeks ago I embarked on a mission to publish 500 Coffees over the next few years. In this series I introduce you to interesting Vancouverites, many of whom I had never met before our coffees/meals. It's an exercise in networking for myself and for V.I.A. while also being a platform through which I enjoy introducing you to some people who are doing really cool stuff in the city you live in.
COFFEE #73
Name: Meredith Powell
Occupation: Executive Director
Beverage: Water
Meet Meredith Powell. Former fashion industry insider, serial entrepreneur, and co-founder / executive director of Vancouver charity, The Next Big Thing, which she launched with 500 Coffees subject #41: Ryan Holmes of Hootsuite.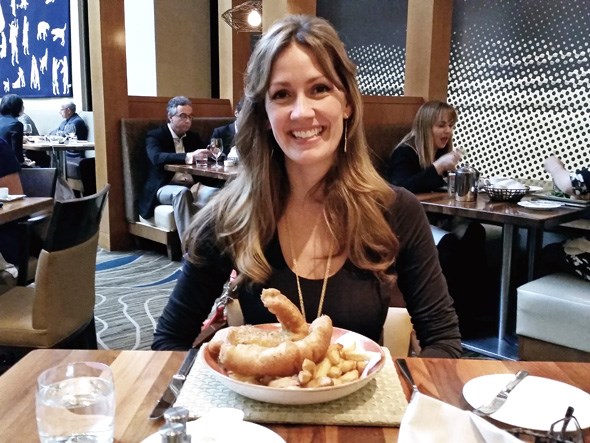 We met at Yew Seafood + Bar (who are now hosting this series) and had a great talk mostly about what they're doing with The Next Big Thing and ultimately how V.I.A. can help. Prior to our meeting I knew that they were running code camps for youth (we've ran a story or two about them and their fundraising) and that they're helping to foster young entrepreneurs but I didn't know exactly what that looked like. I learned that over the past few months they've been hosting 10 young folks - aged 17 to 22 - in a program where they basically help them develop their business ideas into ventures that are actually functioning, and eventually profitable. These youth get to do 6 month long fellowships where they're mentored by a large group of business professionals, they get free office space, and they're even put up in free apartments courtesy of Hollyburn Properties. They're given an incredible leg up and I can't wait to see all of the businesses and future leaders of business that'll be spawned out of this program. The first group of 10, which were whittled down from 150 applicants, are about to complete the program in the coming weeks, and then a call will be put out for another round of keen young minds.
As the conversation shifted from now to then I realized that Meredith and I come from similar backgrounds in that we both spent time working in the skateboard industry. After doing some time in that circuit she went on to work in fashion and headed up a number of agencies before finding her way into the charitable work she's doing now, helping other people turn their ideas into businesses. The culture of giving back is something that's built into the DNA of TNBT, and it's no surprise that this charity has been receiving an outpouring of support from the local startup community, as well as folks outside of it.
Finally, Meredith and I rapped on some ideas about how V.I.A. can help the cause over the coming weeks, months and years. Watch for it on the blog!
You can learn more about The Next Big Thing at at wearetnbt.com. And stay tuned for 427 more Coffees! Check out the caffeinated archive HERE.