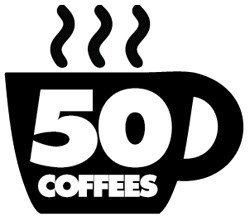 More than 73 weeks ago I embarked on a mission to publish 500 Coffees over the next few years. In this series I introduce you to interesting Vancouverites, many of whom I had never met before our coffees/meals. It's an exercise in networking for myself and for V.I.A. while also being a platform through which I enjoy introducing you to some people who are doing really cool stuff in the city you live in.
COFFEE #74
Name: Rick Jeffery
Occupation: CEO
Beverage: Water
Meet Rick Jeffery. CEO of Coast Forest Products Association, an organization that represents BC's coastal forest industry, advocating for better policy and broader markets as well as championing sustainable practices.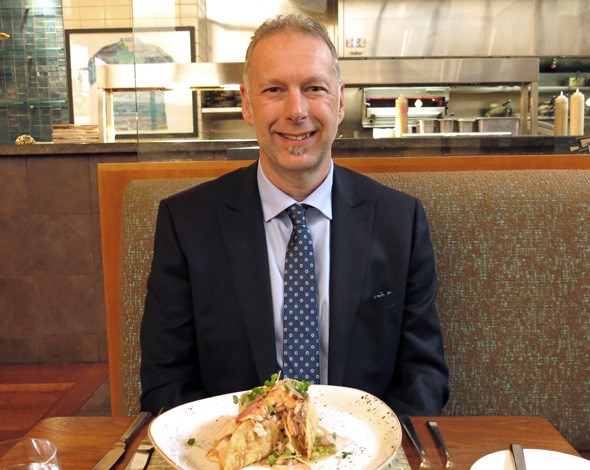 We met at Yew Seafood + Bar (who are now hosting this series) and were treated to Chef Ned Bell's new Kuterra salmon creations, which I wrote about HERE. For almost 2 hours we talked forestry. Man, did we talk forestry; I learned more in those hours than I've learned in 2 decades of poking around here and there. That's saying a lot as my cousin owns a sawmill and in my lifetime I've met a lot of people in the business.
Growing up on Vancouver Island, Rick spent a lot of time camping. Much like I do now, he bumped down logging roads and camped along them, which is where he got an appreciation for forestry. He went to school and studied it, worked in the industry for 30 years and ended up where he is now, working to influence policy as well as educate industry and the public about matters to do with forestry in our province.
It's Rick's job to let people know that our forest products are superior to most, and that we're doing it better than anyone else in the world. "It" being managing our forests and maintaining a balance so that the next generation of British Columbians will have this resource to enjoy, as well as have jobs in. We've come a long way in the last 50 years or so and although coming across a cut in the forests isn't the prettiest thing ever, it's renewable and sustainable if we do it correctly... and we are. As Rick puts it, "If we're gonna do it we better be doing it right", and that's what drives him in his work.
It'd be impossible for me to package up all the knowledge he shared with me, so I'll leave you with some facts, and a suggestion for further reading:
- Years of planning go into logging a single part of the forest, the planning is complex and tons of industry oversight is in place, holding industry accountable.
- 18 million trees are planted in Coastal BC forests each year. 200 million for all of BC. It's a law that when you cut down trees you have to replant them within 1-3 years.
- The BC forestry industry has been looking a lot at climate change lately, consulting with ecologists and geneticists to make sure that the trees they re-plant will survive in a warmer future.
As a proud (and curious) British Columbian it was incredible to meet with Rick and learn about this historical industry which has actually become high-tech and innovative over the decades. If you want to learn more they've put together a resource at ourforestsourroots.org where they tell stories about the forest, the people that work in it, and the industry. Have a look, and stay tuned as we hope to tell some of these stories ourselves in the future.
And stay tuned for 426 more Coffees! Check out the caffeinated archive HERE.