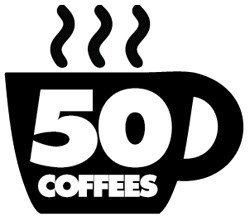 More than 77 weeks ago I embarked on a mission to publish 500 Coffees over the next few years. My goal is to introduce you to people who are doing really cool stuff in and for the city you live in.
COFFEE #77
Names: Adam and Julian
Occupation: Sunrise Chasers, consultants
Beverage: Dark roast coffee, tea
Meet Adam Nagy and Julian DeSchutter, two of the four founders of what can only be described as a movement: Chasing Sunrise. The simplest way to describe what they do is that they bring together groups of hundreds of people to climb to the top of mountains and watch the sunrise. We met at The Birds and the Beets in Gastown to talk about how it came about.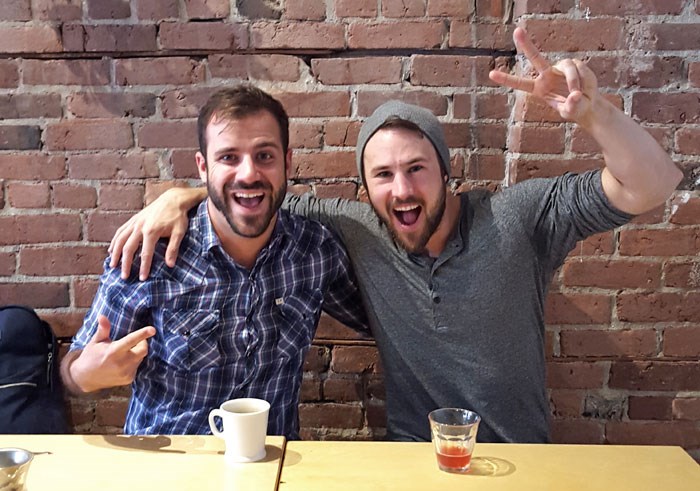 Julian started it in 2015, he wanted to get inspired so he invited a couple of friends to climb the Chief in Squamish to catch the sunrise. They got to the top and they realized that the sun actually rises on the other side of it, and that they were looking out on where it sets, but that single failure (if you can call it that) didn't stop him from planning a little better for the next outing, where twice the amount of friends showed up to hike Seymour at what still feels like "too early" to this day. The word spread throug his circle of friends and the next outing brought 30 people, then double that the next time, and so on until today when they regularly bring out 400 or so people to celebrate. Somewhere along the line Adam and a couple other friends joined in as a co-founders, and they turned it into a sort of business that still does exactly the same thing it did when it was just a group of a few friends climbing a mountain - it inspires people.
The overarching philosophy is not about catching the sunrise, but chasing it. Getting out there and going for it. Vancouver is an expensive place and the mountains all around us are what Julian refers to as "the amenities". They're all about getting people outside of their comfort zones and taking advantage of these built-in amenities, and building a real world community of like-minded people who are interested in chasing more rewarding life experiences.
You'll be seeing more of Chasing Sunrise here on V.I.A. in the coming months as they're going to be contributing regular stories that we hope will inspire you. They're also expanding outside of Vancouver and doing chases in a number of other cities.
For now keep your eye on them at fb.com/wearechasingsunrise, @chasingsunrise on Instagram and sign up for their mailing list at chasingsunri.se to be alerted to the next time they go out.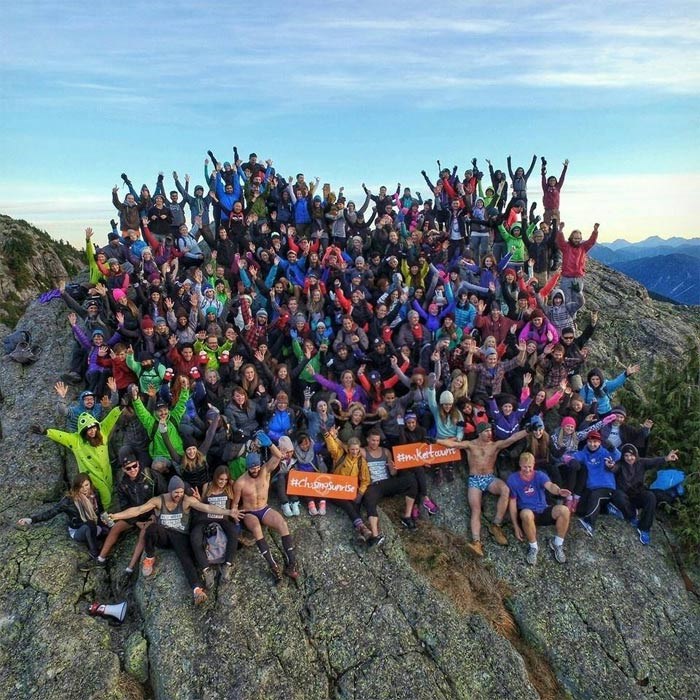 Stay tuned for 423 more Coffees! Check out the caffeinated archive HERE.