Over the next few years I'm publishing 500 Coffees, introducing you to hundreds of people who are doing interesting stuff in and for the city you live in. This is Coffee #83.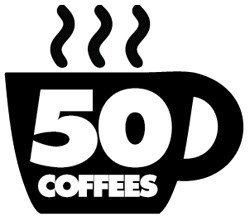 Name: Kim Pickett
Occupation: Creative Director
Beverage: Americano
Meet Kim Pickett. Principal and Creative Director at Kimbo Design, and number 86 in the 17th annual W100 list of Canada's Top Female Entrepreneurs (amongst other accolades). We met at the Kimbo office on Granville Street downtown and headed to the nearby Artigiano for coffee and a chat.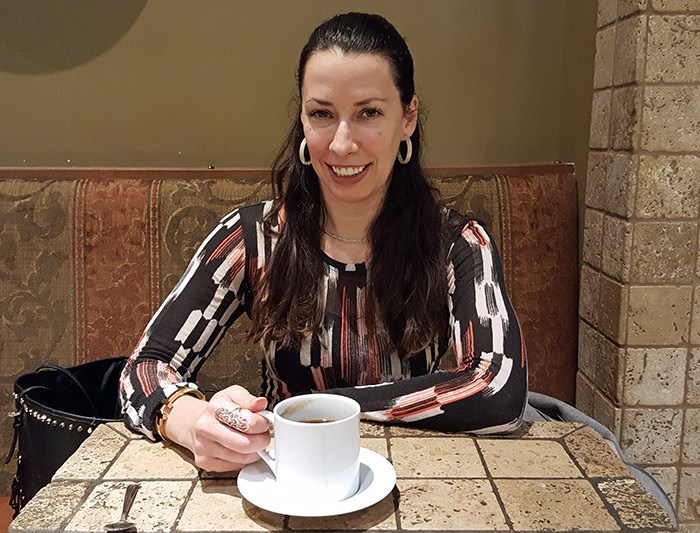 Many of the people I introduce you to in this series are strangers to me before we meet - it actually started as a way for me to network while bringing new stories and faces to our readers - but Kim and I have been connected for a couple years now. Kimbo Design is one of the agencies V.I.A. works with to bring in advertising campaigns, so we have been in touch over the phone and through email quite a bit, but never sat down face to face. Our meeting reminded me that I need to get out of the office more to connect with other like-minded entrepreneurs who have been shaped by similar trials and tribulations that I face running our business.
Her creative agency employs 8 people and their core focus is design and branding for corporate clients. In our conversation I learned that there are over 200 similar agencies in Vancouver (!!!) and that competition is obviously fierce, with sometimes more than 100 of them going after the same RFP. There are so many people working in the field that she gets multiple resumes in her inbox per day even when they don't have a job listing up.
I also learned that what sets her agency apart is that, like me, she doesn't come from a business background. She went to school to study fine arts and design, so going into projects it's design standards that come first and foremost. I imagine that's why when you walk into their board room you'll notice that the shelves are brimming with awards, national and international, for the work they've done. And it's not that she doesn't have business sense (she's brimming with it, in fact), but I think that looking at her industry and her agency's work from the angle of someone who knows good design puts them ahead of the game. She keeps the highest quality of work - not just the bottom line - as the main goal in every project and it puts her business at an advantage. She often travels for creative inspiration and just returned from an 18-day stint in Spain where she took in as much 14th century art as she could. I won't try to convey the heady concept she shared with me about Picasso and how you can apply centuries-old creative wisdom of Spanish artists like him to digital projects, but suffice it to say that she's always working on improving and refining her work, and looking at it from new angles.
I'm doing a new thing in this series where at the end of our coffee I'm asking the subjects to offer a single piece of advice for people who want to get into the line of work that they're in. Kim's is for people looking to start their own business, and it's to first take a personality test to see what your strengths are, and to make sure one of them is "resilience". She feels it's the key trait to being a successful entrepreneur, and I'm inclined to agree with her.
Keep up with Kim and her agency at kimbodesign.ca.
And stay tuned for 417 more Coffees! Check out the caffeinated archive HERE.