https://www.kickstarter.com/projects/matcaissy/create-forest-apparel
Each spring and summer, thousands of young and motivated Canadians leave the city and head to the forest to plant trees. The tree planting lifestyle comes with lots of rewards, pains, laughters, adventures and experiences, one which led the creation of Create Forest Apparel.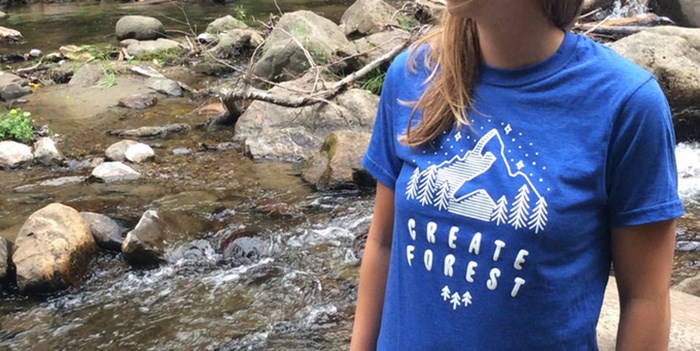 Founded by Mat Caissy, Create Forest Apparel was born out of a desire to reconnect with his former tree planting community. Create Forest achieves this by donating 10% of profits from each item purchased to tree planters in Canada. The clothes, which range from t-shirts to sweatshirts and hoodies, are made from bamboo and organic cotton and are 100% made in Canada.
By wearing Create Forest Apparel you celebrate and support this diverse community while also supporting the creative efforts it has inspired. To learn more, visit Create Forest Apparel's Kickstarter campaign HERE.