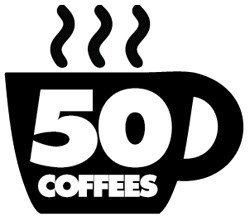 Name: Aamir Baig
Occupation: CEO
Beverage: Black coffee
Meet Aamir Baig. CEO and Managing Director of the disruptive, modern furniture company Article, which you may not have known is based out of Vancouver.
I met with Aamir at their headquarters in Strathcona. It's a sprawling 115,000 sq ft space where 101 employees currently work and where a cute puppy greets you upon entering. They moved into the building in August and from the outside their large signage (visible from the East Van Baseball League diamond in Strathcona park) makes it look like it's a showroom. It's not. In fact the company has no public showrooms despite doing over $100M USD in sales last year and having distribution centres in LA, New Jersey, Seattle and Florida.
The crazy thing is that I hadn't even heard of this local, hundred-million-dollar-a-year-in-sales company until my wife and I were poking around the internet looking for a new couch. She found them first and was really into the designs (as was I), but their whole thing is that they reduce customer costs by not having showrooms; we hesitated about buying one because in the past we've always wanted to sit on our furniture before putting a bunch of money into it.
So we went to most of the furniture stores on South Granville, in Gastown and a couple others, and couldn't find the exact couch we wanted. The perfect looking one seemed to be on Article.com, but since we couldn't get a physical read on the quality and comfort we still held off. Then, after a couple weeks - taping off a section of our living room in the shape of said couch, reading countless positive reviews about the experience and the product - we stopped looking in showrooms and pulled the trigger, putting the $2,799 Sven sectional on our credit card.
It was delivered a couple days later and not only were we thrilled about how fast it arrived but we were relieved at how comfortable it is. It's the perfect fit. We've since been telling friends who are looking for new furniture that they should give Article a shot as well.
After enjoying the couch for a few days I reached out to speak to someone at the company. I wanted an excuse to share my personal experience with our readers (and support this local business) and also gain some insight on how it works and where the idea came from. They got me a coffee with their CEO, Aamir.
With over 100 employees at their headquarters and around 20 positions open right now, I wondered if it's hard for them to find talent in Vancouver. I've heard anecdotes from quite a few folks in the tech space that they have massive headaches hiring locally, but he told me he doesn't find it harder here than it is elsewhere. He says it's not easy to find great employees wherever you set up shop, and he takes a hands-on approach sitting in on 95% of the interviews they conduct with potential employees.
The company was formed in 2013 as Bryght but changed their name in 2016 due to a trademark issue with another international furniture brand. There are 4 co-founders, of which Aamir is one, and all of them are engineers. As the CEO Aamir seems to me to be the main face of the company.
He grew up in Pakistan and moved to Canada when he was young as his father was brought over to design airplanes for the Canadian air force (which he still does). Graduating with an engineering degree from the University of Alberta, Aamir set his sights on California where he and some co-founders launched an ecommerce project called Etilize, which they operated from 2000-2006. That company ended up being acquired and much of the money initially used to fund Article came from that transaction.
As an engineer what he's helping to... well... engineer here is, in his words, "a remarkably better furniture experience". Coming at the story as a customer first, I can confirm that the experience my wife and I had shopping for our sectional through Article was better than the days we spent looking in all the local showrooms.
The tricky part is getting people to make the leap to buy a high ticket item only by seeing photos of it on a website, and when I asked him about how hard this hurdle has been to get over he said it hasn't been as difficult as you might think. They deliver on the promises they make, and the more they do that the bigger the snowball effect becomes, with friends telling friends and positive online reviews piling up. And of course repeat customers.
As the company continues giving customers exactly what they think they're in for, and word of mouth spreads, sales increase. I know that we'll be buying more from them, and beyond this article I'm telling friends about the positive experience we had.
And while you can't physically see or touch the furniture before you buy, they also have a large section of their office dedicated as a photography studio where they shoot tons of images of each item they sell. We zoomed in on the legs of our couch, looked at it from every possible angle, and got a pretty decent idea of what we were expecting.
I do want to see them open up a local showroom though! Maybe one without sales people where you can simply roam around and sit on things, then order them on iPads or something. When pressed Aamir didn't completely rule out the possibility of that happening, so stay tuned.
And stay tuned for 413 more Coffees! Check out the caffeinated archive HERE.
---
Coffee #87 is sponsored by Shapr, the networking app. Download it HERE!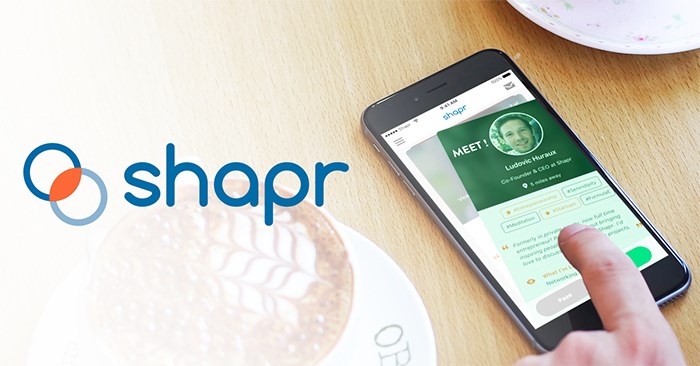 No matter what your goal is for the year, be it a new job or a corner office, meeting new people is the smartest way to get there. Networking will help you get your foot in the door at interesting companies (hello new job), gain perspective on how to grow in your current role (hello new promotion) and build some new friendships with people in your field (hello awesome happy hours). The easiest way to make the right connections is with Shapr.