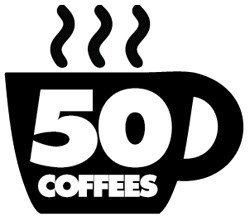 Name: Dan Sutton
Occupation: Managing Director
Beverage: Iced decaf Americano
Meet Dan Sutton. Managing Director of the innovative marijuana producer, Tantalus Labs, former nuclear fuel insider, and at 31 years old one of Vancouver's rising business stars. We met for coffee at Milano on 8th Avenue in the Mt Pleasant industrial district.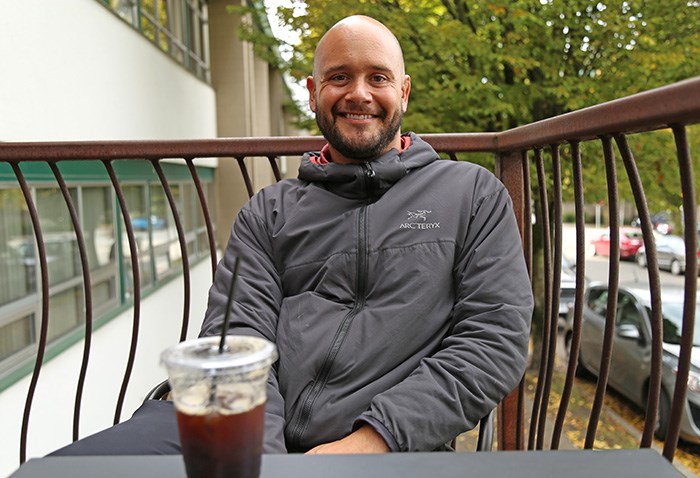 As has become the custom in these coffee pieces, I like to reveal my biases out of the gate. In 2013 I joined the Stop the Violence Coalition to urge the provincial government to legalize and regulate marijuana to take it out of the hands of organized crime. I celebrated when the federal government announced they were going to make it so, and even though I don't partake in the stuff (it gives me anxiety) I look forward to watching the industry mature.
Dan is on the leading edge of cannabis production in Canada. Starting with an economics degree from UVIC then working for a number of energy companies (whose work is beyond the grasp of my feeble brain), he saw an opportunity in legal marijuana and founded Tantalus Labs in 2012. He's had his foot on the gas pedal for the past 5 years with it, now working out of an office in the city and at their 120,000 sq ft growing facility in Maple Ridge. His knowledge on the subject is vast, and he goes on long and interesting tangents about his industry, with great enthusiasm.
They've been called the "Tesla of cannabis", and their marketing highlights their innovative technology and commitment to sustainability which involves growing in greenhouses using 90% less electric lighting than traditional growers, using rainwater etc. The branding is magnetic; much like my friends at Postmark Brewing, Dan and his team understand that "a bit of a brand story" goes a long way. When they finally start selling their product they'll have a leg up from other producers not only because they're leading in the field technically and can produce 10,000 kilos a year, but because of the brand itself. It's strong. It's evokes a West Coast vibe. And it's not totally stoney - it's aimed at everyday people who might not identify as "stoners" (my word, not his) but maybe smoke once a week. Oh, and he tells me that the unboxing experience for customers promises to be an experience in and of itself.
Going beyond the brand and into more of the hows and whys of the company, Dan told me about one of the most important members of his advisory board: an uncle who worked for decades in BC's forestry industry, breeding seedlings for reforestation. He helped put together a team of engineers and scientists that designed their facility - which not only utilizes natural light but is pesticide-free - as well as the product.
They started with 150 strains of marijuana as the base genetics and have honed in on different qualities, relying on data to deliver a predictable result from each one. Let's say you want to get a ripping, energetic high - they can deliver that. Or on the flip side, say you're the kind of person that doesn't want to go too far, and maybe wishes pot wasn't as crazy potent as it always seems to be - they've got that covered as well. We didn't get into all of the products they'll have on offer, but product development has been taking place for the past few years and promises to deliver a good range.
I'm going to take a tour of their facility with Dan in the coming weeks and will report back.
In the meantime, follow this Kitsilano born-and-bred Vancouverite at @dsutton1986. And stay tuned for 414 more Coffees! Check out the caffeinated archive HERE.