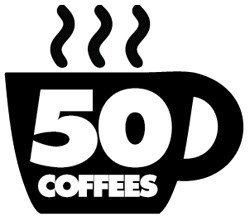 Name: Dr Scott D. Sampson
Occupation: President & CEO / Dinosaur Paleontologist
Beverage: Early Grey tea
Meet Dr Scott D. Sampson. Dr Scott as he's known on the popular Jim Henson Company show Dinosaur Train, which he hosts. Dr Sampson as he's known in his role as the President and CEO of Science World.
We met for coffee in his office at Science World and one of the first things I couldn't help but notice was a dinosaur skull perched on the shelf behind his desk.
"WHAT IS THIS?" I asked.
"Oh, that's a cast of a Majungasaurus skull I found in Madagascar.".
Also, sitting not far away on his coffee table, was a vertebra from a Hadrosaurid (a duckbilled dinosaur). Because no dinosaur paleontologist's office would be complete without one.
Our conversation started with Dinosaur Train, a show my son loved when he was a few years younger than he is now. Prior to our meeting I actually hadn't realized that Dr Scott D. Sampson of Science World was Dr Scott of Dinosaur Train. They are the same person, and they are both fascinating.
He's been known for his advocacy around encouraging kids to get outside, so we talked quite a bit about the science and facts around that. He dropped quite a bit of knowledge on me regarding where we've been and where we're headed, and while he knows that kids spend way too much time inside (on screens etc) he's hopeful we can turn that trend around.
In 2015 he wrote How to Raise a Wild Child: The Art and Science of Falling in Love with Nature, and the first question you might ask is "How do you square this with hosting a TV show, which arguably keeps kids inside?". The answer is that he ends each episode by saying "Get outside, get into nature, and make your own discoveries". And it's not just him saying that; the show is about making discoveries and inspiring kids to get out there. He tells me that hundreds of parents have told him stories about how the show actually got their children to go out and look for dinosaurs, and really get into nature... even if that nature was just their backyard or a nearby park.
Dr Scott speaks with a hint of an American accent but he grew up in Dunbar, which I was quite surprised to find out. Generally large organizations like Science World will do a global search for CEOs and we end up with a lot of qualified folks being hired from the US and countries abroad. The fact that we have a local guy (and by "guy" I mean accomplished, genius scientist) in charge of one of our most important institutions is fantastic. He left just after Expo 86 and he was lured back with this job 30 years later, and we're lucky to have him back in our city.
And Science World is extremely lucky to have him. He's working with his team on a number of different initiatives, one being an ambitious "deep, cross-sector collaboration" for STEM education and mentorship which connects industry, the education system, government and informal learning institutions (like Science World). I won't pretend I completely understand it but perhaps I'll do a followup article offering a high-level look at it.
Dr Scott is also working on making Science World a civic hub. Their aim is to make it even more of a "safe place for dangerous ideas" in the future, connecting the community in more meaningful ways than they have in the past.
Stay tuned for more on that.
And stay tuned for 409 more Coffees! Check out the caffeinated archive HERE.
---
Coffee #91 is sponsored by Shapr, the networking app. Download it HERE!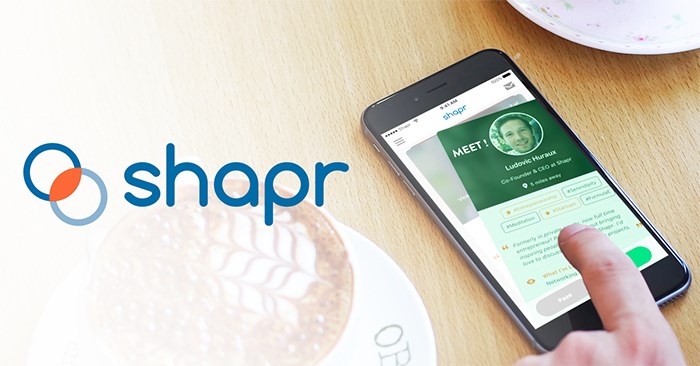 No matter what your goal is for the year, be it a new job or a corner office, meeting new people is the smartest way to get there. Networking will help you get your foot in the door at interesting companies (hello new job), gain perspective on how to grow in your current role (hello new promotion) and build some new friendships with people in your field (hello awesome happy hours). The easiest way to make the right connections is with Shapr.