https://www.kickstarter.com/projects/duerperformancedenim/the-best-do-anything-wear-anywhere-performance-shi
Have you ever been envious of another persons outfit only to realize that you have almost the exact same clothing hanging in your closet? The truth is, it's not about what you're wearing, it's about how it fits. A simple t-shirt can make for the perfect date attire, or can be more suitable for cleaning your apartment, but rarely both.
Local performance clothing company, DUER is looking to change that. Having been praised for their "nearly-perfect" pants, the company is now looking to take on the top-half of fashion with high-tech t-shirts and button down shirts for men and women.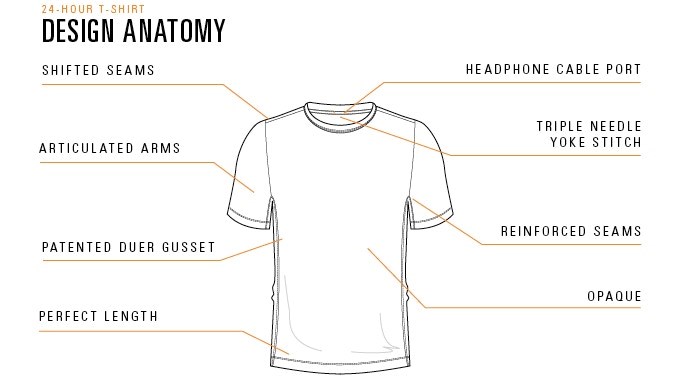 The 'do anything/wear anywhere performance shirts' boast 20 technical features including power stretch material, plus anti-wrinkle and moisture wicking fabric. Other features include shifted seams to avoid chafe points, reinforced stitching, heavier fabric weights and the so-called perfect length.
So, are these shirts really going to be better than your standard cotton tee? We think so. To learn more, visit DUER's Kickstarter campaign page HERE.