Watch for #FieldDayFriday on Vancouver Is Awesome on Friday's, where I'll be posting from someone else's workplace pad.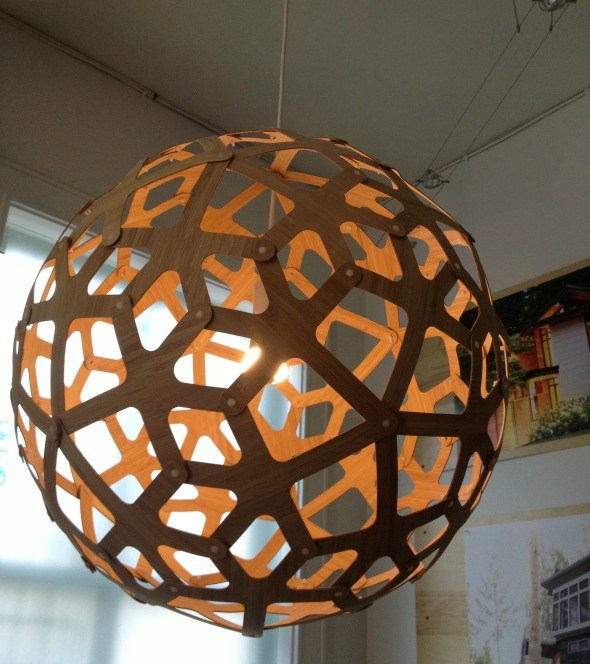 Building topped tennis courts and Local Garden's rooftop farm are the view from Allison Holden-Pope's 6th floor workspace in The Seymour Building at 525 Seymour Street. Completed in 1920, the lift, the loo and the large single-paned, double-hung weighted windows harken back to Vancouver's past, while One SEED Architecture + Interiors provides sustainable and contemporary homes.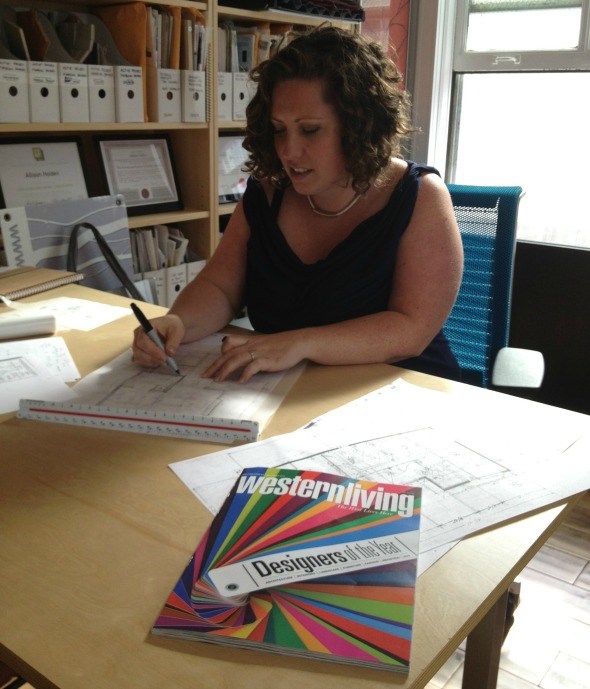 Allison's design awards and accolades just keep growing, but honestly, I was more interested in the stories behind some of the pieces she has adorned her own office with.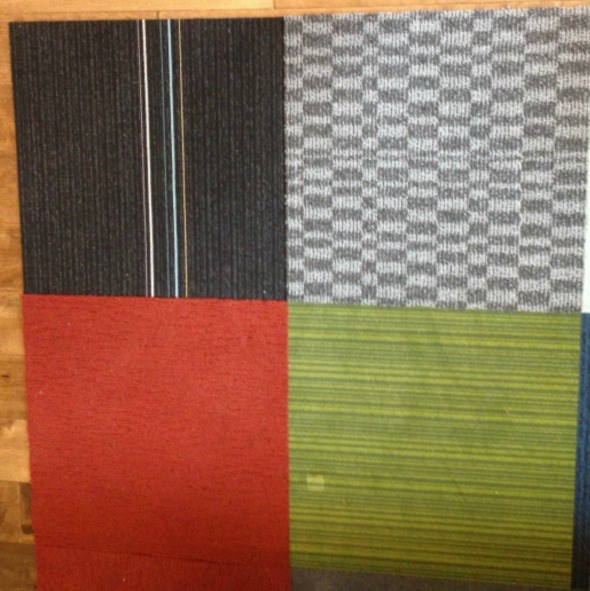 Almost every item at One SEED is sourced from something sustainable. In her loft-like, 350 square foot space, enveloped in low VOC and soy based ink wallpaper, Allison gave me a lesson in sustainable design. The modular tiles in area rug from Flor are all recycled or recyclable, and are made from rapidly renewable materials like wool. New Zealand's David Trubridge designed the "coral reef" light fixture that hangs over the meeting space and comes packed flat with a bamboo veneer that like a puzzle, you snap it together. And a personal touch: Allison's thoughtfully designed "Borderline Table," a colourful and playful centrepiece made from locally sourced plywood.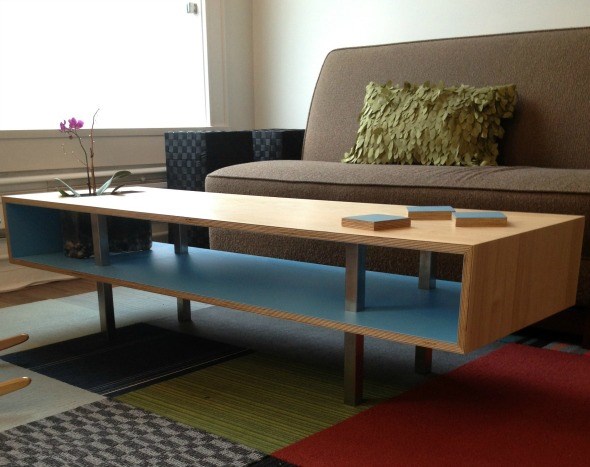 And of course, driftwood from Bowen Island, picked lovingly by Allison herself while strolling on the beach (warning: a foodie pairs Sushi Mart lunch with said driftwood below).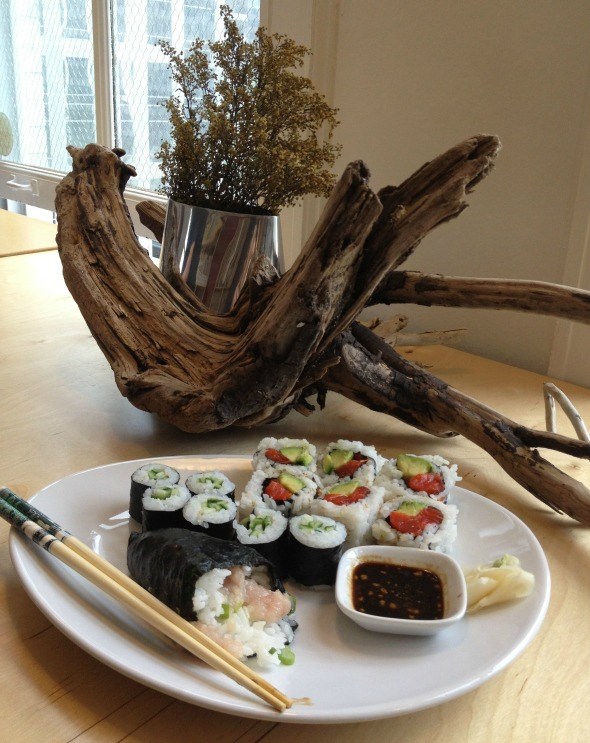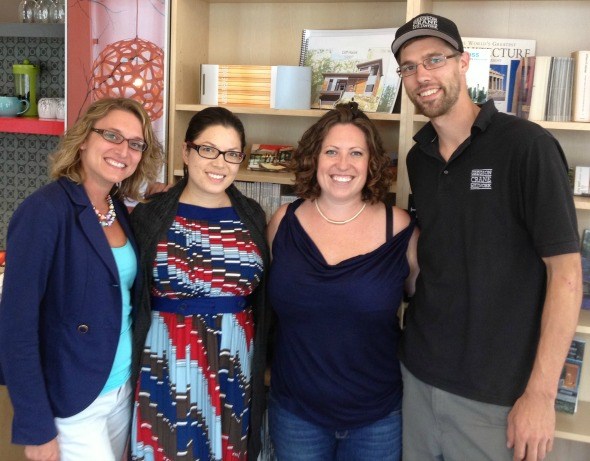 With our "meetings" for the day, Annika Reinhardt of Social Bites and BC Hydro's PowerSmart Team and Owen Crane of Gregson Crane Millwork.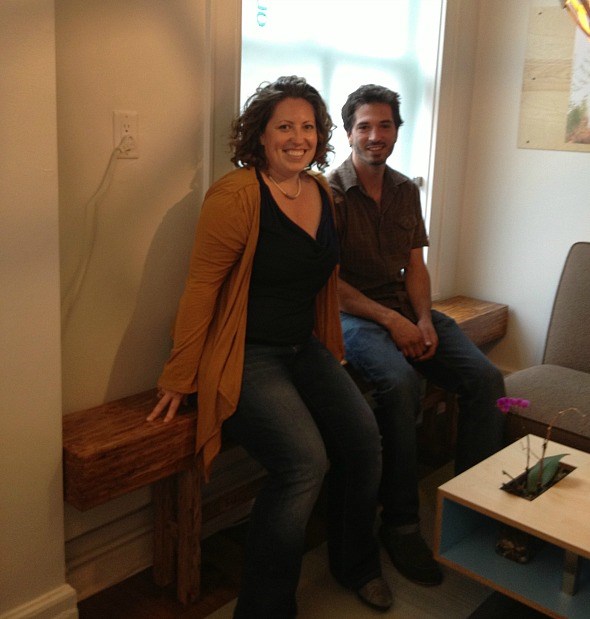 And just before we wrapped for the day, Ryan Parfitt from Parfizzini stopped by with a custom made bench he constructed. It's made from repurposed industrial material and finished in high gloss.