Watch for #FieldDayFriday on Vancouver Is Awesome every Friday during the month of August, where I'll be posting from someone else's workplace pad.
Sitting smack dab in the epicentre of Vancouver's tech startup community, Perch and Strutta currently call the Launch Academy and GrowLab home. Welcomed with inspiring quotes from the moment you ascend to the third floor (perch) of 128 West Hastings Street, it's tough not to find creative inspiration around each corner.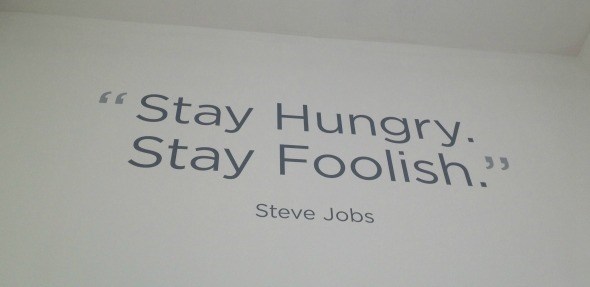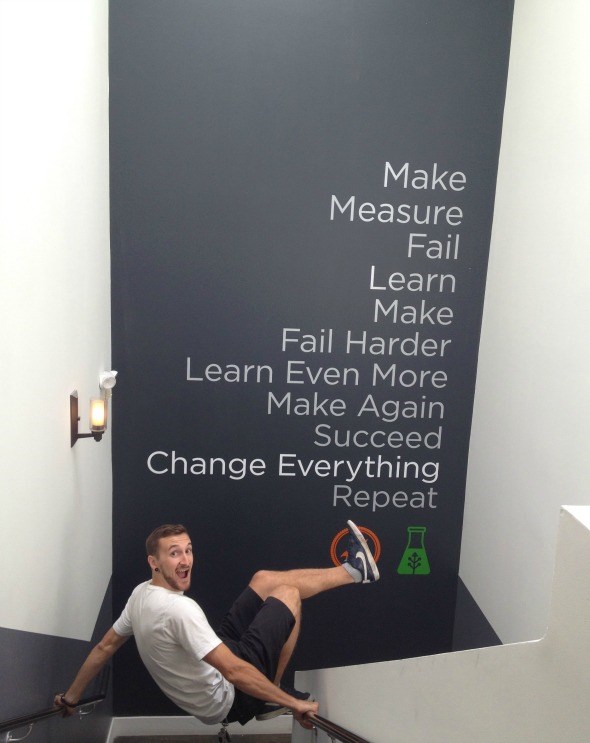 This is Ian Walker, Perch's Manager of User Engagement, whose tour of Perch + Strutta included a "video chair roll" to introduce me to his officemates, naturally utilizing Perch, an always on video portal that connects you to people you talk to everyday. Perch is currently in private beta, and is partly the brainchild of Danny Robinson, who also co-founded Strutta.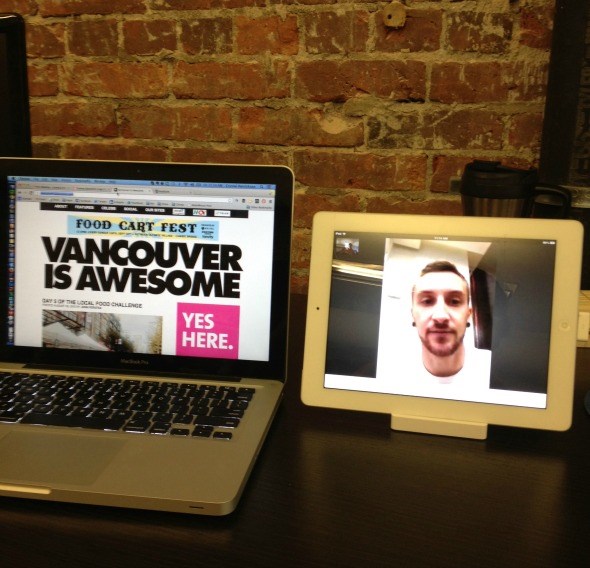 My desk for the day, as Ian introduces me to everyone.
With so many companies cohabiting this space, staff and guests who need privacy to make phone or video calls, can step into one of the three themed phone booths, like this Unicorn.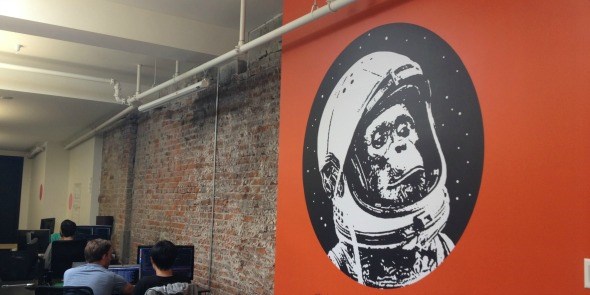 The large video monitors mounted on the walls, and always-on Perch portals, help remote employees and friends keep connected, creating the backdrop for impromptu collaborations and the cross-pollination of the Strutta and Perch teams. Topics like the best ways to recruit for developers (psst, Strutta's hiring), and how to engage with charitable startups like Chimp sparked all afternoon long. All of which carried on with a diverse playlist in the background, curated by Ian, and containing everything from the John Butler Trio to Backstreet Boys (yes, I said Backstreet Boys).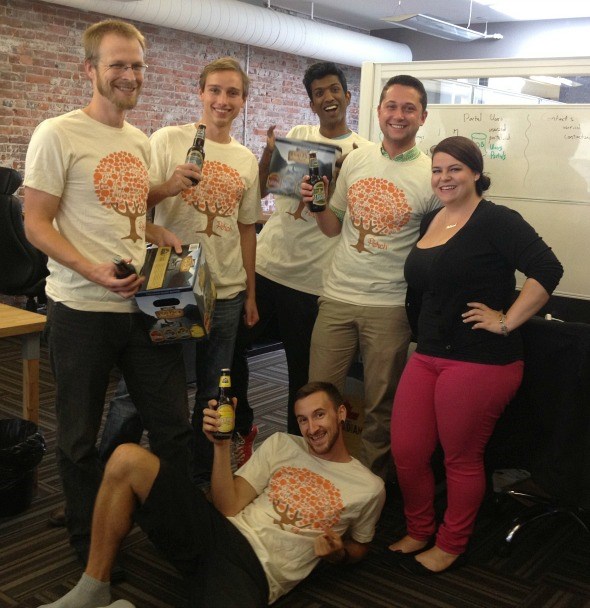 To top off the afternoon, #beeroclock arrived early, when Folland O'Connor from Vancouver Island Brewery dropped off "Pod Packs" and waxed on with some beer-education. Perch earns bonus points for having a beer fridge just at the edge of their workspace.