Watch for #FieldDayFriday on Vancouver Is Awesome on Friday's, where I'll be posting from someone else's workplace pad.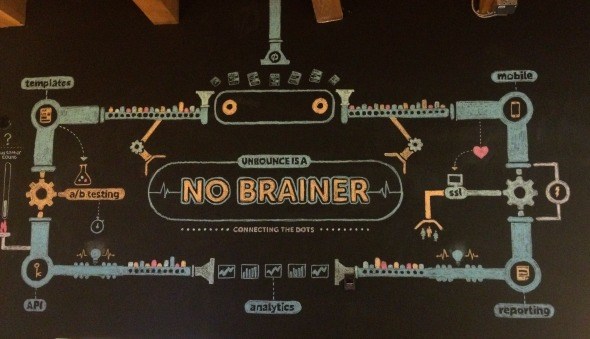 The making of the Unbounce wall. [video]
The Saved By The Bell theme song, Paperback Writer by the Beatles and Let's Get It On by Marvin Gaye are just a few of the songs bopping around Unbouce's office on this #FieldDayFriday. True to their collaborative style, the pod I sat with today spent the afternoon deep in curating a Surprise Success Playlist for their newly launched Landing Page Conversion Course.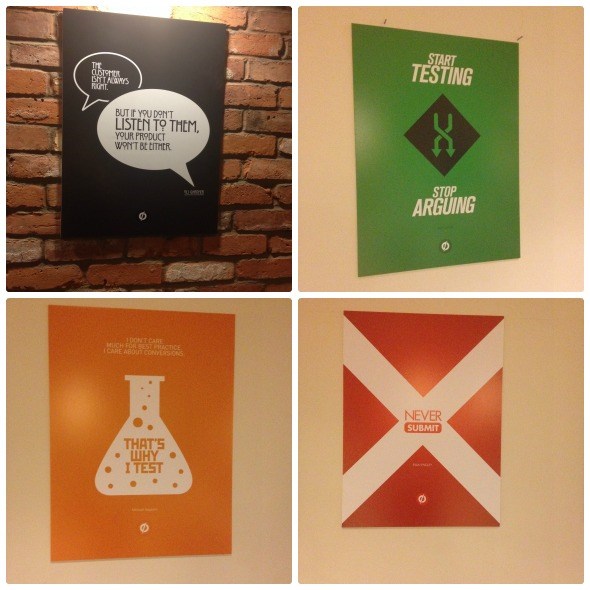 Inspirational quotes from industry leaders, including Unbounce's own Director of Customer Success Ryan Engley's "Never Submit," calling out the ineffective usage of a call to action like a submit button.
For those unfamiliar with the world of online marketing, Unbounce is a tool for marketers to build, publish and test landing pages. Their Gastown based team has been growing rapidly and they are on a hiring spree! (Want to work here? Click here.) This also means that their office space is in growth mode too. A miked and soundproofed webinar room, whiteboard walls, a ping pong table, free weights, a lava lamp, and a variety of adjustable desk lamps, gives this 4th floor space at The Landing an eclectic vibe of library meets energetic startup. And while the space has a laid back, informal feel, what captured my attention most was how these Unbouncer's fuse their hefty workdays with fun times. That, and the fact that they offer their employees a month's paid vacation, and $1000 in vacation pay.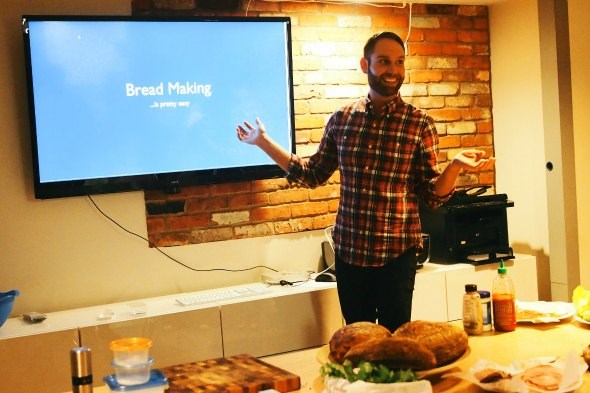 Like lunchtime fun with Ryan's "How To Make Bread" Lunch and Learn...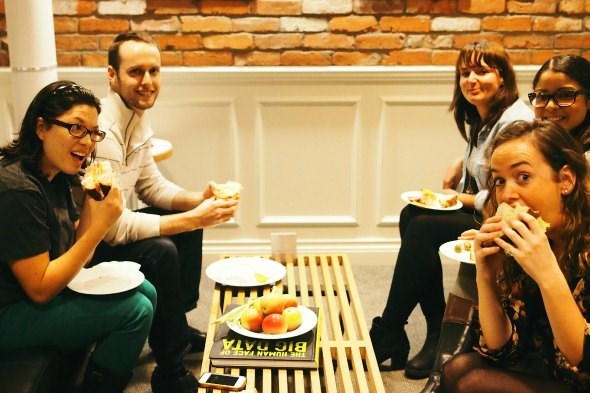 And getting to enjoy the fruits of his labour...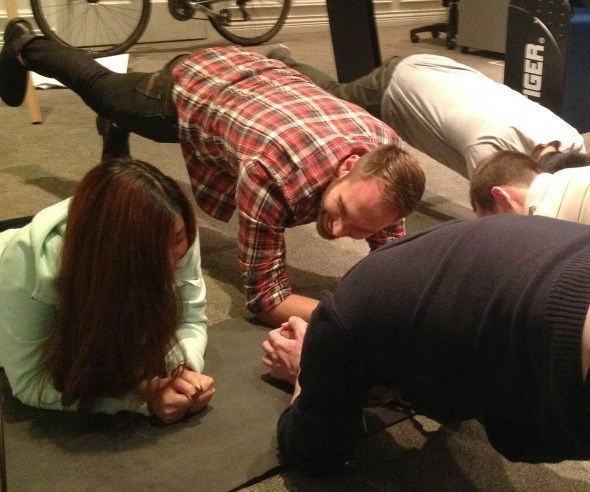 Morning planking to keep fit through the work day...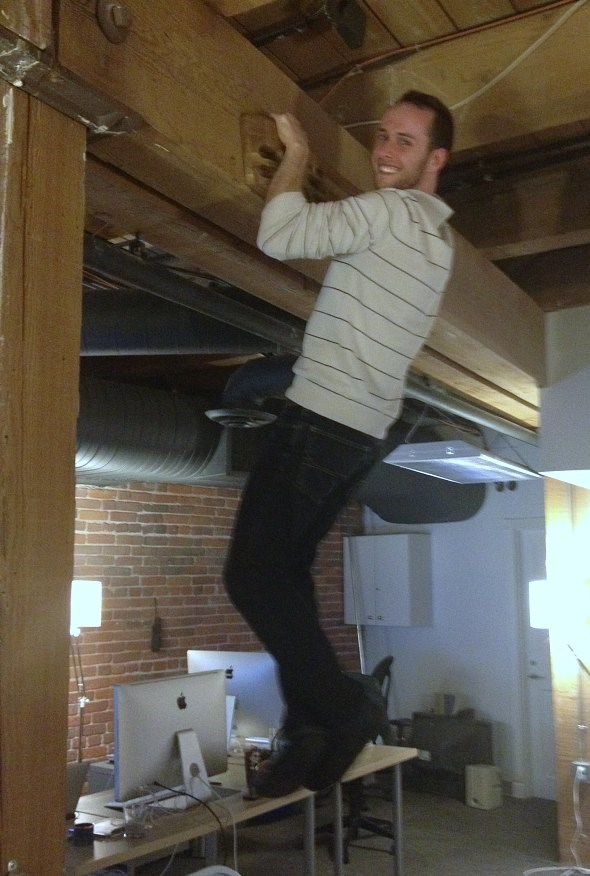 Afternoon chin-ups on the rock climbing training board with Customer Success Specialist, Jeffrey Bunn.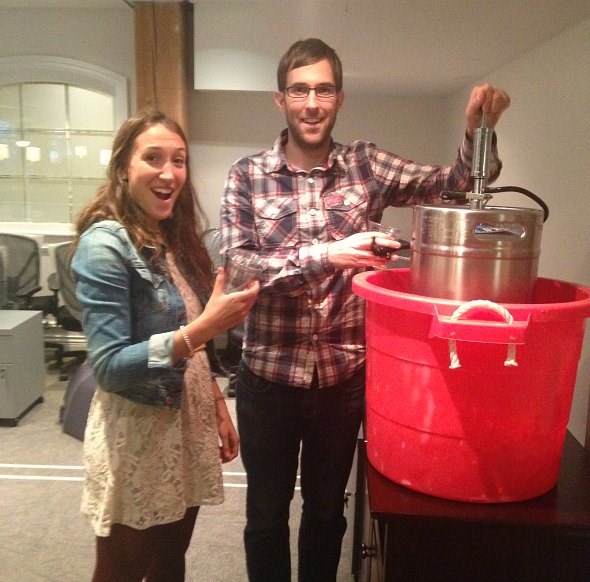 Corey Dilley and Stefanie Grieser's first pours.
Of course, no Friday is complete without a beeroclock! Yes, there was a pour-off competition, and yes, I lost horribly to Oli Gardner.