Right now we're doing a cross-promotion through Vancouver Is Awesome and my local t-shirt brand, Crownfarmer, where we're giving V.I.A. readers free shipping on all orders! The discount code is VIA102009. Enter it upon checkout at Crownfarmer.com to receive 20% off, which is actually a little better than free shipping.
The brand wasn't always local, in fact it started in Los Angeles in 2002 and was on a brief hiatus until 5 weeks ago when we relaunched with a weekly t-shirt program: one t-shirt drop by one designer per week for the rest of time.
This week's t-shirt, which just dropped today, was designed by the one and only Jeff Hamada of Booooooom.com (and the recent Here Is Now show that V.I.A. co-sponsored)! The other four designs are pictured right, click over to Crownfarmer.com to get a closer look. Also check out the about section over there to get a little bit of insight on the brand and where we've been.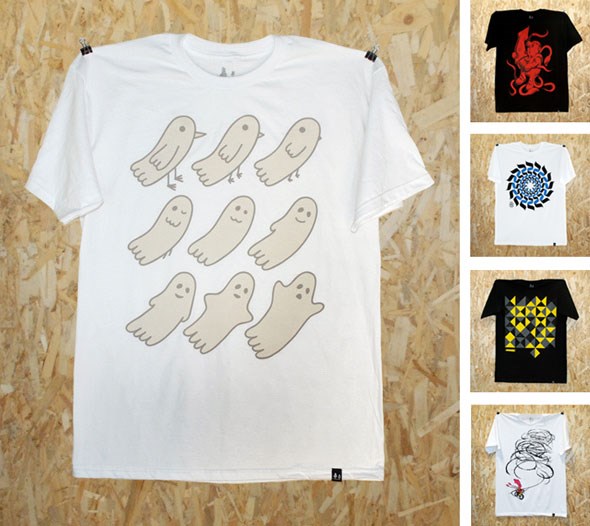 A sampling of the magazines Crownfarmer has been featured in over the years, taken from the about/press page...