Taking place in Vancouver from October 14-16, the Game Changer Youth Expo is a great opportunity for youth from Grade 5 up to post secondary to experience a variety of activities and presentations focused on energy, LNG, post-secondary education and career planning. Science World will be there presenting an energy show, LNG-powered vehicles will be on display and there'll be hands-on interactive activities that explore the trades. BC's Post-secondary institutions will have a pavilion and there'll be an Energy Career Centre set up.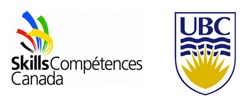 One of the most exciting things about the Expo is that Skills Canada and UBC are partnering to bring an innovative competition to it, and V.I.A. is proud to be a New Media Partner of it. Like Whitney, we believe the children are our future and as our city gets more and more expensive we're excited about the opportunity to get more people involved in well paying trades.
Students will compete in a number of different tests of creative thinking, problem solving and technical skills. Here are 3 of our favourite challenges...

POTENTIAL ENERGY VEHICLE (open to students in grades 5 to 9)
Working in teams of three, contestants will use the potential energy of a 1-kg mass suspended 1 meter above the ground to propel a pre-built cart as far as possible across a level surface.

CARPENTRY (open to secondary students)
Working in teams of two, contestants will be evaluated on their ability to organize and execute a given work load safely and accurately using generally accepted carpentry practices.

ELECTRICAL WIRING (open to Post secondary students)
In this individual competition, contestants will be asked to perform various installation tasks in the field of residential and commercial electrical wiring.
Learn more about the Game Changer Youth Expo HERE!