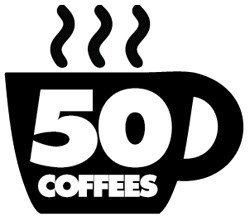 Name: Greg Crompton
Occupation: Director / producer
Beverage: Black coffee
Meet Greg Crompton. TV and film director and producer, and co-principal of the production company Artaban Productions based in Mount Pleasant. Greg is the director of our BC Was Awesome history TV show that I host, and over the past 2 years of working with him our crew has probably consumed about 500 coffees together on the road.
Generally for this series I'll meet people in coffee shops or their place of business and we'll chat, but while we were out on a filming trip to Oliver last week I figured it'd be a good idea to shoot Greg where I see him the most: driving our production van in some random town in B.C..
Greg has worked on a number of productions including Guns to Mics (about youth in post-war Sierra Leone), Android Employed (with Jem Garrard) and others. The way we met was simply by networking, through somebody I had already met.
That somebody was Rob Calder who runs a company called Secret Study, and whom I was renting an office off of for a couple years. When he heard I was writing the BC Was Awesome book he mentioned that we should turn it into a TV show, and that he knew how. He made the introduction between Greg (and Greg's business partner) and myself, and we hit it off. We made a group pitch for funding for our show through TELUS and have been working on it together ever since.
What's really awesome about Greg - beyond his work ethic and expertise - is his personality. In our work (everybody's work) we spend a ton of time with people. I've made a point of not working with humans that I don't like, and in fact have been lucky to work with a lot of people I end up loving. What's the point in doing a job you love if you're going to be surrounded by jerks?
We've spent weeks in a van together, generally our crew is in the back and Greg is driving with me shotgun (I get car sickness in the back). He's super positive and is always making sure things go smoothly, regardless of the situation. As fellow creatives with kids, making a go of it in Vancouver, we have a lot in common; a lot to talk about. I'll spare you the details of the middle-aged dad talk!
For Season 1 of our show (in 2016) we did a segment called The Amusement Park That Never Was. It's a wild one about a man named Eddy Haymour who bought an island on Okanagan Lake which he begun to build an amusement park on, then proceeded to go insane (or did he?) after the government took it away from him. He took the Canadian embassy in Lebanon hostage (!!!) and was eventually (miraculously) vindicated and given a bunch of money as a settlement. Watch the entire segment below.
When we were working on this shoot, Greg kept saying that he wished he could make a longer feature out of it. There were so many details and nuances in the story, which is something we struggle with trying to condense everything into 5-minute-long pieces. After we wrapped the season Greg put together a pitch with his team, applied for funding through TELUS Optik and got a bunch of money to get a longer feature made. He negotiated with the subject, Eddy, to sign him his "life rights" to tell his story, and has now been working on the documentary feature for a few months.
Eddy's Kingdom has wrapped shooting and will be releasing later in 2018, and you can bet I'll be sharing ways to see it here on V.I.A.. It'll likely do a festival run then we'll hopefully (fingers crossed) be able to release the entire thing online. I've been working as a producer on the film (Associate producer? Co-producer? We haven't landed on my actual title yet) and will do my best to make it available to our readers.
Check out Greg's company, Artaban, and his work HERE.
And stay tuned for 411 more Coffees! Check out the caffeinated archive HERE.
---
Coffee #87 is sponsored by Shapr, the networking app. Download it HERE!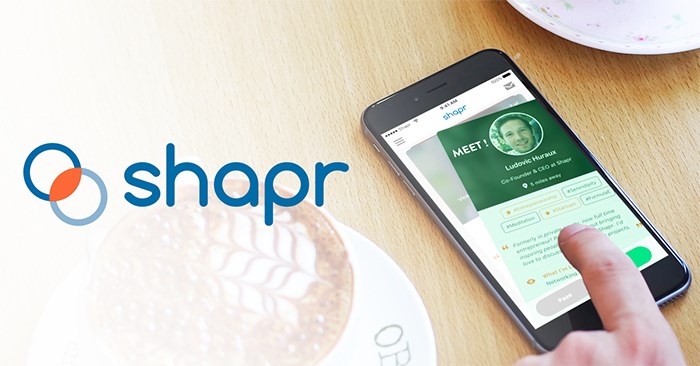 No matter what your goal is for the year, be it a new job or a corner office, meeting new people is the smartest way to get there. Networking will help you get your foot in the door at interesting companies (hello new job), gain perspective on how to grow in your current role (hello new promotion) and build some new friendships with people in your field (hello awesome happy hours). The easiest way to make the right connections is with Shapr.