When I'm not heading up V.I.A. my other job is as an art director/curator/producer. Over the past year I've had the great pleasure of working with my dear friend, Portland-based artist Michael Leon, to produce 100 units of a sculpture called Skull Behind Sunglasses that he designed.
These solid gypsum pieces were cast in the V.I.A. office in East Van with the help of contributors Calen Knauf and Greg Papove, from a mold constructed by the fine craftsmen at Furni out of Montreal, and as of today they are available for purchase off of Michael's newly launched web site, michaelleonstudio.com.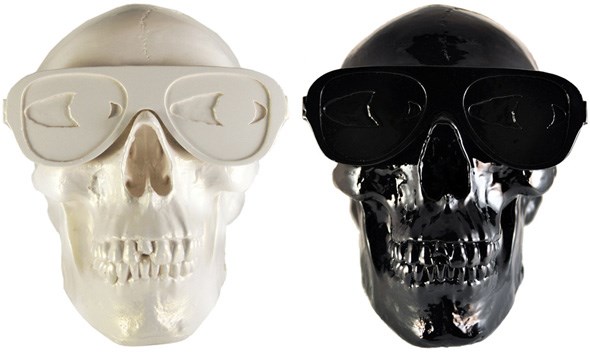 Michael might be best known for being the guy who spearheaded the original Nike Sportswear line and then moved on to art direct Nike SB. To view a bunch of the work he's done visit the Selected Work section of his site. Also, there's a SlamXHype interview linked off his main page.
There will only be 100 of these ever released and Michael has priced the first 10 of them at a stupidly reasonable $250 USD so if you would like one I would recommend buying it today.
I also helped him put together the aforementioned web site, with help from Vancouver-based web developer and V.I.A. contributor, Helen Park. Have a look!