This is the first of 3 posts I'm going to be making about coffee mugs. I know, I know... you're as excited and passionate about coffee mugs as I am. Breathe...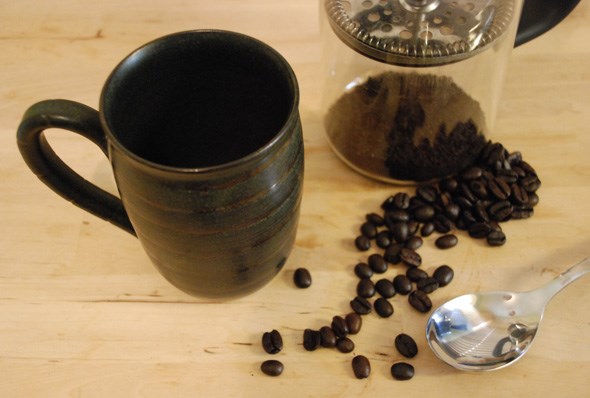 The other day I walked into an artist run center/gallery place called Arts Off Main (um, right off Main) and I was looking at this shelf full of amazing hand-crafted pottery which looked a lot like the mug that my wife bought me a few months ago. My favourite mug ever, shown in the pictures here. I asked the guy working there "Who makes this stuff?" to which he replied "I do!", and we got into a conversation about how he made my favourite mug... etc.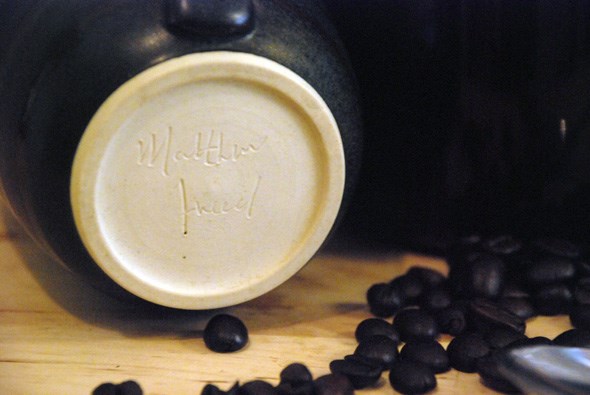 His name is Matthew Freed, and he has a workshop at his house in East Van where he makes all of this stuff. When we launch our local business section we'll hopefully give you a glimpse into how he makes these...