#PeaceHacks is a hackathon that aims to address pressing issues related to refugee and immigrant settlement in greater Vancouver. Social innovators, tech leaders, newcomers and community stakeholders are putting their skills to use on November 25 and 26, 2016 to discover new ways to empower newcomers with apps and innovation.
So... What's a hackathon? A hackathon is an event where a large number of computer programmers and designers get together to create apps or programs that will contribute to a specific cause or goal. The events typically last between 24 - 72 hours and are extremely intense, rewarding and fun.
The goal of a #PeaceHack is to use technology to create opportunities for global citizens to communicate, participate and improve conditions for peace. People of different skills and backgrounds unite to create something to address real issues preventing peace around the world.
It is critical for immigrants and refugees to have access to services in their community. Vancouver, Burnaby and Surrey are some of the cities that are looking for better ways to connect newcomers with the key services they need. Through this facilitated hackathon, these notions will be explored in hopes of finding a solution. Future hackathons will continue to build on these ideas and work towards developing apps and services that empower newcomers.
If you're interested in creating positive global change through technology, #PeaceHack is an event you won't want to miss!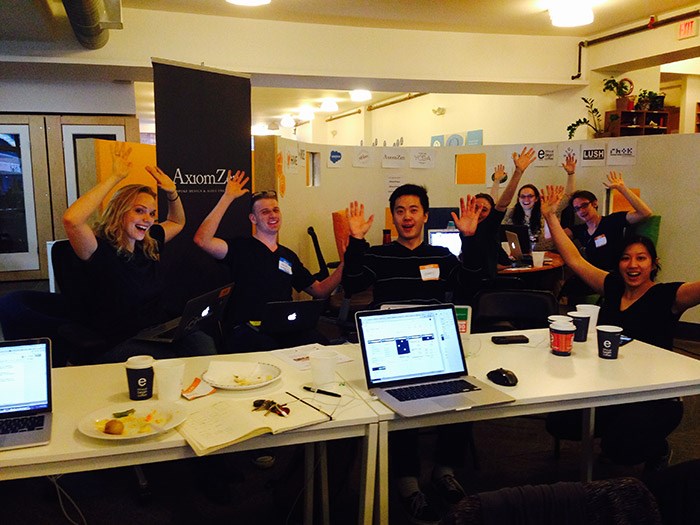 #PeaceHack is being held November 25 (6:00 pm - 9:00 pm) - November 26 (8:30 am 6:00pm), 2016 at The HiVE Vancouver (http://www.hivevancouver.com/) 128 West Hastings, Suite #210. For more info and tickets, head here, or head to the PeaceGeeks website