With my farming co-op not doing so well, and the farmer's markets not getting going for another few weeks, I thought I'd take a quick drive to Burnaby and hit up Pro Organic's weekly warehouse sale.
Pro Organics is one of Canada's largest distributors of quality organic goods.  Most of their business is with retail vendors, however on Saturdays from 8:30-2pm they are open to the public.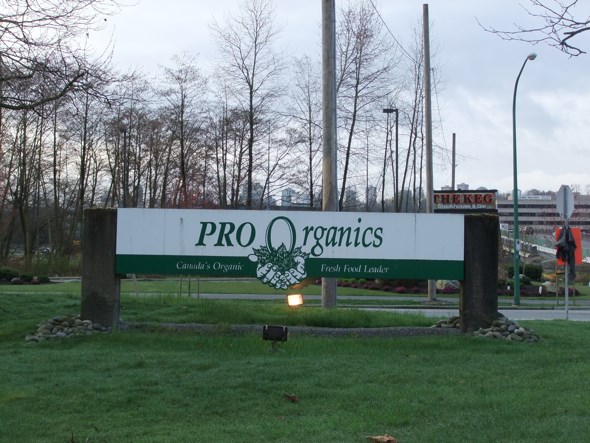 When I got there at opening time, there were already a dozen or so people itching to get in.  As much as I like the civil meandering which goes on at the Vancouver's farmer's markets, this was a bit more like Sunrise meets Costco, which I enjoyed.  Going into the scrum with your elbows up, and coming out with a bushel of organic carrots makes you feel ALIVE!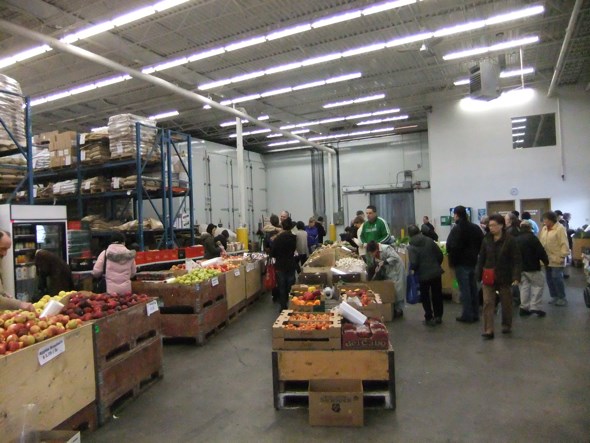 They had a few lying around outside, but just to be safe you should bring your own box.  I thought at first this was kind of silly, but my eco bag was splitting at the seams.  The produce was super fresh and well priced.  If you're anywhere near highway, you absolutely have to check this place out.  Take the Willingdon exit and turn onto Still Creek, it's strangely enough right near the best Mcdonalds in the lower mainland.