For the past few months I've been holding back telling you about the latest project from the founders of Bestie currywurst restaurant, Dane and Clinton, but I just read the most excellent news and can't wait any longer. So first off (as you've already deduced from the headline) they're starting a cider company. And not just any cider company, but a craft cidery borne of their passion that was sparked on the one day that Bestie is closed (Sunday). This was the day that they would get together with their friend Pat Connelly and crush apples, experiment with techniques and ingredients, perfecting recipes. The three decided to launch a company and landed on the name Sunday Cider.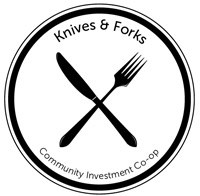 Their cider is made from apples from the Okanagan and Similkameen and is on draught at Bestie and the Alibi Room, soon to be available in bottles. Second only to the news that they're launching is the fact that they were just granted a loan from a thoughtful new investment co-op called Knives & Forks. If you've never heard of an investment co-op you're not alone but it sounds exactly like what it is: a group of people getting together to pool their money to invest in businesses. This particular one has a local food angle to it, and the folks (er, forks?) involved are all passionate about helping out this particular industry. 50 investors donated from $2,400-$4,800 each to raise a total of $150,000. It's projected that they'll get just a 2% return on their investments so it's not so much about making a bunch of money as it is mostly about helping make sure companies like Sunday have the resources they need to get off the ground. Vancouver needs more investment co-ops like this!
Learn more about Knives & Forks HERE and SUnday Cider HERE.
h/t to CBC Vancouver