Danielle Requena is one of my favorite people, and she is also Gentle Fawn Clothing's designer.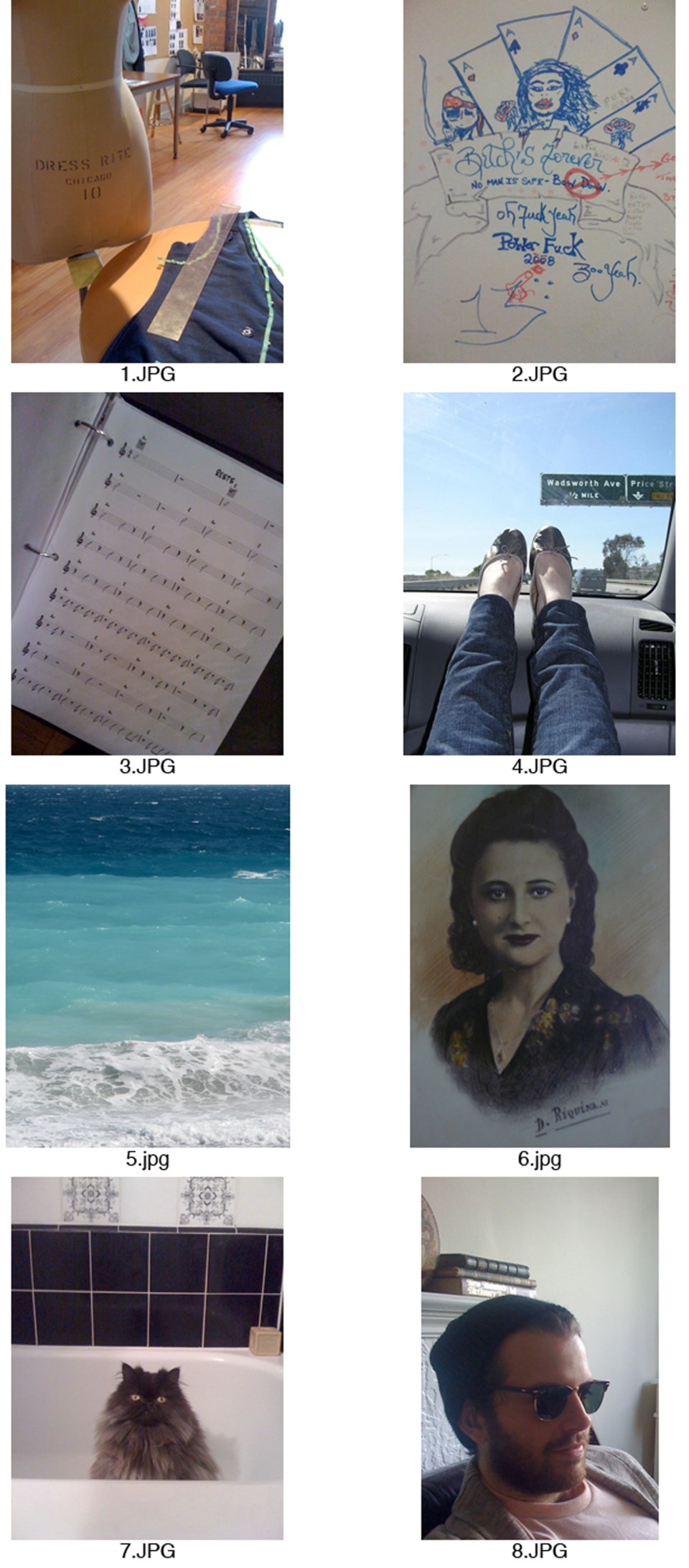 The Proof
1. Designing Spring 2010 with the help of a dress form, a ruler and green tape.
2. I found this graffiti in Gastown and i think it's hilarious.  and awesome. And I wish I was the one who drew it.
3. Learning about "rests" in guitar and waiting to learn Cemetary Gates by Pantera.  Not sure if there are any rests in that song though.
4. 3 things I love all happening at the same time: being in the passenger seat, listening to Paul Westerberg, and going to San Francisco.
5. The view of the Mediterranean Sea from Cannes- one of the most beautiful places I've ever been .
6. Drawing of my grandmother that's in her hospital room in Salon de Provence at the moment.
7. Miu Miu loves being in the tub, but only if there's no water in it.
8. My bf, who I make pose for a picture every time I see him.
The Questions
What do you do?
I design clothing for Gentle Fawn.
What neighborhood do you live in?
South Granville, where everything closes at 5 and nothing is open on Sundays.
What are you working on?
Finishing up Spring 2010 collection design and getting ready for a work trip to Hong Kong!
Thanks Danielle. You can find her work at
and at the following shops:
plenty
pleasant girl
karmaloop.com
macy's