Spitballin' (or Super Pass It To Bulis: All In, if you love adventurous acronymizing) is a feature that allows us to touch on a multitude of things really fast, because in the world of hockey, there are always lots of things to find and colour. Here are a few quick topics.
Brock Boeser's big deal
NHL free agency typically opens on July 1, making Canada Day one of the busiest days of the year for a hockey writer like me instead of being a holiday. With free agency not opening until July 13, I took advantage to actually have a proper long weekend with my family.
So, of course, the Vancouver Canucks did literally all of the things on July 1.
The biggest news is Brock Boeser's re-signing on a three-year contract with an average annual value of $6.65 million.
I had been clear for some time that a three-year deal was the most likely result of their contract negotiations. It's a compromise position for both sides.
Boeser could have just taken his pending one-year $7.5 million qualifying offer, then done so again next year, essentially getting $15 million for two years. Instead, he'll get $19.95 million for three years, giving him more security and more money, even if it's less per year.
The Canucks would have surely liked to get Boeser signed on a longer-term deal — players of Boeser's caliber rarely sign for fewer than four years as restricted free agents — but his qualifying offer gave Boeser the leverage to ask for a shorter term that gets him to unrestricted free agency sooner. That gives Boeser the opportunity to earn a lot more on his next contract.
The upside for the Canucks is that they avoid arbitration with Boeser and avoid the higher $7.5 million cap hit for the next two years. Getting a deal done now prevents a lot of potential ugliness. On the other hand, they could be kicking themselves in three years when they have to pay through the nose to keep Boeser.
Both Boeser and the Canucks believe that he can be a lot better than he was this past season. Boeser has been under a lot of mental stress because of his Dad's deteriorating condition as he dealt with Parkinson's disease, cancer, a heart attack, and dementia over the past two years. Duke Boeser passed away on May 27 at the age of 61.
"Looking back at this year, I still had 23 goals with the heaviest weight on my shoulders," said Boeser to Sportsnet's Iain MacIntyre. "Just to not have that weight…I mean, there's still something there but it's a little different now. I know I have a lot to prove, and I think I'm really driven to show everyone what I can do."
Rathbone, Lockwood, and Juulsen re-sign on the cheap
Boeser's wasn't the only new contract announced by the Canucks on Canada Day. Clearly, Emilie Castonguay has been busy in her new role as assistant GM. It's nice to have her on the Canucks' side after she fleeced them with the Antoine Roussel contract a few years ago as his agent.
Jack Rathbone has a two-year deal worth $850,000 per year but the key to the contract is that it's a one-way deal — he'll get paid the same amount whether he's in the NHL or AHL.
It provides Rathbone with some security over the next two years and his low cap hit should make him easy to fit on the Canucks' roster if he makes the team. It's essentially a two-year window for him to prove himself as an NHL defenceman.
Rathbone was a beast in the AHL, scoring at a point-per-game pace with 40 points in 39 games, but there are still some significant question marks about his ability to defend at the NHL level.
In addition, there's the question of fit — ideally, Rathbone would be on the third pairing with some second-unit power play time, but with Oliver Ekman-Larsson already playing on the power play and in a shutdown role at 5-on-5 that doesn't make the most of his offensive abilities, it's not the ideal situation. Still, there ought to be some way for the Canucks to make it work.
The Canucks also got deals done with Will Lockwood and Noah Juulsen, both two-way, one-year deals worth a league-minimum $750,000 at the NHL level.
Lockwood has a strong chance of making the Canucks out of camp next season as a bottom-six energy winger thanks to his speed and willingness to play the body but it would be nice if he showed a little more offensive touch. Lockwood has no points through 15 NHL games in his career and has only been a modest contributor at the AHL level.
If the Canucks want to see more depth scoring next season, Lockwood will have to prove he can provide it.
As for Juulsen, he's essentially just depth at this point in his career. The 25-year-old played a big role with the Abbotsford Canucks and got into 8 NHL games last season. The Canucks need that depth on the right side on defence just in case but don't expect to see much of Juulsen in the NHL next season.
Coaching carousel: Shaw rejoins Tortorella, Canucks hire Yeo
The Canucks didn't want to lose Brad Shaw but he got an offer he couldn't refuse. Shaw was hired by the Philadelphia Flyers on a longer-term deal, where he'll be an assosicate coach with John Tortorella, with whom he worked for five years with the Columbus Blue Jackets.
Shaw is expected to handle the defence and the penalty kill for the Flyers after playing more of a general role with the Canucks.
To replace Shaw, the Canucks hired Mike Yeo, most recently the Flyers' interim head coach. Yeo has a long coaching resume, including stints as head coach of the Minnesota Wild and St. Louis Blues. Yeo will fill the same general role as Shaw, contributing in multiple areas, which makes sense given his history of being a head coach.
Yeo is an interesting hire. He's shown a willingness to play a variety of systems in his time as coach, from an aggressive, four-line attack with the Wild to more of a trap-style game with the Blues. With Canucks president Jim Rutherford openly talking about wanting to improve elements of the Canucks' system, such as the breakout, perhaps that's where Yeo will play the biggest role alongside head coach Bruce Boudreau.
Canucks promote Cull, hire Colliton
The addition of Yeo wasn't the only coaching change for the Canucks, as they announced that Trent Cull has been promoted from head coach with the Abbotsford Canucks to assistant coach with the Vancouver Canucks.
While prospect development in the AHL has stagnated over the past several years, the Canucks still think highly of Cull as a coach.
Cull is expected to run the defence and the penalty kill for the Canucks. For what it's worth, the Abbotsford Canucks had the 19th-ranked penalty kill in the AHL last season at 80.3%.
Cull will be replaced in Abbotsford by Jeremy Colliton, who was most recently the head coach of the Chicago Blackhawks. Colliton was also head coach for four years of Mora IK in Sweden's HockeyAllsvenskan, which just happens to be Canucks GM Patrik Allvin's old club back when he was a defenceman instead of an executive.
Colliton previously had success in the AHL with the Rockford IceHogs, coaching them to the Conference Finals back in 2018 after a last-place finish in their division the previous year. While he didn't have the same success with the Blackhawks, the 37-year-old coach is still widely considered a bright hockey mind and is a solid hire for the Canucks.
Introducing the Kachina Canucks
The Phoenix Coyotes kachina logo has grown to be one of the most beloved logos in the NHL. The unique design pays homage to the Pueblo people of the Southwest, particularly the Hopi tribe of Arizona.
A kachina is an ancestral spirit and there are hundreds of these spirits in the beliefs of the Pueblo people, with each tribe having their own spirits, which act as intermediaries between people and the gods.
What if every NHL team had a logo representing their own kachina? That's the question asked by graphic designer Mickearlson, who created an Imgur thread with a kachina design for every single team — two for some teams.
Here are the two designs for the Canucks, one based on the team's orca mascot, Fin, and one based on Johnny Canuck.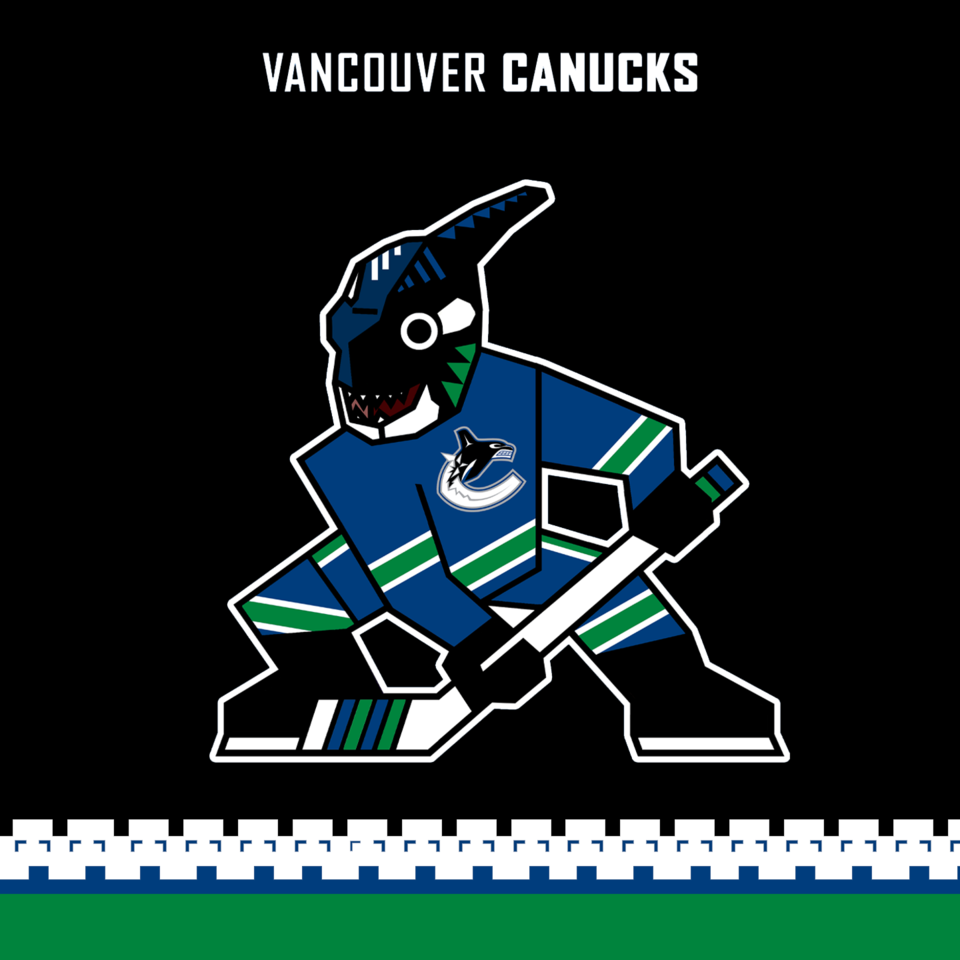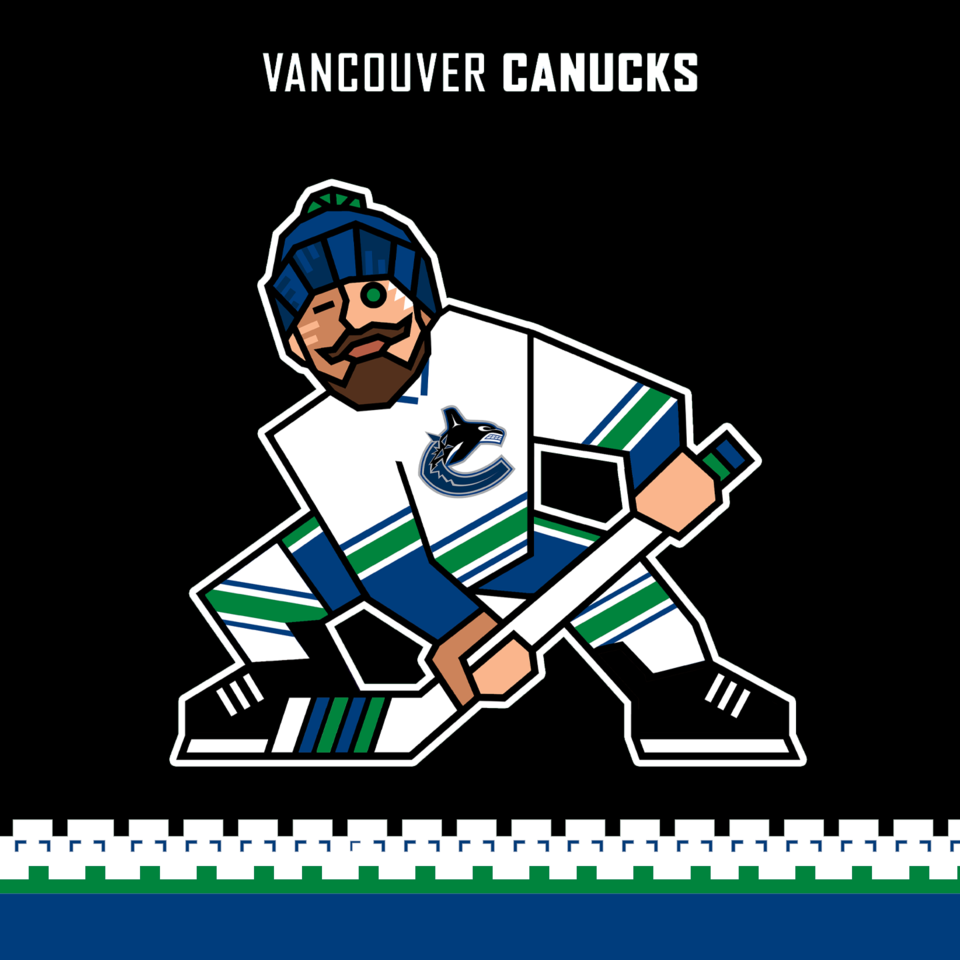 "I absolutely adore the Johnny Canuck logo so I had to do a Johnny-inspired Kachina," said Mickearlson. "I prefer this one to the Orca but when I've shown both it seems to be a 50/50 split."
Both are pretty amazing, but my favourite two kachina designs belong to the Detroit Red Wings and San Jose Sharks, with the great detail of the taped-together stick that is bitten in half in the Sharks' main logo.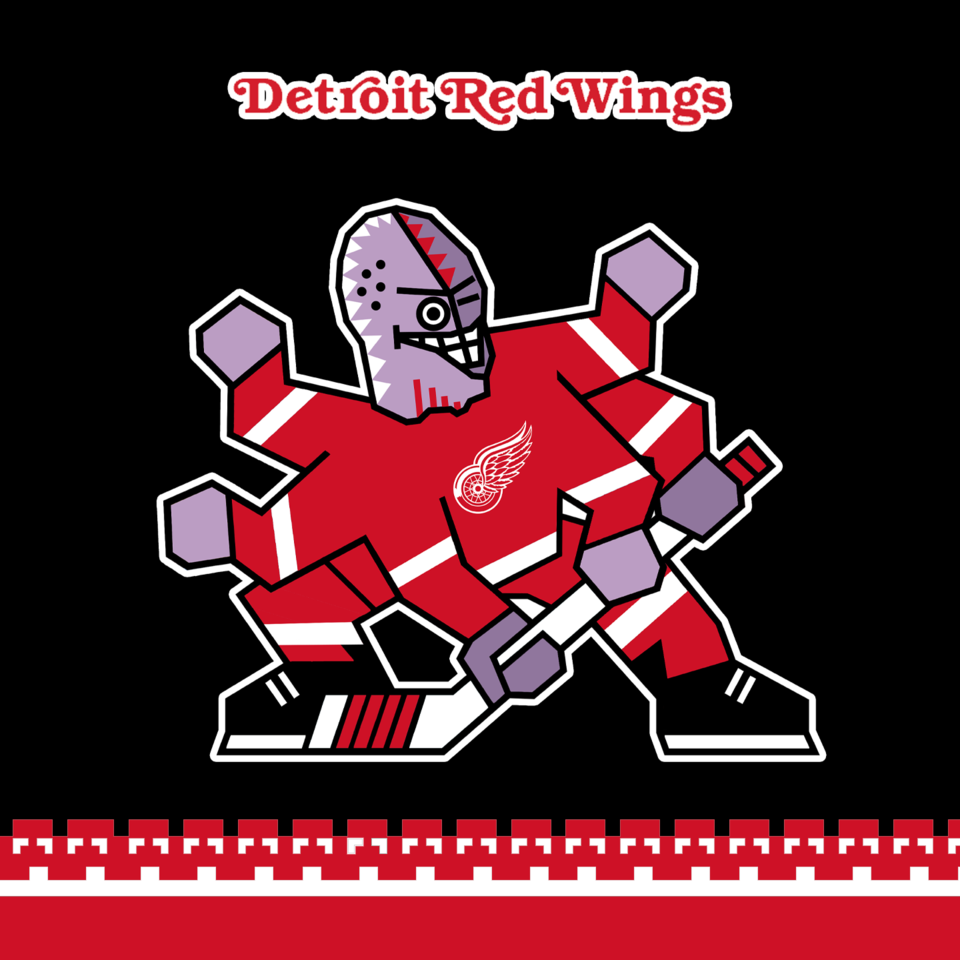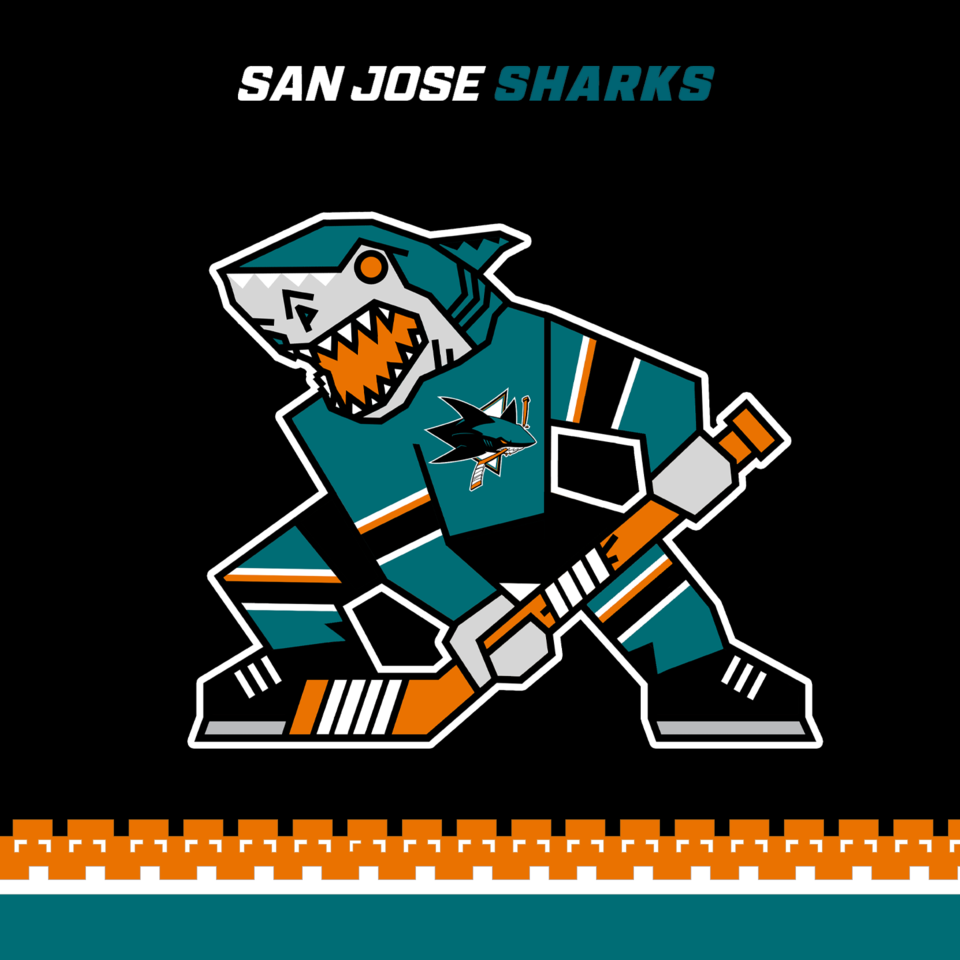 Check out the thread for more of his kachina-inspired designs.