LAST CALL FOR SUBMISSIONS!  Get those captions in!
We're giving away 2 pairs of tickets to see Snoop Dogg & guests LIVE in concert next week, courtesy of our friends GMAN & Rizk!   Snoop Dogg, Slightly Stoopid and Mickey Avalon will play the Pacific Coliseum on Wednesday, July 22nd for the Vancouver stop on their current Blazed & Confused tour.  To be eligible for this very special giveaway, all that we ask is for you to show a little skill, humour and/or wit!
There are two ways to win and neither one actually requires any artistic ability: Category 1) Simply caption the photo below; or Category 2) Manipulate, remix or digitally draw on the photo using whatever means you have available to you from MS Paint to Photoshop.  You can download a larger version of the photo HERE.  All we ask is that you try to keep the entries relatively clean & publishable.  The best entry (as judged by VIA editorial staff) from each category will be awarded tickets!  Winners will be selected & notified by Tuesday, July 21st at lunchtime.
Enter as often as you wish...  Email all entries (including your name & contact info) with the subject line "Snoop Dogg Contest" to the Events Editor.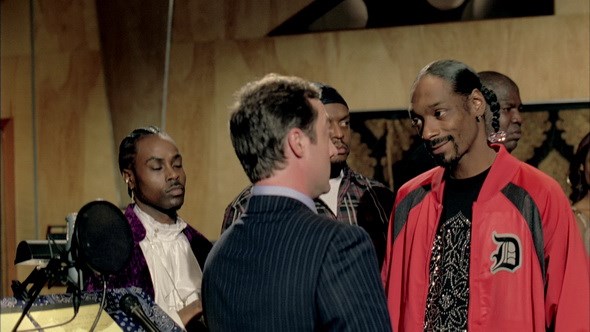 "I love you, man."