Tickets to a sneak peak of director Christopher Nolan's (The Dark Knight, Memento) new movie Inception!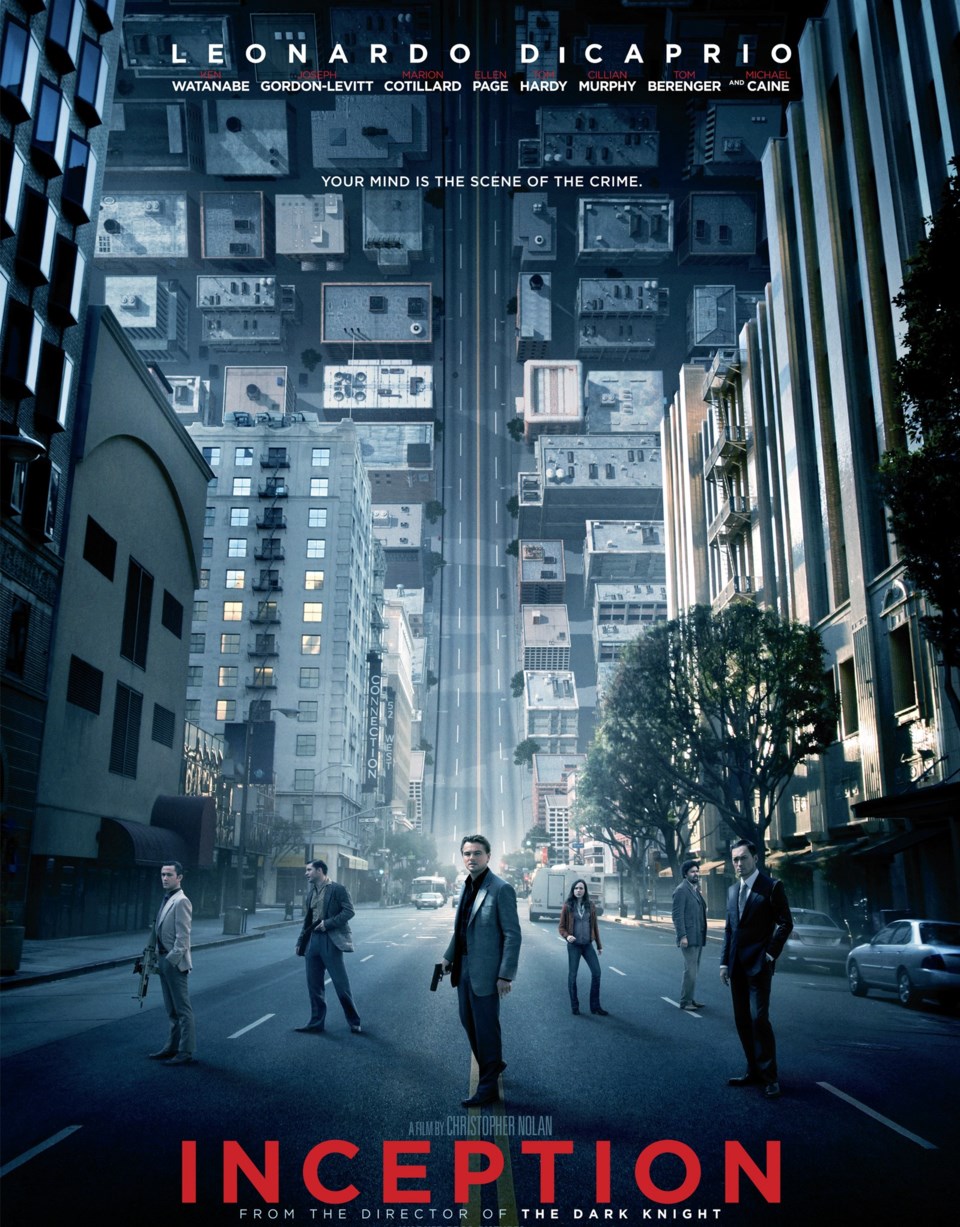 Vancouver is Awesome has 10 double passes to see Inception, one of the most highly anticipated releases of the summer. Leonardo Dicaprio's face... Michael Caine's voice... Ken Watanabe's enchantingly perfect last name... and Ellen Page is Canadian.
You do the math. 10 chances to win. Your odds are good. Very good.
I enjoy Leonardo Dicaprio's face, always have - even back when he was on Growing Pains. I would listen to Michael Caine read a phone book. I love saying Ken Watanabe's last name over and over in my head... its harmonious consonant perfection both pleases and calms me. Ellen Page is Canadian, and that makes me happy.
Leave as many comments as you like detailing why you are stoked to see this movie. 10 winners will be picked at random and contacted via email for the screening, which is taking place at 7:00 pm in the Scotiabank Theatre on Monday, July 12. Contest closes at 10:00 am on Sunday, July 11.
Good luck!