In the age of the "selfie," people share pictures of just about anything online.
But there are some things you really need to think about before you post — even if they seem harmless.
Your BC Vaccine Card has a secure, personalized QR code that shows the stage you're at in your COVID-19 vaccine progress — and that's exactly why you shouldn't be sharing it online.
As of Sept. 13, people aged 12 and older will be required to show proof of one dose of vaccine for entry to a broad range of discretionary events and businesses throughout the province.
Provincial officials unveiled the new vaccine card program Tuesday (Sept. 7) and outlined a few different ways that British Columbians may access their BC Vaccine Cards this month.
But Ministry of Health spokesperson Leah Holoiday told Vancouver Is Awesome that sharing your QR code online jeopardizes your privacy.
"The BC Vaccine Card contains personal health information about someone's vaccination status," she said. "People should not share this information online to protect their privacy."
The province is using the SMART Health Card QR code format, which is required by the federal government. This means the QR code only stores the absolute minimum level of information and is not connected to other health records. Nevertheless, it is still vital that you do not share this information online.
"Don't share your QR code on social media. This is a personal document," cautions the Proof of vaccination and the BC Vaccine Card webpage from the B.C. government.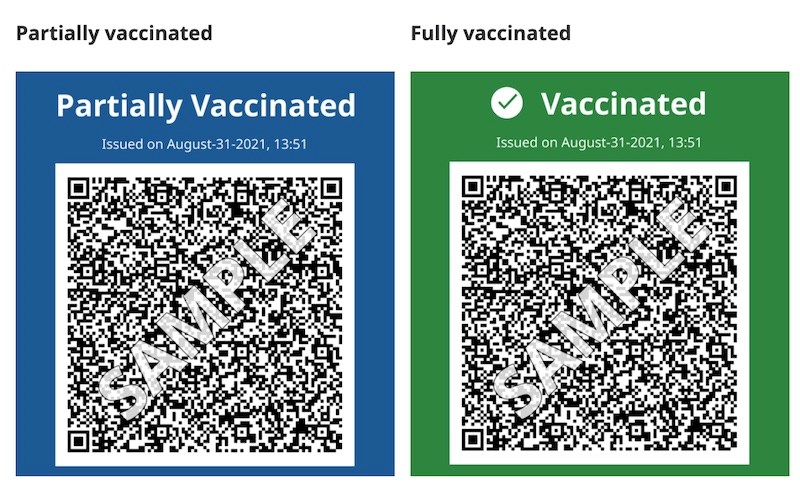 Earlier this year, officials warned people not to share their personal information in COVID-19 vaccination selfies. Scammers can use that information to create phony versions of the real thing; it also makes you susceptible to identity theft.
Unfortunately, your paper vaccine card has your full name and birthday on it, as well as information about where you got your vaccine. If your social media privacy settings aren't set high, you may be giving valuable information away for anyone to use.