The weeks and months after you have a baby are probably the least stylish of your life – unless you count baby vom and eye bags as must-have accessories. Don't get us wrong: there's no reason new moms should give a hoot about their appearance – and we're not putting on the pressure. But (speaking from experience) some women feel better when they look better; or, at least, less like a swamp thing.
Mother's Day is the perfect opportunity to indulge new moms with luxuries that they wouldn't buy themselves. So here are the essential fashion and beauty gifts for husbands, moms, sisters and best friends to buy. If in doubt, there's always cake – you can't go wrong with cake.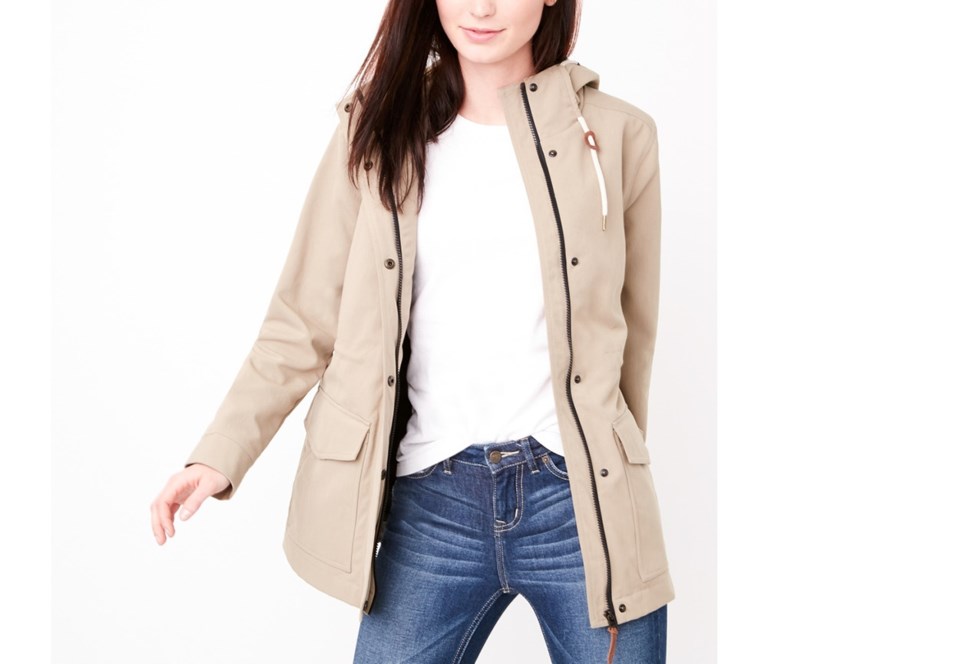 A stylish coat with a hood
Because you can't push a stroller up a hill and carry an umbrella at the same time. Roots' Westport Tuff Jacket ($178) looks good, is machine-washable and has an adjustable waist. It comes in two shades, but we prefer the off-white Timberwolf for spring.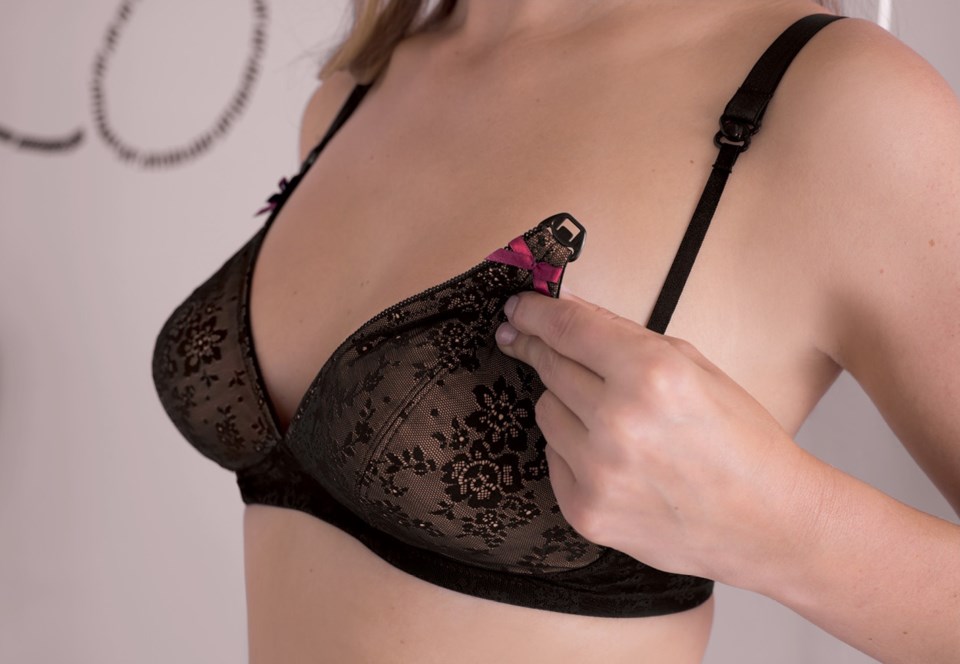 A pretty nursing bra
Most nursing bras fall into the 'over-the-shoulder-boulder-holder' category: built for comfort and practicality, not good looks. The Anita Fleur Wireless Nursing Bra ($71.50, at Diane's Lingerie and Room for Two) is pretty – sexy, even – but also practical and so, so comfortable – which is why we've ordered two more.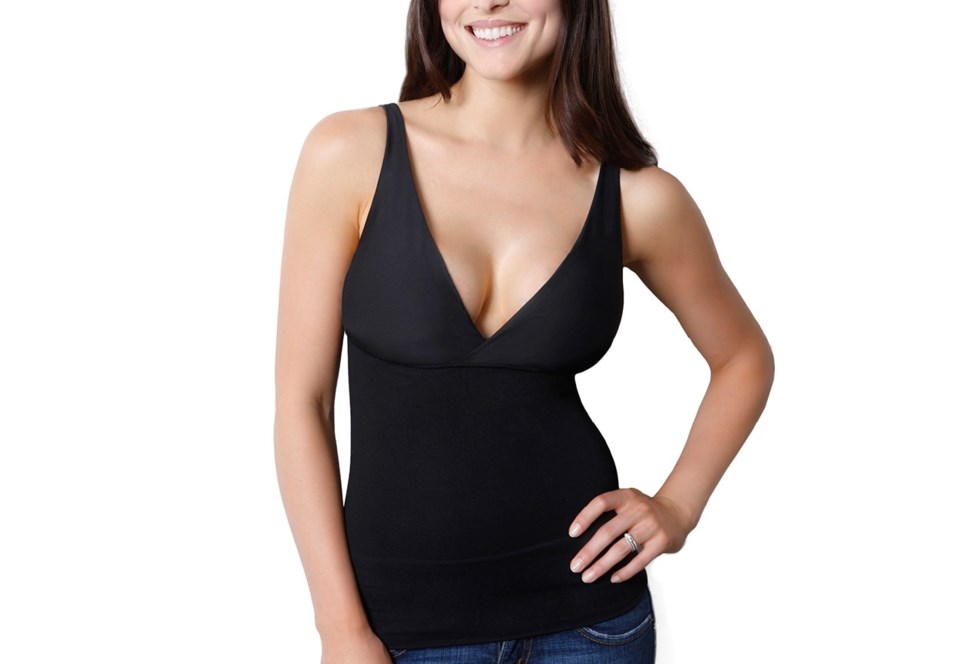 A nursing tank
We don't much care for special nursing dresses and such – nine months of pregnancy is quite long enough to ditch your normal wardrobe, thank you very much. Instead, we wear a plain tank under a top, then hoik up the top to discreetly feed. Our tank of choice is the Mother Tucker Nursing Top ($119, at Ellabella.ca), the only nursing garb we own. It offers gentle tummy compression, which can supposedly help reduce loose skin and minimizes that "OMG my insides are all in the wrong place" feeling.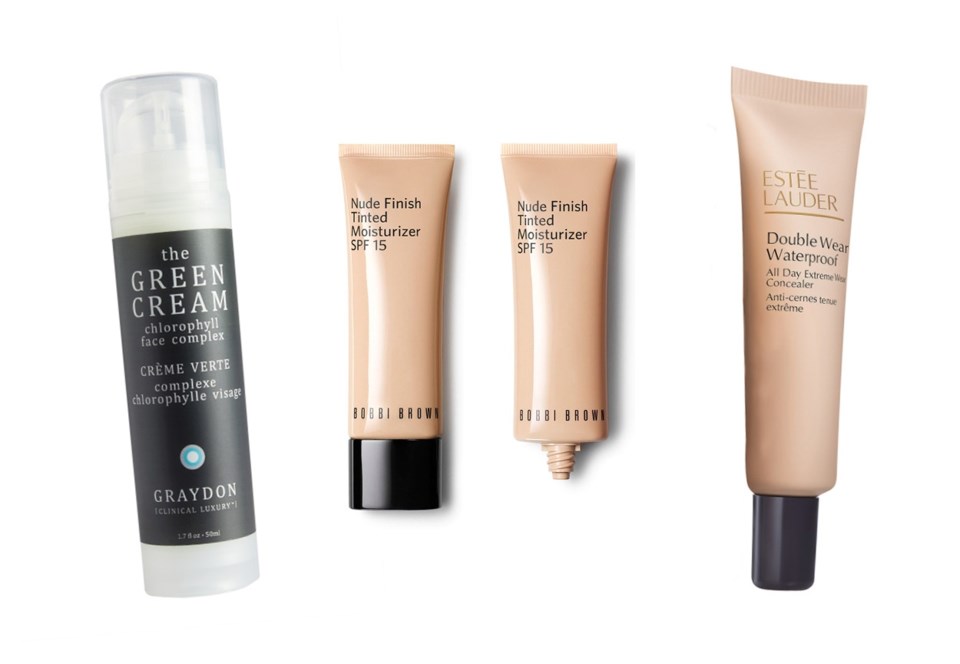 Gentle skincare
During pregnancy we got such bad eczema that we had to ditch all our high-tech cosmetics – no fun for a beauty junkie. Then we discovered Toronto plant-based brand Graydon Skincare. We love everything we've tried, but especially The Green Cream ($35, at Kiss and Makeup). It's easily absorbed but hydrating, and makes our skin so glowy we can skip serum.
Tinted moisturizer and concealer
New mums don't have the time to painstakingly blend foundation, so tinted moisturizer is ideal. It evens out skin tone and makes us look healthier, but can be applied perfectly on zero sleep. We like Bobbi Brown's Nude Finish Tinted Moisturizer SPF 15 ($45, at Bobbi Brown counters and Bobbibrown.ca), paired with Estee Lauder's Double Wear Waterproof All Day Extreme Wear Concealer ($30, at Estee Lauder counters), the best concealer we've ever tried.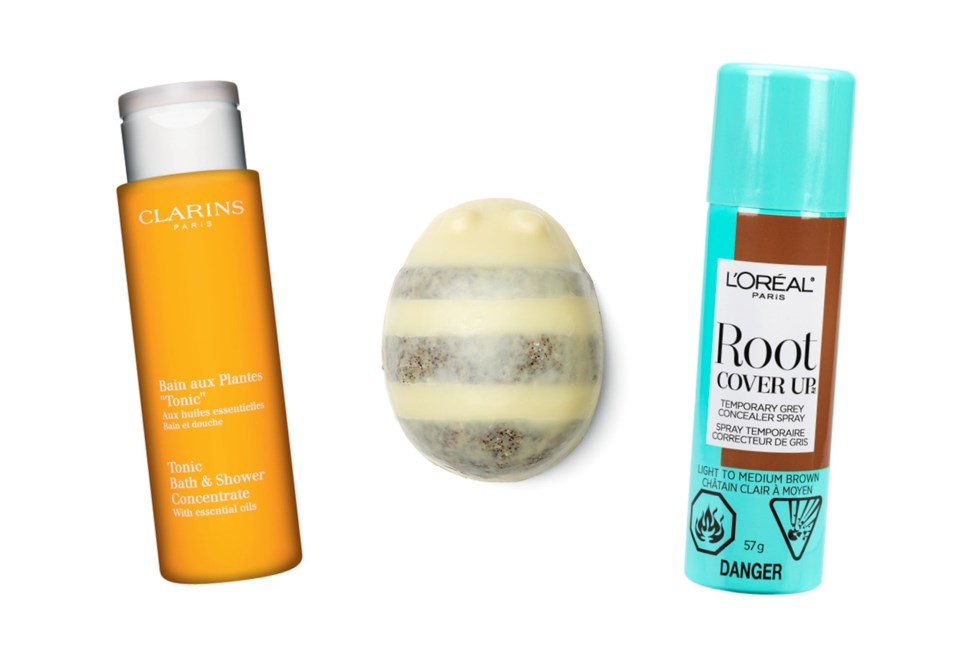 Posh shower products
Before having children, we thought that bubble bath was a nice gift for a new mum. Ha! Now we know that a long soak is nigh impossible – the most one can hope for is a hasty shower while the baby wails in her bouncy chair. A far more useful gift is some fancy, lovely-smelling shower gel, such as Clarins Tonic Bath & Shower Concentrate ($34, at Clarins.com). There's some evidence that regular exfoliation can reduce crepey post-baby skin, so a nice exfoliant that she can use in the shower, like Lush's Scrubee Body Butter ($7.95, at Lush and Lush.ca), might go down well, too.
A great new 'do
It's challenging to keep hair looking on point after a baby arrives – forget about those six-weekly visits to the hairdresser for a trim or root touch-up. For occasional hiding of greys, there's L'Oreal Root Cover Up ($12.99, at London Drugs), which is sprayed directly on to roots. It lasts till the next wash and comes in seven shades. The ultimate lovely present is to accompany your new-mum pal to her hairstylist so you can mind the baby while she gets pampered.