Sure, you could have booked that trip to the tropics or spent a small fortune on an all-inclusive Mexican vacation at the most expensive time of the year, but not you savvy shopper, not you.
Instead, you've planned to spend the holidays at home to enjoy all that is Vancouver and beyond. To ensure your staycation is as exciting as a visit to the North Pole in December, I've created a detailed list of events to enjoy solo, with family, as a couple or with the gang.
Now through the holidays
Visit the largest Christmas tree in Western Canada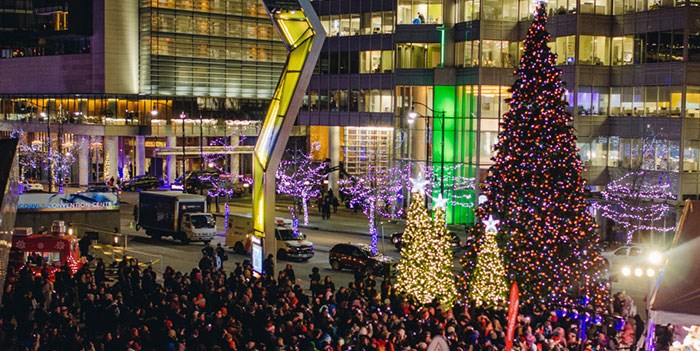 Thanks to Vancouver-based Amacon development, Western Canada's largest Christmas tree has returned to the Vancouver Art Gallery's North Plaza (šxʷƛ̓ənəq Xwtl'e7énḵ Square). The tree, more than 75-feet high, is part of an annual fundraising effort by Amacon, celebrating 13 years. This year the company is working with Honour House, the Vancouver Children's Festival, and the Rare Disease Foundation at Vancouver Children's Hospital.
Dec. 13
Fridays on Front: the Holiday Edition
New Westminster's favourite street party is returning, but this time with a holiday twist. Fridays on Front features a lineup of popular food trucks, including Mo Bacon, Frying Pan, Boca'o, Cannoli King, Bread and Cheese and Mr. Arancino, just to name a few. Fridays on Front: the Holiday Edition runs from 5 to 9 p.m. under the parkade on Front Street.
Dec. 15
Hanukkah the Festival of Lights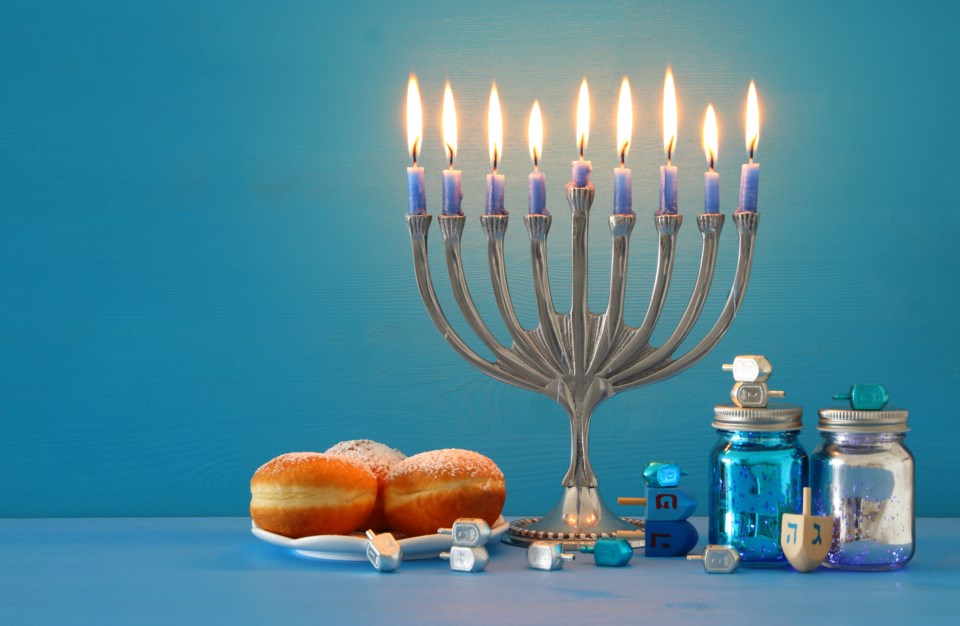 Treat yourself to doughnuts and chocolate gelt, make a dreidel and spin it, light the menorah, sing songs and listen to the story of Hanukkah at the Trout Lake Community Centre, 3360 Victoria Dr. from 11 a.m. to 12:30 p.m. Enjoy this family fun event for all ages. Please pre-register. Kids two-years and under are free.
Now through Jan. 5
The festival has expanded and moved location to Hastings Park at the PNE. Experience Canada's largest winter festival and escape to a hidden village with a beautiful skating rink, tube park, massive light displays, a Christmas market, amusement rides, food gardens, magical characters and plenty of other exciting activities.
Now through Jan. 26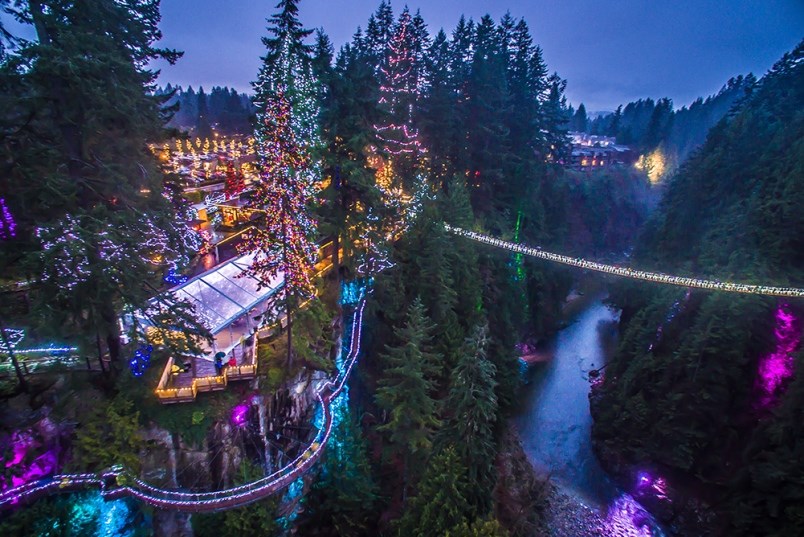 The Capilano Suspension Bridge, Treetops Adventure, Cliffwalk, the rainforest and canyon have been transformed into a world of festive lights. Once again, the 30-ton Douglas firs of Treetops Adventure have received star treatment and are lit above and below, making them the eight tallest Christmas trees in the world.
Now through Dec. 29
LUZIA is described as taking you to an imaginary Mexico (since you didn't book the all-inclusive kind), much like experiencing a waking dream, where light quenches the spirit and rain soothes the soul. With a surrealistic series of grand visual surprises and breathtaking acrobatic performances, LUZIA cleverly brings to the stage multiple places, faces and sounds of Mexico taken from both the traditional and the modern.
Now through Jan. 5
After meeting two of Santa's helpers, Chestnut and Pinecone, join them as they take flight across Canada looking for their fellow elves. The Christmas experience lasts between 20 to 25 minutes and includes a Winter Wonderland themed pre-show, a thrilling eight-minute flight/ride experience across Canada, and an extended, animated final scene over Santa's magical North Pole.
Now through Dec. 24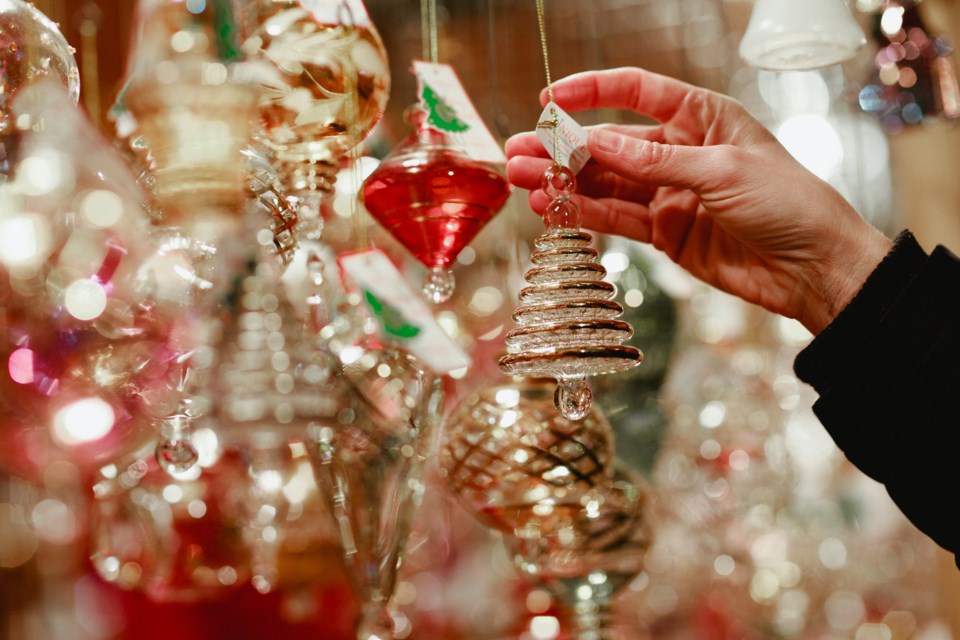 The Vancouver Christmas Market returns to celebrate its 10th anniversary. The city's authentic German market, located at Jack Poole Plaza at the Olympic Cauldron, has ramped up its festive offerings with more than 80 huts stuffed with sweets, treats and treasures, coupled with large-scale activities and live entertainment. Don't forget to say hi to the gingerbread couple.
Now through Dec. 24
The Christmas Store at Potter's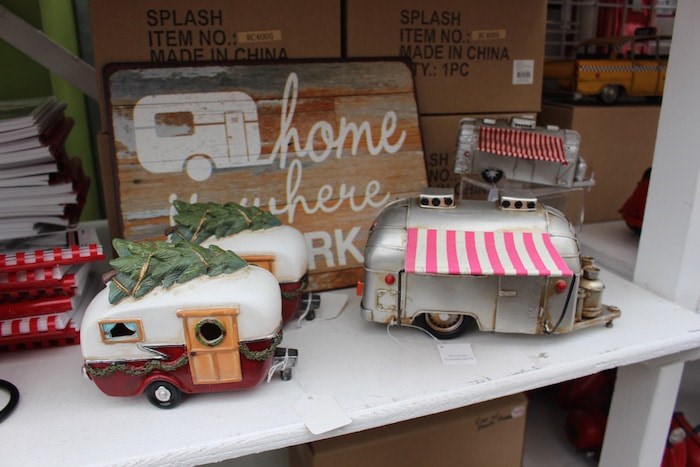 Surrey-based Potter's Nursery has once again been transformed into Western Canada's largest Christmas store, boasting more than 28,000-square-feet devoted to all things yuletide. The buyers at Potter's shop the world for the Christmas Store, including decorations you won't find elsewhere. 
Now through Jan. 1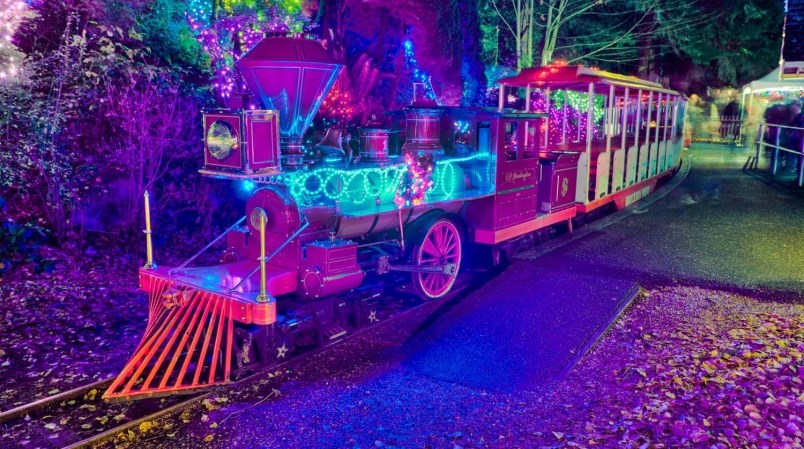 This annual event, a partnership of the Vancouver Park Board and B.C. Professional Fire Fighters' Burn Fund, is aptly named with more than three million twinkling lights that brighten the night sky in Stanley Park. Other highlights include festive displays, live entertainment and even Santa Claus himself.
Dec. 1 to Jan. 6
VanDusen Botanical garden has transformed into a living light show with the use of millions of colourful lights. Organizers recommend buying tickets in advance to save money, skip the line and secure a spot. vandusenfestivaloflights.ca
Dec. 14 and 15
Curated by Rachel Zottenberg, owner of Betamax Gallery, and popular local oddities shop This Monkey's Gone to Heaven, the Weirdos Holiday Market features a wonderfully peculiar mix of artisan products geared to shoppers looking for left-of-centre gifts, as well as food, drinks and quirky entertainment.
Now through Jan. 5
Laugh, stroll and play under the twinkle of a million lights at the Harbour Convention Centre as you explore the illuminated structures and garden. Parents can kick back at the bar, while the kids are entertained.
Dec. 7 and 8
Trev Deeley's photos with Santa on a Harley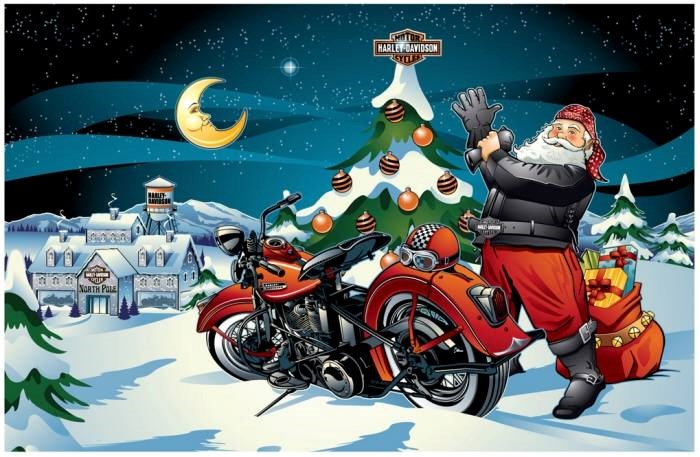 Bring down the kids, your pets, or that special someone to capture a beautiful Christmas photo. Photos will be by donation of either an unwrapped toy, or cash/debit/credit donation with all proceeds going to the Lower Mainland Christmas Bureau.