It was in 1969 when Honda Canada was founded and five decades later, the first Japanese automaker to set up business in Canada, continues to grow.
A lot has happened in those 50 years. It was in 1973, just four years after arriving in Canada with motorcycles and power products, that Honda sold its first Civic.  Thanks to the fuel-efficient Civic, Canadians could breathe a sigh of relief midst an oil crisis created when members of theOrganization of Arab Petroleum Exporting Countries proclaimed an oil embargo and gas prices hit historic highs.
In 2019, the Honda Civic remains just as popular and was once again the best-selling car in Canada for the 21st year in a row.
Honda of Canada opened its first manufacturing plant in Alliston, Ont., in 1986 and a second plant was added to that facility in 1998, to build the Honda Odyssey minivan. In 2008, Honda began building four-cylinder engines at a third facility in Alliston.
To date, more than eight million cars and light trucks have been built at the Alliston facility, which currently employs 4,200 workers.  Across Canada, Honda employs nearly 19,000 workers and, through the Honda Canada Foundation, the company is committed to giving back to communities across Canada, contributing more than $2 million to local charities each year.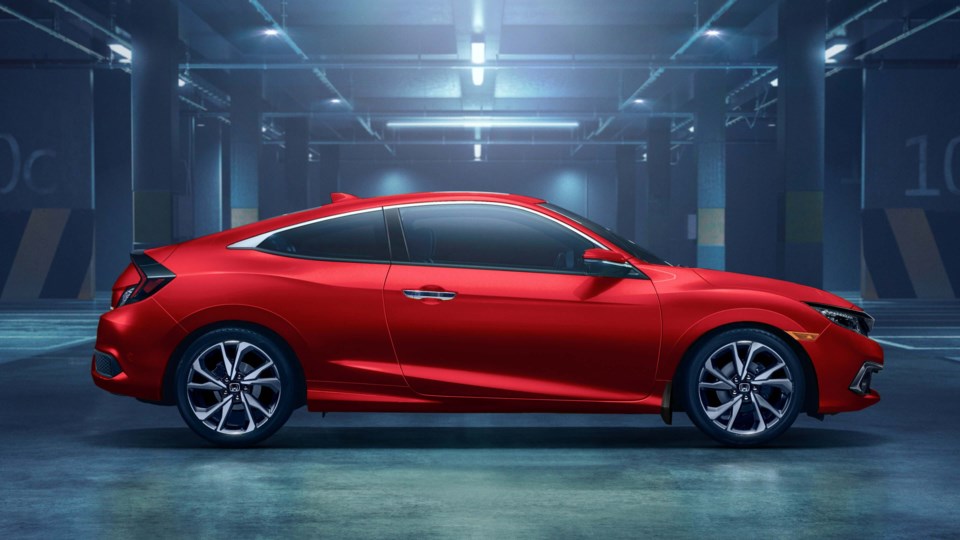 "Honda planted roots in Canada with a vision of contributing to Canadian society. We are proud of our associates, dealers, partners and suppliers, who have played an important part in our growth and have helped improve the communities where we live and work," said Dave Gardner, president and CEO of Honda Canada Inc. said in a press release. "We'd also like to thank the millions of Canadians who are loyal members of the Honda family. We look forward to growing with you for the next 50 years."
Honda is also committed to helping the environment — in 1998, the company set a new environmental standard for auto manufacturers. That achievement was followed by a zero waste-to-landfill manufacturing benchmark in 2007, and the next year Honda began building engines from 100 per cent recycled materials.
Most recently, Honda invested $492 million to modernize its manufacturing facilities to significantly improve its carbon footprint.
So, with all of that history I thought it made sense to mark Honda's 50th anniversary in Canada by test driving the 2019 version of the Civic coupe — in a sporty ruby red.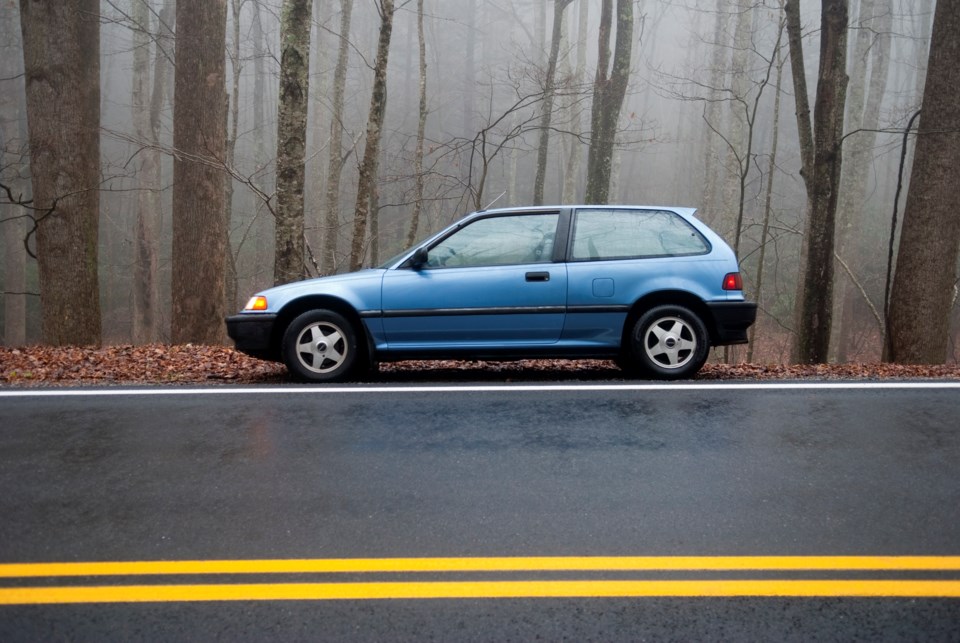 Right off the bat, I liked the car's sleek lines, including a restyled front end. This modern version of the Civic is a far cry from the boxy look of those original cars, which remained unchanged for years. For a great example of that look, check out the 1980 Honda Civic SL Bruce Willis drives in the 1994 cult classic film Pulp Fiction.
The two-door design of this next-generation Civic had my nine-year old grandson convinced I was test driving a racing/sports car, but with little place to go beyond Vancouver traffic, I didn't have the opportunity to open it up. 
And driving in Vancouver, often in rush hour and near bike lanes, I really took advantage of the Civic's LaneWatch technology, which is a camera system that assists the side mirrors.
Without taking my eyes off the road, I could see the car's blind spots, which made making turns so much safer — especially downtown with so many cyclists coming up behind me on the right.
Other safety features, which I found to be very helpful with city driving, are the forward collision warning, collision mitigation braking, lane-departure warning, road departure mitigation and adaptive cruise control systems.

Considering many Vancouver drivers have no idea what their signal lights are for, I found the collision mitigation braking system really helpful when dealing with those drivers who cut me off in traffic by making lane changes with no warning.
I swear it's a daily occurrence during my commute back and forth to the office and, since the system isn't something my daily drive has, I have to be extra vigilant at all times. I did read some reviews that mentioned the forward collision warning system could be over sensitive, but I didn't find that to be the case.
I also found the seven-inch infotainment interface much-more user friendly than many vehicles I've driven. A return of buttons, including the volume knob — rather than sliders — make the interior functions easy to use and I didn't have to pull out the user manual at all during the week I drove the coupe.
You can also keep your mobile phones charged without wires, plugs or cables. Simply place your compatible smartphone on the available wireless charging pad and top up your battery while you drive.

On a practical level, the spacious trunk on the 2019 Civic coupe is large enough to make a road trip a breeze and despite its even more streamlined, sleek look, the interior was surprisingly roomy enough for my 6-foot, three-inch husband to fit comfortably in the passenger seat.
As a big guy — and automotive engineer — he was initially sceptical of the size of the vehicle, but after checking out its drive and interior space, proclaimed, "I would definitely buy this car."
sthomas@vancourier.com
@sthomas10