Fun, tasty, fresh food – this is what diners can expect from Popina Canteen.
Granville Island's latest spot to grab a bite to eat is slowly opening its doors to the public. Those lucky enough to be around on Wednesday got to have a taste of what's to come from the funky new eatery.
Kicking off with a soft opening, diners sampled the seafood menu, and it did not disappoint.
The first sale went to Heidi Noble, and her partner, who tucked into olive oil poached albacore tuna on toast, with pickled onion and capers, a whole Dungeness crab, served with parsley chervil butter, and the pink shrimp salad on toast with lettuce and tarragon.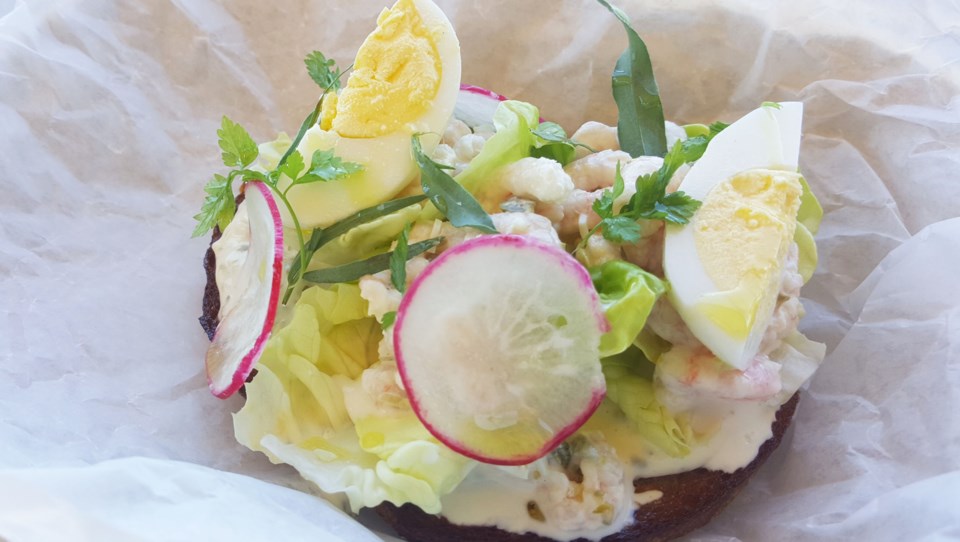 Their response was simple. "Very delicious," Noble said.
"The toast was so delicate."
They described the meal as a "great summer food option."
Fellow diner Corey Bauldry said the crab dish was "frickin' fantastic."
"It's delicious and tender and the sauce is amazing. It's garlic and tarragon and oh my," he said.
Bauldry said he would "absolutely be going back.
"I can't wait to try the chicken fried squid."
The new eatery is thanks to four of Vancouver's star-chefs - Angus An, Robert Belcham, Hamid Salimian, and Joël Watanabe.
Between them they have 12 restaurants – including Campagnolo, Monarch Burger, Kissa Tanto, Bao Bei, Fat Mao, and Sen Pad Thai.
But this one is a little different; it's a team project that they've been working towards for about four years.
"It came about because we wanted to work together," says Watanbe. "We thought we would do something in a food hall or food court and then over the years it morphed into this concept."
The colourful canteen is built out of repurposed shipping containers and is west of the Granville Island Public Market – with one of the best views of the water you can get.
Once officially open later this month, the full menu will boast affordable seafood, sandwiches, and 'puffcream', as well as gluten-free and vegan options.
There's something for everyone to look forward to including a grass-fed beef cheeseburger, whole East Coast lobster, smoked wild salmon and even fresh avocado toast (for the millennials). There'll also be the option to enjoy a Joie wine with your meal.
"We all come from very high end fine dining restaurants and we wanted to bring the food to the masses," Belcham explained at the soft opening.
"We wanted it to be a place that was very easy for people to come and fun for people to come to.
"Where the price points were a little bit lower than our own restaurants, but was still in a place that was super beautiful."
"It's our own version of fast-food," added An.
"It is something that's different. It is more approachable and it's healthier."
Belcham said he was super proud of the seafood menu.
"We have procurred some of the best seafood that you can get in Vancouver for this place and it's much different to a lot  of other seafood restaurants in Vancouver," he said.
"It is all our expertise and years of doing this that we were able to get those fisherman together to be able to make it happen – so we're super proud of that. "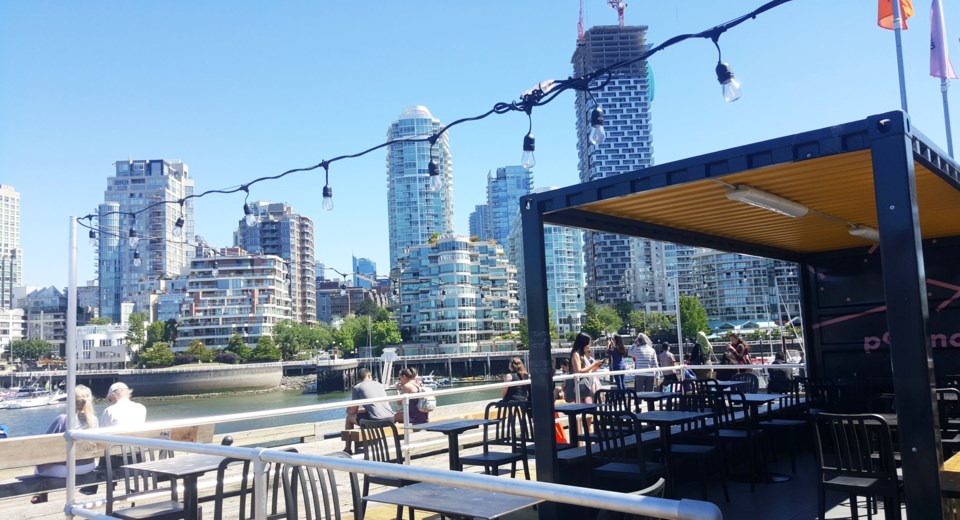 He said at the end of the day he just wanted visitors to "have fun."
"We want people to have a good time and want to come back.  That's the number one thing," Belcham said.
Popina will continue releasing parts of the menu until its official opening.
The project is part of Granville Island 2040, a plan for the island's revitalization.