The tale of Asher, Rollie and Pan reads like a real-life Incredible Journey – with the "happily ever after" yet to come.

Nearly three years ago the tiny dogs – Chihuahuas Asher and Rollie and Yorkshire Terrier-cross Pan – were dumped, for reasons unknown, in a former gravel pit in the Aldergrove/Abbotsford area. Fortunately, a caring local who lived across the street from the abandoned quarry noticed the trio and, along with his daughter, attempted to come to the dogs' aid.

 "He heard a car pull up at 2:30 in the morning, heard the door shut and then the car pulled away," says Surrey-based Dhana Metta Rescue Society founder and director Yuana. "He immediately heard the dogs barking but it was dark and he couldn't see them. In the morning he and his daughter went out and saw them there."

 Asher, Rollie and Pan, Yuana continues, were terrified – and evasive.

"They were eventually able to capture the two Chihuahuas, but not the Yorkie mix," she says. "That's when the daughter contacted us. She saw how fearful the two dogs they had got were, and she knew she could not help them."
Dhana Metta stepped in and immediately set out to catch the third dog. Traps were set and volunteers worked on rotation, performing checks of the area every four hours.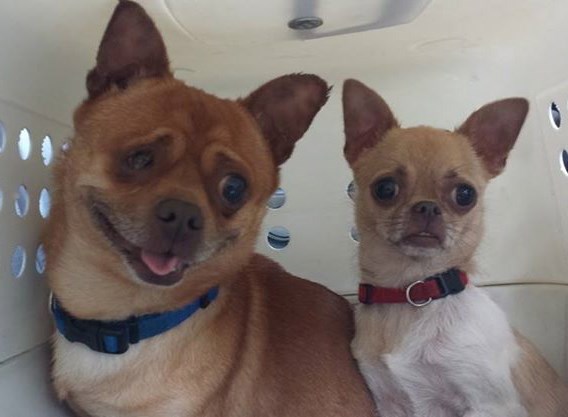 "We even set up night-vision cameras to see if we could watch where he went," Yuana explains. "It is a very dangerous area for small dogs and, as the days passed, I cried over the thought that he could be dead, eaten by predators. It was really intense, stressful time."
After 10 days of searching in vain, she decided to place an ad on Craigslist, hoping that someone in the vicinity had found the third dog and had him in their care. The very next day she received a phone call from City of Chilliwack Animal Control.

"They said that a Yorkie mix had been brought in as a stray from that exact area but they couldn't get near him as he would bite," she recalls. "They transferred him to our rescue and we put him with the other two – the recognition was immediate. Tails were wagging, butts were wiggling – they were so happy to see each other. I remember thinking, 'We did it, we got him!' It had us all in tears."

 Fast-forward to today, and life has become much brighter for the so-called "gravel pit dogs". Despite his aggression early on, Asher is the friendliest of the three, extremely affectionate and loving. Rollie, says Yuana, continues to slowly but surely come out of his shell, often looking to his pal Asher for cues.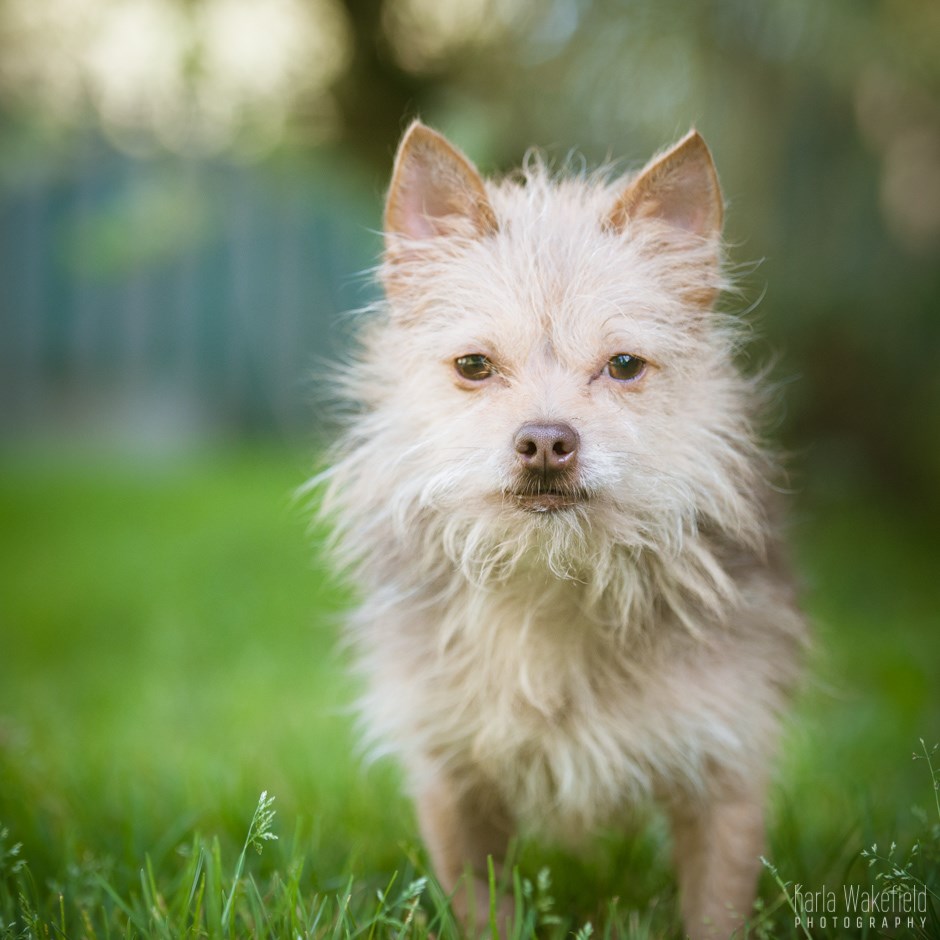 "Pan is the female, and she has been the hardest one," she says. "But, two-and-a-half years later, she is actually, finally, coming up to people for some attention, and it's wonderful to see her progress."
As for this story's true "happily ever after" – that, Yuana says, will materialize when these deserving little dogs get the forever home they've been waiting so long for.

"We know it's a tall tale for most people, but we would like these three to stay together," she says. "It's a hard call, but they need each other. It's what we – what they – wish for."

Could you be the one to give Asher, Rollie and Pan and their happy ending? Contact information for Dhana Metta Rescue Society can be found online at www.dhanamettarescuesociety.org. Alternately, if you wish to help with their long-term care, donations are always welcome.