Amanda Hamilton, one of Canada's most sought-after interior designers, has just unleashed her creativity on our city.
Hamilton is the principal and brilliant eye of Amanda Hamilton Interior Design,  as well as the director of The Loft in Calgary – a unique space that doubles as a showcase of curated goods and an inviting place for design workshops, seminars and private functions.
Hamilton recently opened the doors to her Vancouver office and unveiled her self-titled home accessories collection. To celebrate, she hosted a style-savvy evening earlier this month at Provide Home – one of our city's go-to stops for beautiful decor – with a who's-who of the local industry. Hamilton's lifestyle goods collection is a full extension of her brand and offers Vancouver a look at her twist on creating wow-factor design at home.
With cooler temperatures outdoors, our gatherings and parties are moving inside and it's now all about creating curated ambiance through standout decorative pieces with big impact. Hamilton's collection nails it, offering some essentials for the season, including sleek candles and statement ceramics for a warmer entertaining vibe.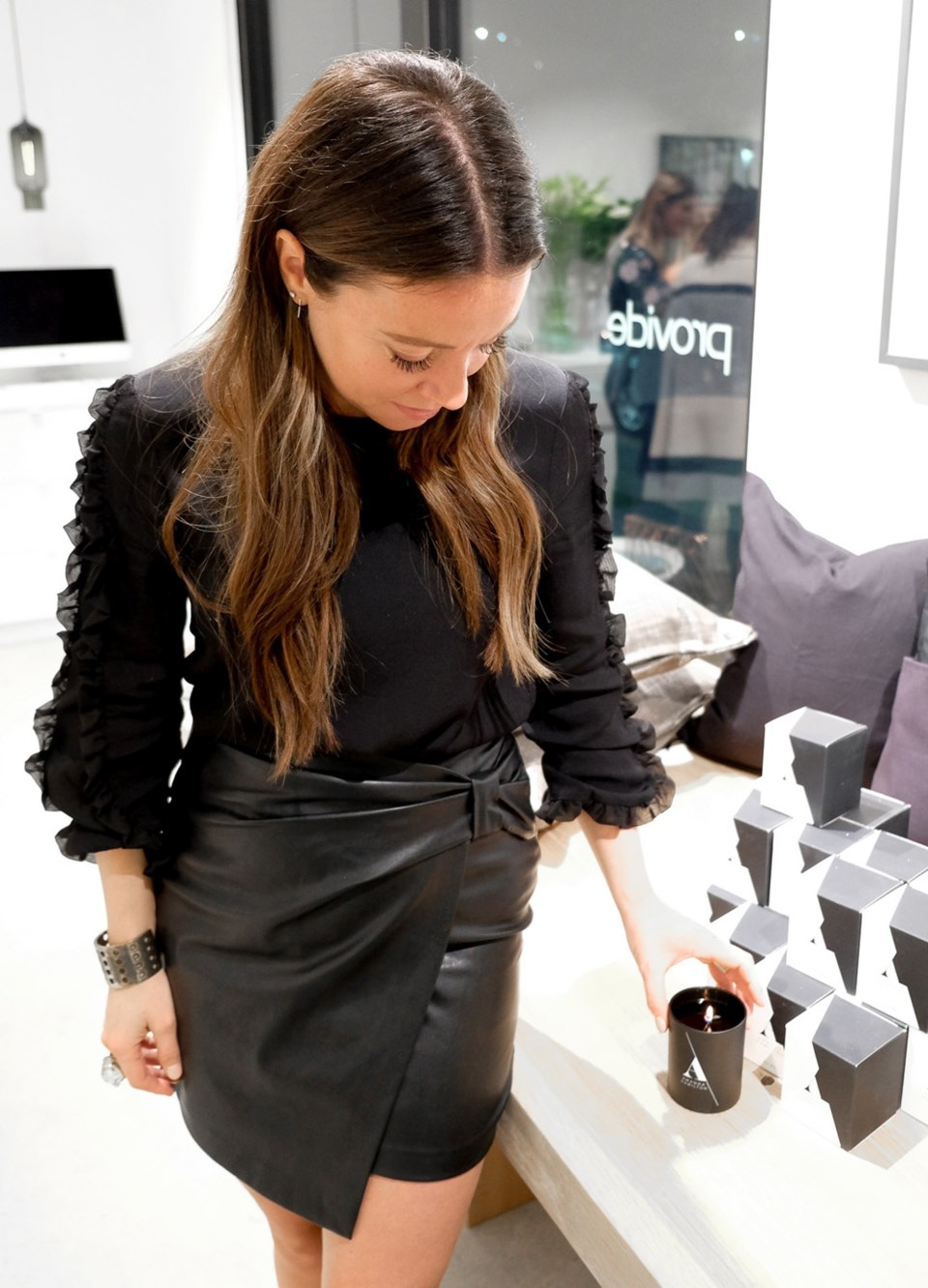 Hamilton's signature scent from the No. 001 Virility candle sets an instant sultry mood, with notes of cinnamon, nutmeg, black tea, lavender and tobacco leaf. The inspiration behind the scent is described as "reminiscent of a single moment in time. The smell of a man's collar that is perhaps sweaty, rich and warm. An aroma that lingers upon the pillow top the morning after. Curiosity and longing". Yes, please. Its seductive, marbled black appearance chimes with my favourite palette for accessories this season, and it also gently lights the home.
But my favourite aspect of the collection lies with the custom ceramics line Hamilton created in collaboration with Brooke T. Winfrey of btw ceramics. The artisanal pieces have an overall playful vibe, yet maintain an underlying level of chic with a polished nude, black and white palette. Bold colour blocking and organically graphic elements make these pieces a definite conversation starter around your table, but still offer up the functionality of everyday dinnerware.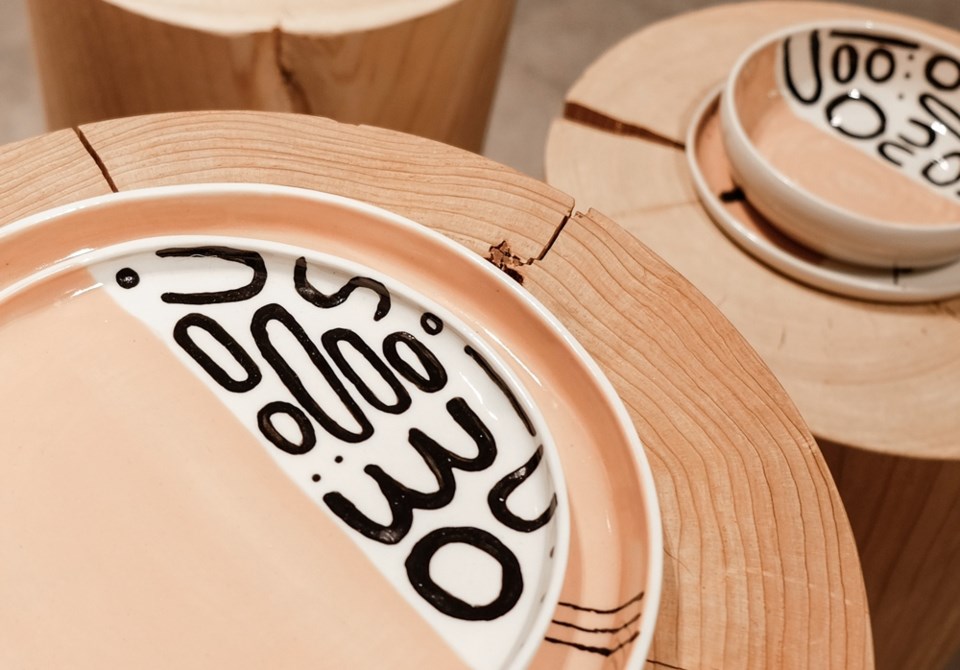 "Originally I was attracted to Brooke's mantra of 'embracing the irregular,' which aligns with our brand philosophy and how we approach design," Hamilton says.
"The inspiration behind the collection represents the duality of both of our personalities. The patterned portion embodies our eccentric and playful side, while the colour block portion is much more thoughtful. I also love the practicality of this collection; you are getting something that is hand tooled without giving up the beauty of convenience, as all of these pieces are dishwasher friendly".
If you're looking to explore the collection, Hamilton's line is available at Provide Home, 1805 Fir St. For interior design services, Hamilton's by-appointment-only studio is at 1275 Venables St., Suite 330.