It's hard to believe that just five years ago, British Columbia had fewer than 10 artisan distilleries. Today, the province has at least 40, with a whole bunch more in the works.
You can thank the provincial government's Craft Distillery designation, introduced in 2013, for the boom in all this local, handcrafted hooch. But you can also give some of the credit to BC Distilled, Canada's largest spirits event reserved exclusively for local distilleries.
This Saturday, the fourth annual BC Distilled event will be held at Vancouver's Croatian Cultural Centre, and never has there been a better opportunity to taste all the sprits this province can produce.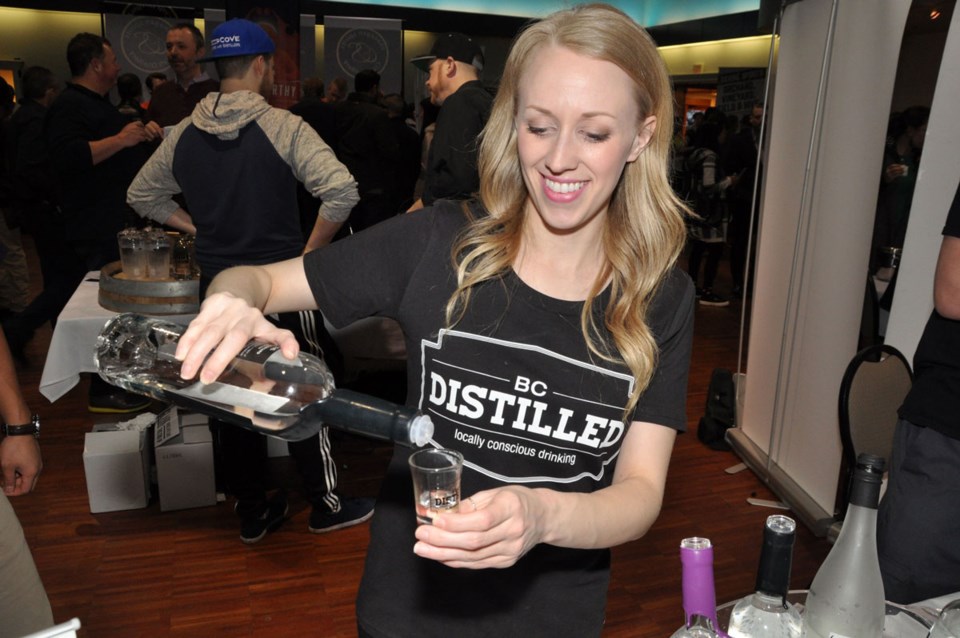 "It's the biggest so far," says founder Alex Hamer. "We have twice the number of distilleries this year as we had the first year."
This year, 34 BC distilleries are participating. That's almost all of the 41 operational micro-distilleries Hamer is aware of in the province.
Not only that, but for the first time, there will be a shop on site, run by Legacy Liquor Store, so guests can take their new discoveries home with them. Hamer expects there will be as many as 120 different made-in-BC spirits available for purchase.
"That's a really exciting change because on this one day, it's the biggest selection of BC product," he says.
And if you think all of those products are going to be variations of vodka and gin, think again. Guests at BC Distilled will get the chance to try a surprisingly large range of spirits for an industry that's so young.
"A lot of distilleries, when they open up, they want to make money right away, and that means clear spirits," Hamer says. "As the industry matures, we see more barrel-aged product. Whisky is number one on everyone's list."
In Canada, by law, a whisky must be aged three years; the first trickle of rye, single malt and corn whiskies is coming out now from distilleries that put liquid into barrels right after the craft designation came into being.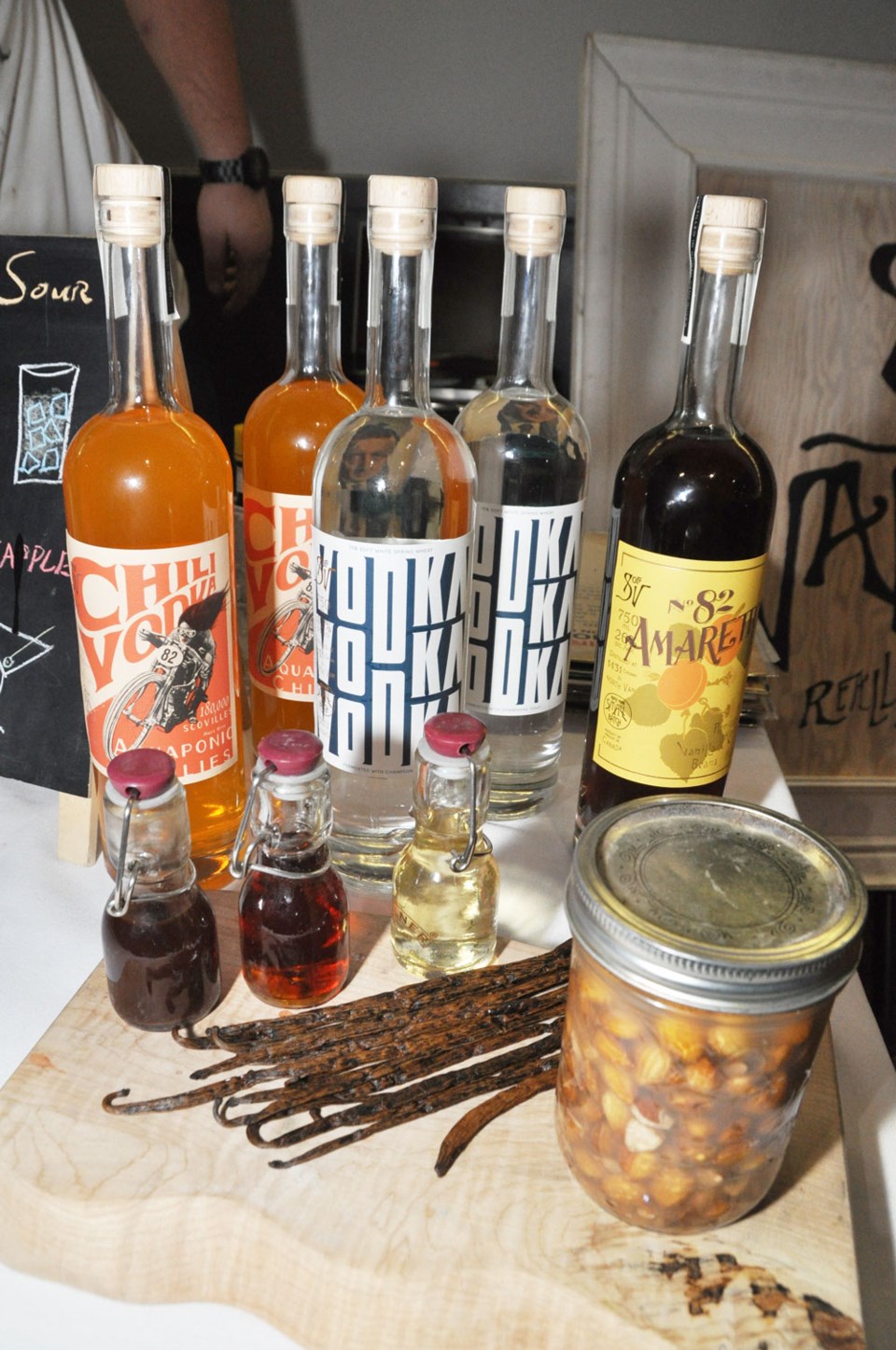 "There are some exciting whiskies coming out," Hamer says. But there are other barrel-aged spirits, too: "Maple Leaf Spirits has a six-year-old brandy. Merridale is coming out with a 10-year-old cognac. There's a lot of possibility there. Another interesting one that I'm looking forward to trying is the pear brandy that Long Table is doing in collaboration with Deep Cove."
He adds: "We've got more than one vermouth now. We've got at least three amaros. If you look at The Woods amaro guys, they are using a lot of local products; or the Seaside gin from Sheringham, they're using local kelp. There's some West Coast character in some of the product for sure."
In fact, it's that West Coast character that's giving many of the young distilleries their craft designation. Under the rules, a "craft" distillery must use 100 per cent BC agricultural product. For that, they get a break on the BC Liquor Distribution Branch's 163 per cent markup.
Distilleries that use non-BC product – including the neutral grain spirit (NGS) that's the base of many excellent gins – don't get this break. But they're still producing high-quality spirits here in BC by redistilling NGS and adding local botanicals to it. These micro-distilleries are also in the showcase, which is why it's for "artisan" distilleries, not "craft" ones.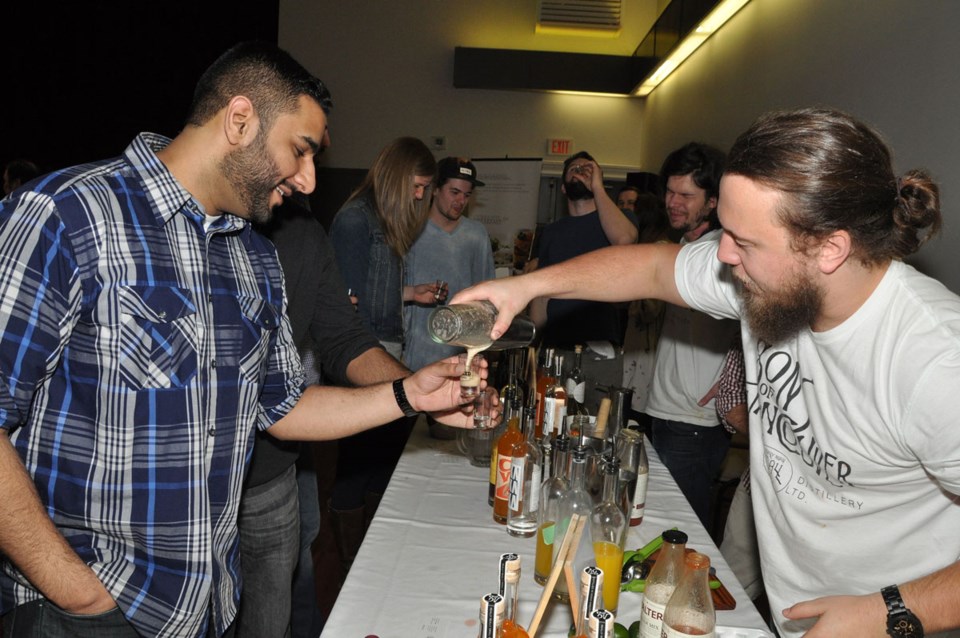 "Our goal is to promote small-batch distilling from local businesses in any form," Hamer explains.
In addition to all the spirits guests can taste, there will be food from several different outlets, including Timber, Juniper, Cascade Room, Homer Street Café and Lucky's Doughnuts. Plus Koko Monk is creating a chocolate that features The Woods amaro.
The PADS dogs will be back, too – the Pacific Assistance Dogs Society, which breeds, raises, trains and supports certified assistance dogs, is the event's charity partner.
But BC Distilled really is all about the growing range of spirits produced in this province, and the vibrant industry that's being built around it.
"The first year, media were like, 'There are distilleries in the province?' Now that's not enough," Hamer says. "A lot of the new distilleries are looking for a niche."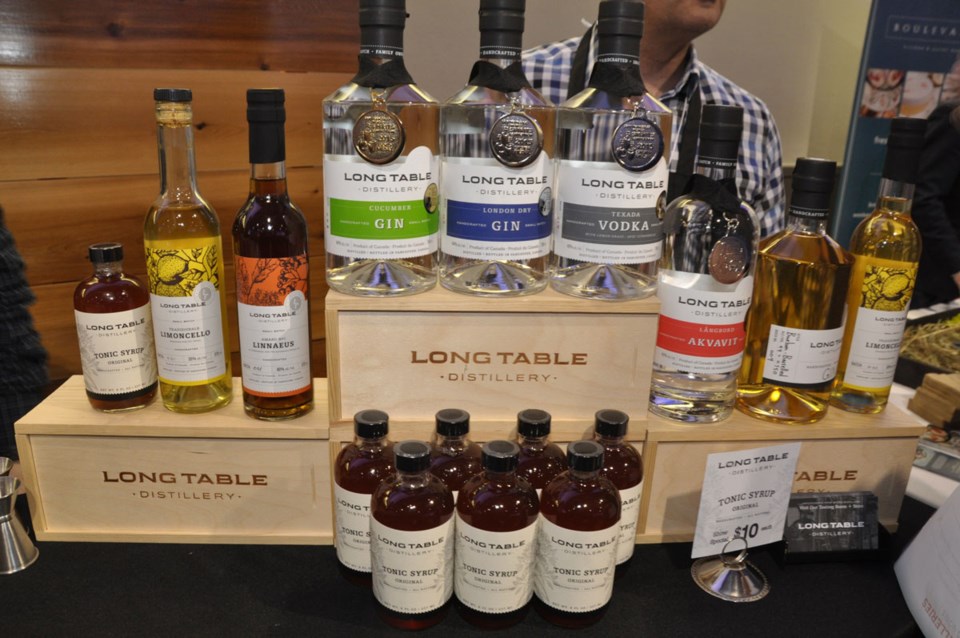 Want to know more?
The fourth annual BC Distilled festival will be held April 8 from 6:30 to 9 pm at the Croatian Cultural Centre (3250 Commercial Dr.). It features 34 BC distilleries and small bites from six food outlets.
Tickets are $69.99 and include all tastings and food samples. A portion of the proceeds will go to PADS, the Pacific Assistance Dogs Society.
Note that there will be a retail shop run by Legacy Liquor Store on site, so bring your credit card!
Friday night's distiller's dinner at Forage Restaurant is sold out, but you can put your name on a waiting list in case of cancellations.
For more info, visit bcdistilled.ca