There are few places remaining in the world that evoke the essence of James Hilton's Shangri-La in his novel Lost Horizon. Tetiaroa — a private atoll in French Polynesia comprised of 12 small islands called motus just 30 miles north of Tahiti — is one of them.
Once the exclusive getaway of Tahitian royalty, Marlon Brando fell deeply in love with Tetiaroa in 1960, while filming "Mutiny on the Bounty." Marlon ultimately became its owner and dreamed of building a carbon neutral, eco-friendly resort.
Today the private island of Tetiaroa hosts The Brando, which opened July 1, 2014 — exactly 10-years following Brando's passing — and has fulfilled Marlon's sustainability dream in spades.
Getting to perfection
After a week on other islands in French Polynesia, I returned to the capital of Papeete. At Air Tetiaroa's private departure lounge and terminal at Faa'a international airport, an Islander BN turboprop whisked me away for the 20-minute flight to Tetiaroa as my eyes attempted to focus on the countless shades of turquoise blue seen from 1,800-feet altitude.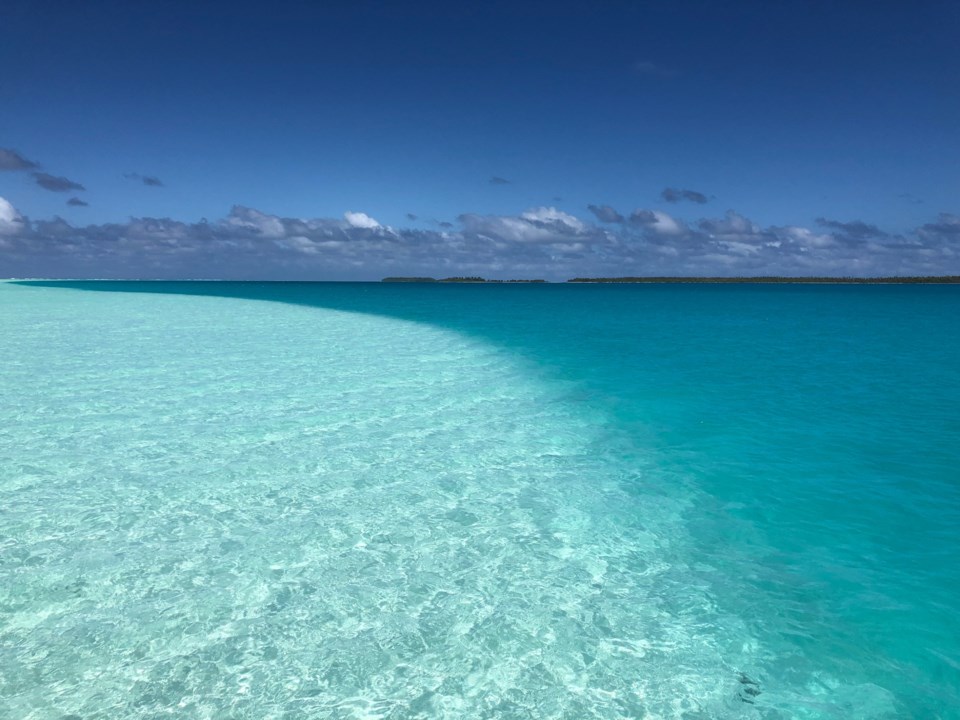 On arrival at The Brando's private airstrip, I was warmly greeted and given a 15-minute tour of the resort by electric golf cart and then brought to my private bungalow villa where my luggage had previously arrived and chilled champagne and macaroons prepared with island-made honey awaited.
Lush greenery, swaying coconut palms, tropical breezes, white-sand beaches and impossibly blue waters all vied for my immediate attention.
Luxury – island style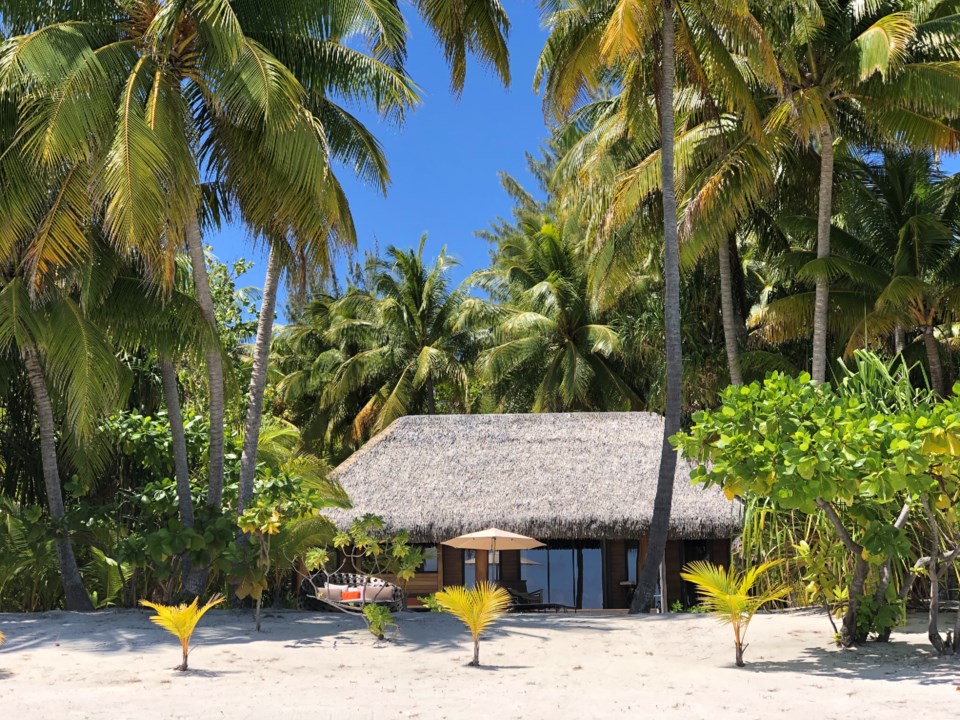 The Brando's 35 private bungalows are comprised of enormous one- and two-bedroom villas with one three-bedroom villa. Large picture windows provide intoxicating views of stunning blue waters. All villas contain spacious living rooms, bedrooms with luscious sheets, hide-a-way flat screen television, dressing rooms, massive bathrooms with rain showers and outdoor bathtubs set amid verdant greenery.
Beautifully decorated and furnished with natural palettes, the villas contain every conceivable amenity assuring complete comfort. Nespresso machine and teapot, check, fully stocked fridge including champagne, check, scrumptious baked goods delivered every afternoon, check, check and check.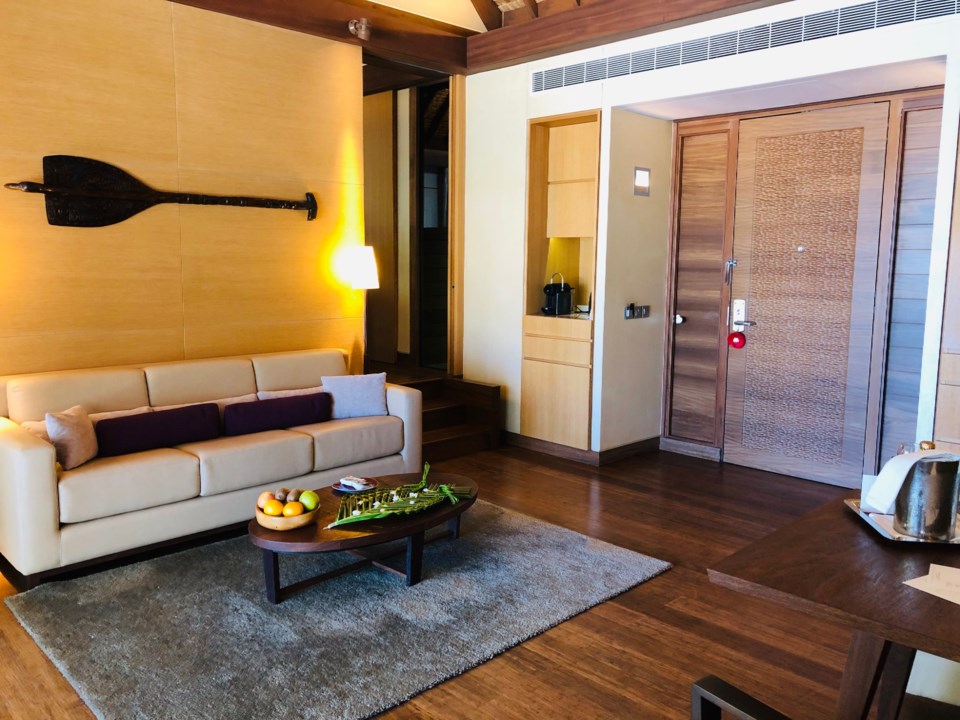 Villas also have WiFi and a separate large media room with an additional flat screen television, a work desk for those who must stay connected — though with the jaw-dropping views and all on offer at The Brando, working is nearly impossible. Though when former U.S. President Obama came to Tetiaroa for a month following his White House tenure, he somehow managed to write his memoirs.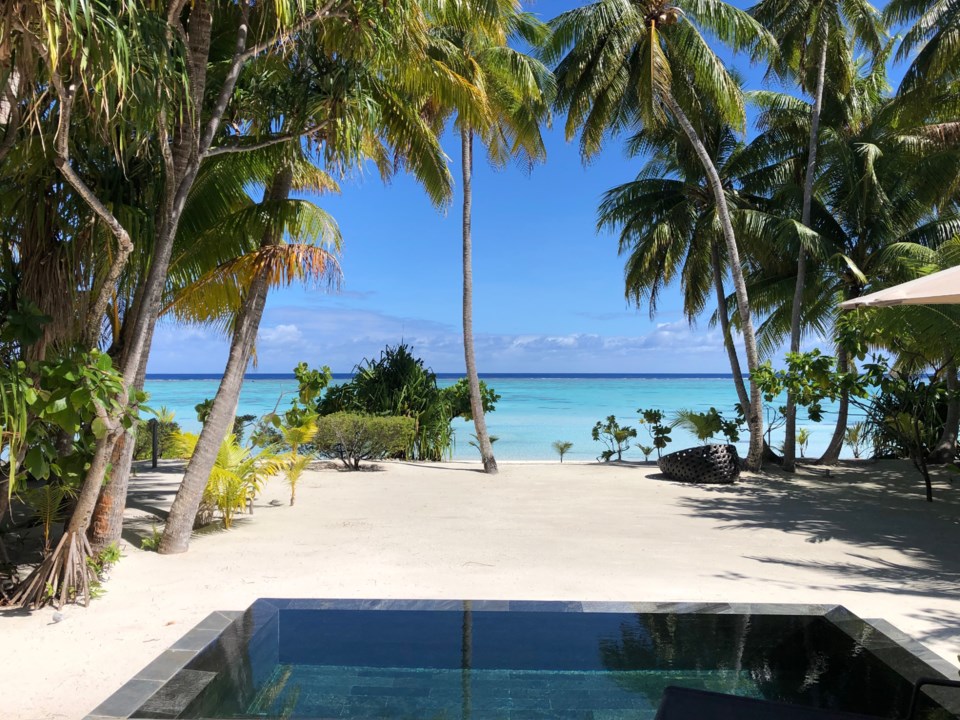 Each villa has an ocean facing plunge pool with loungers and a private deck giving private access to the white sand beach of my dreams. Due the way the villas are situated, never once did I see anyone on the beach near my villa. There is also a lovely outdoor ocean view dining area off the deck to enjoy and with 24-hour room service, mealtime or snack time is anytime.
Dining and drinking
Given the relatively small number of 130 maximum guests at The Brando, there is a wide variety of eating choices. In addition to 24-hour room service, the oceanfront Beachcomber Café serves western, Polynesian and Asian fare during breakfast, lunch and dinner. Fabulous fresh fish, hearty steaks, mouth-watering baked goods, house made ice cream and made-to-order pretty much whatever your heart desires.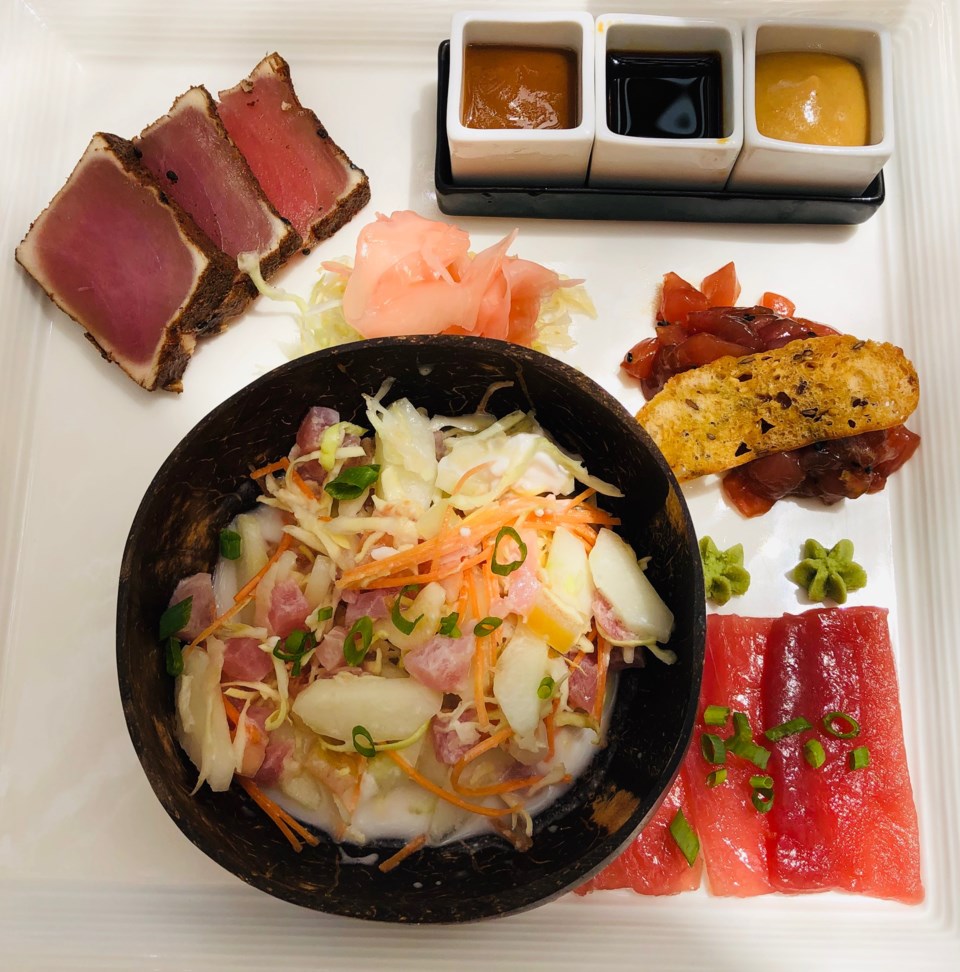 There are also two bars, the romantic Te Manu upstairs in the main pavilion and Bob's Bar at the beach named after Marlon's film set assistant. Lunch is also served at Bob's, but required that I take my eyes off the ocean long enough to look at the menu. After several intense efforts, I was successful.
Nami serves Japanese teppanyaki with the chef preparing dinner tableside. In this intimate setting with only eight guests at each of the two evening seatings, dinners are served with delicious sake pairings.
Chef Guy Martin of Paris' two-star Michelin Le Grand Véfour oversees the Brando's signature restaurant, Les Mutinés. This 20-seat gastronomic delight houses an ultramodern wine cellar in its overall structure shaped like an upside down sailboat. Multi-course tasting menus with fabulous wine pairings will leave you dreaming of Paris.
Keeping fit, flexible and relaxed
If you can tear yourself away from the enchanting blue Pacific, The Brando has a 24-hour fitness center housing state-of-the-art equipment with trainers available. There is also a tennis court and each villa comes with French Arcade cruiser bikes for getting around the island.
In addition to available kayaks, outrigger canoes and paddleboards available, there are also two water bikes. Strongly resembling Peloton spinning bikes attached to float boards, they are incredibly fun to tool around Tetiaroa's warm waters.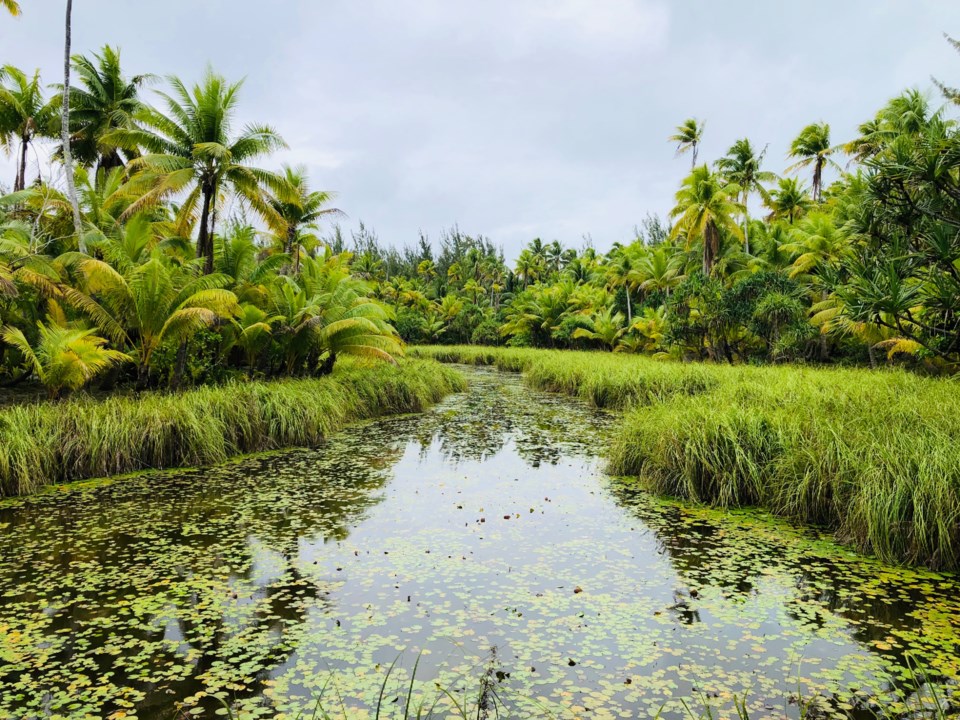 Walking into The Brando's Varua Spa is like stepping into a scene of Daniel Defoe's Robinson Crusoe novel. At the entrance is a large ethereal lotus blossom-filled pond. Suspension bridges carry guests above a plethora of exotic plants into one of several private treatment rooms constructed 20-feet above ground to look like birds' nests. I had a traditional Polynesian massage that rendered me thoroughly unsure of my first name.
Bird sanctuary, cultural and water activities
For ornithology fans, two of the nearby motus, Tahuna Iti and Tahuna Rahi, are tropical bird sanctuaries, home to 10 species of sea birds and four migrating birds. While on the bird tour led by expert naturalists, we encountered frigates, sooty, greater crested and white common terns, as well as brown noddys, red-footed boobys and even curlews hailing from Alaska.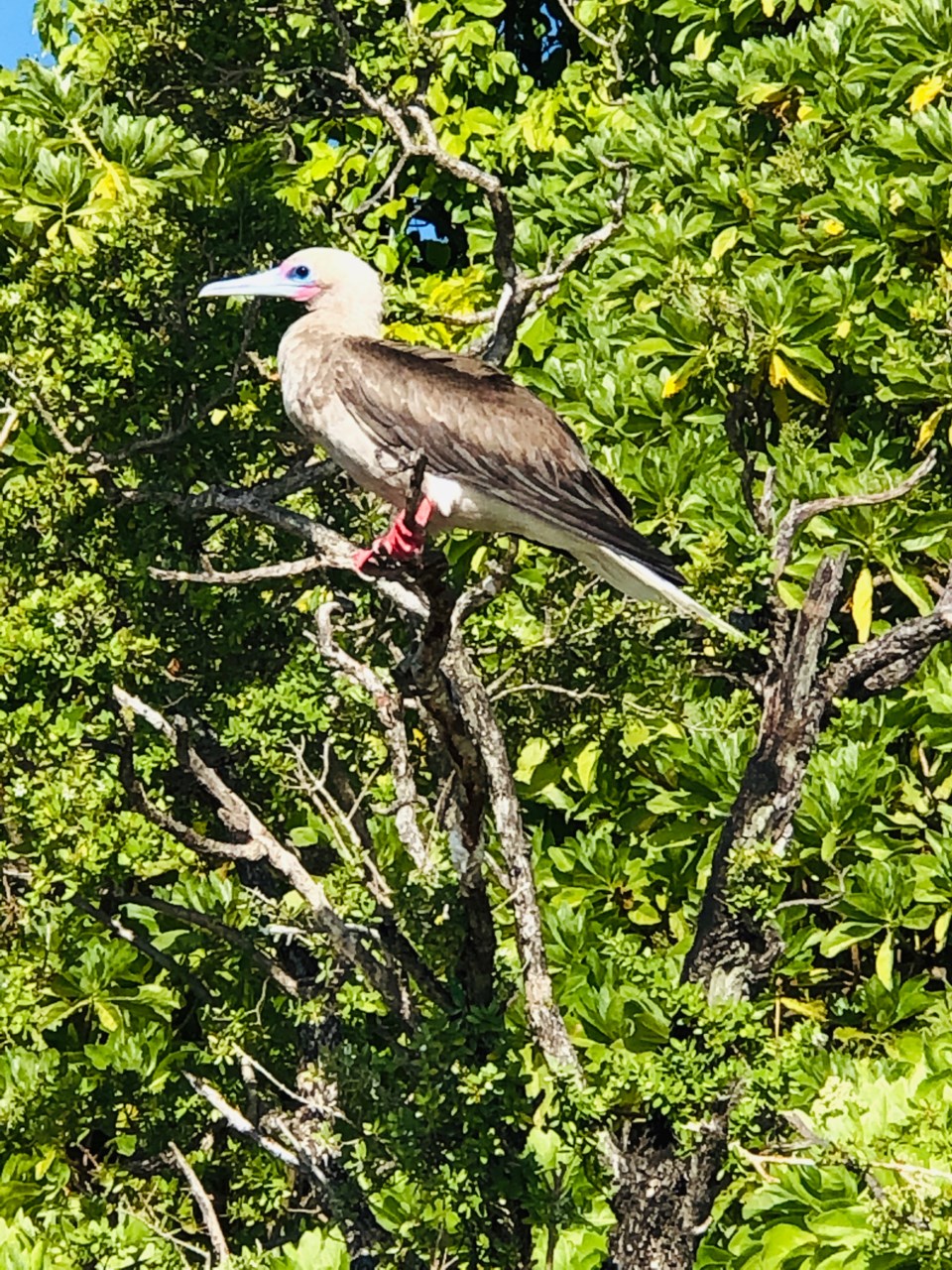 If birds don't float your boat, there are several cultural activities to partake, including ukulele lessons, weaving, Polynesian dance lessons and pareo painting. There are also discovery trails to explore and ancient temple remains to view.
For those desiring additional snorkeling beyond that in the incredibly blue lagoon, there is a two-hour Reef Quest Tour excursion. As this is a biodiversity sanctuary, there is plenty to see. On this excursion I marveled at the abundance of tropical fish, corals and black tip sharks. As there are plenty of schools of fish for sharks to dine on I had no worries of being their lunch.
Certified divers can also see larger fish such as dogtooth tuna, spotted eagle rays, white tip and gray sharks.
Eco-sustainable travel
Marlon Brando was committed to French Polynesia, to the protection of Tetiaroa and to the surrounding habitat. It was his long-term dream to create a carbon neutral property. The Brando took his sustainability dream and brought it to life.
Of the several excursions I took, most impressive was the "green tour" where guests see the "back of the house" and bear witness to The Brando's commitment to sustainability and carbon neutrality. The Brando invested heavily in SWAC — seawater air conditioning — a $12 million investment saving 90-percent of air-conditioning energy consumption costs.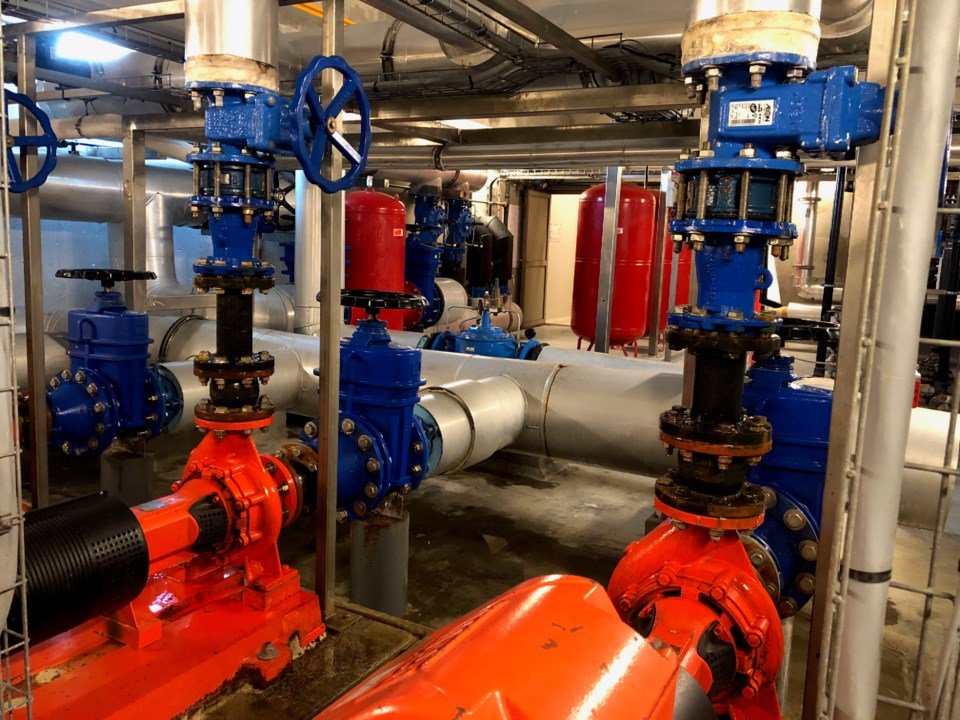 The Brando also has 4,600 solar panels ­— the largest field in French Polynesia and provides 100-percent of the property's energy needs ­— a recycling center that includes a mechanical composter and glass crusher, a sewage plant, reverse-osmosis desalination plant so large its internal filters are nearly 18-feet long. There's also a vegetable garden and 64 beehives producing more than 600-pounds of honey monthly.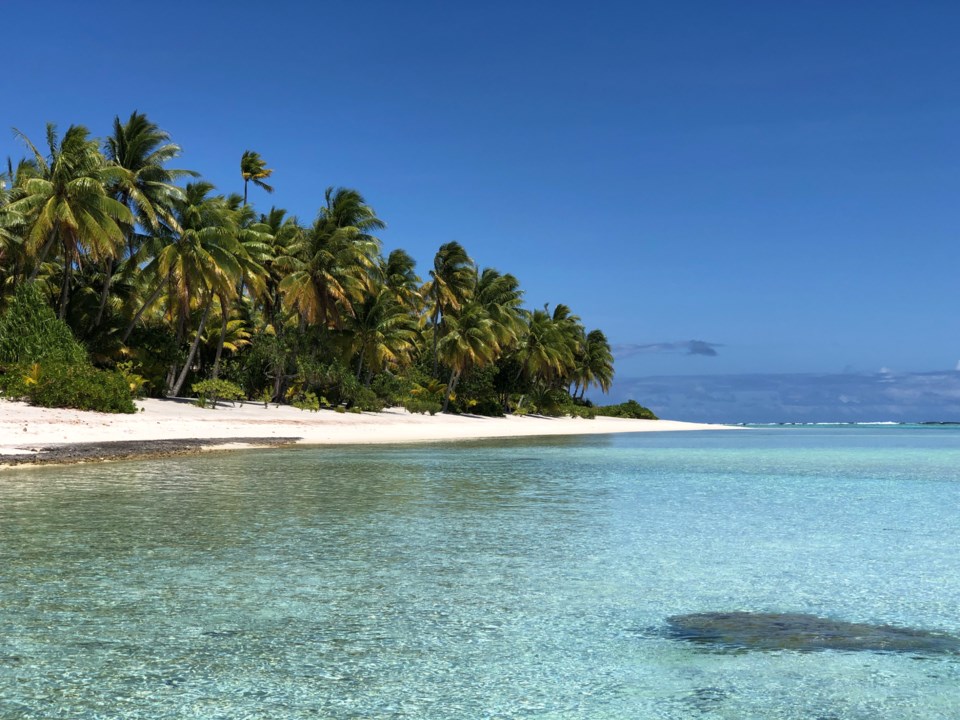 As I was packing to leave this pristine and perfect slice of heaven, three things became abundantly clear. First, immediately after I arrived, I fully grasped why Marlon so deeply loved Tetiaroa. Second, I was and remain in awe that his eco-sustainability vision materialized so seamlessly rendering me optimistic that this carbon neutral concept would and could be replicated elsewhere on even a larger scale to protect our planet's resources. Third, leaving Tetiaroa may have been the hardest thing I have ever done. thebrando.com
Julie L. Kessler is a journalist, attorney and legal columnist and the author of the award-winning travel memoir "Fifty-Fifty: The Clarity of Hindsight." She was a guest of The Brando, which did not review this article prior to publication. Ms. Kessler can be reached at Julie@VagabondLawyer.com.