What do you get when you cross a group of talented chefs with stars from the TV series RuPaul's Drag Race?
Sashay, Fillet!, of course.
Cornucopia Whistler is turning the heat up this year with a new signature event, during which the worlds of culinary arts and drag collide for this fun rendezvous Nov. 14. During the course of the evening, chef/drag performer pairs will work in tandem through a variety of challenges — both culinary and performance based — and be eliminated one-by-one until a winning pair emerges.
During the action, event-goers will be encouraged to visit the five delicious canapé stations and sample wine, beer and spirits in-between all of the action that will unfold on the main catwalk stage in the centre of the room.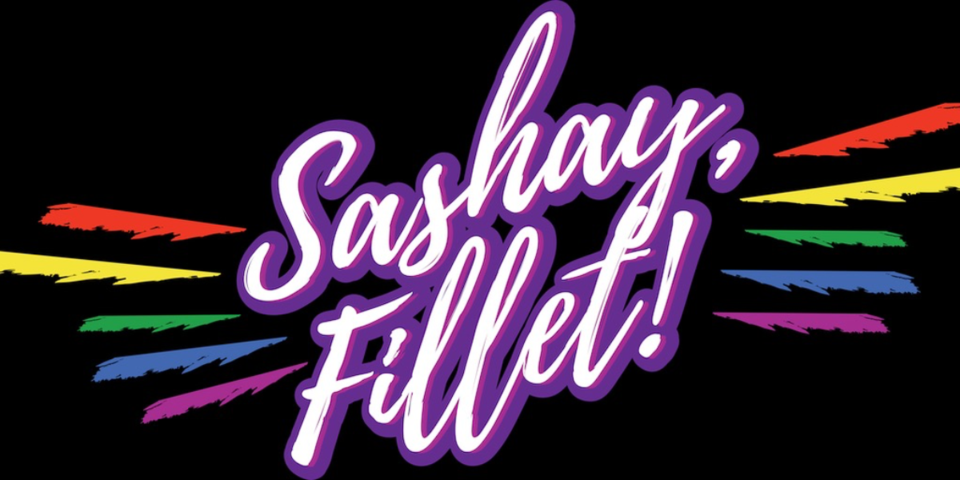 The emcee for the evening is the glamorous Jaidynn DioreFierce, who alongside sassy head judge Laila McQueen,are known for their performances in RuPaul's Drag Race. 
The competitor duos include:
Chef Dawn Doucette (Douce Diner,Vancouver) with Kendall Gender. 
ChefShelley Robinson(UBC Okanagan) with Ivy League.
Chef Neal Harkins(Centerplate, Whistler) with Eddi Licious. 
Chef Luis Valenzuela(Carmen, Toronto) with Mina Mercury.
Chef Daniel Mongeon(Howe Sound Brewing, Squamish) with Gia Metric.
Sashay Fillet is produced in partnership with BlueShore Financialand Eat North,an online platform and culinary event company that aims to tell stories of the Canadian food scene.
But, of course, this being a food and drink festival there's a lot more going on at Cornucopia than drag. And with the local and regional restaurant community stepping up to the plate, there's a menu for every taste and budget. 
"Each year, we look forward to highlighting the creativity and diversity B.C.'s chefs and restaurants are renowned for," festival producer Sue Eckersley said in a news release. "What is really exciting this year, is the addition of events showcasing B.C. and Canada's Indigenous roots, as well as ecological impacts through food. From winery dinners to seminars, interactive demonstrations and tastings, Cornucopia is your opportunity to explore some of the best of food and drink this country offers."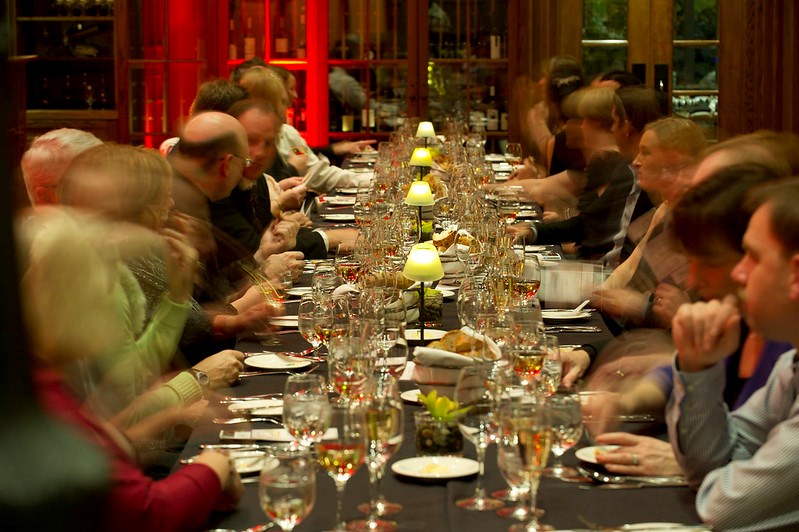 New to the schedule and festival is the Squamish Lil'wat Cultural Centre's Spo7ez Table Luncheon taking place Saturday, Nov. 9. On Thursday, Nov. 14, the Raven Room located in Whistler Village will present A Fall Feast & Craft Cocktails, a four-course dinner showcasing Pacific Northwest ingredients alongside the Raven Room's renowned hand-crafted cocktails — a vegan dinner option is also available.
Returning restaurateurs showcasing some of their finest creations alongside B.C.'s signature wineries and spirits include:
Fairmont Chateau Whistler returns with its signature, sell-out event Bubbles & Brunch, along with a series of wine dinners that run throughout the festival's 11 days.
Four Seasons Resort Whistler's SIDECUT culinary team will once again welcome members from its Vancouver and San Francisco properties to nourish resort guests. The first weekend sees the Vancouver Four Seasons team travel up the Sea to Sky highway for The Corridor with YEW + SIDECUT. Heading into the second weekend, "A Dinner with America's Best Baker," also known as Four Seasons Hotel Silicon Valley executive pastry chef Eric Keppler, joins SIDECUT executive chef Eren Guryel to showcase their expertise.
Araxi restaurant and bar returns with its annual sell-out event, Big Guns winemaker dinner, Pair Excellence. The restaurant's very popular Intimate Winery Dinner series is also available. but don't delay because these events feature the creations of one of Canada's leading chefs, James Walt, alongside some of B.C.'s finest wines. Araxi sister restaurant, Il Caminetto, also returns to the dinner schedule with exciting pairings from Oregon and B.C. wineries, as well as last year's hit Il Salotto cocktail paired dinner.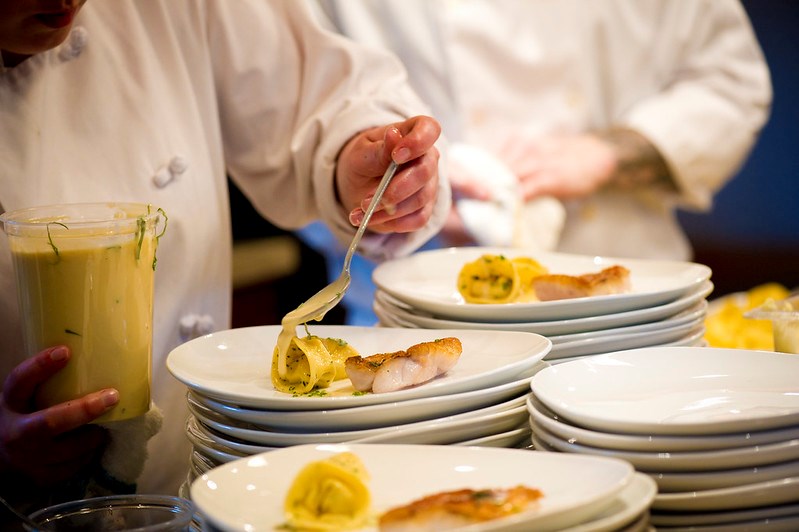 Quattro at Whistler`s multi-course dinner will feature Chianti region wines Rocca delle Macie with the creations of chef Jeremie Trottier. The highly popular Savour at the Westin at the Westin Resort & Spa, Whistler, returns for its fifth year. Live music, the coveted poutine bar, local craft beer, wine and cocktails are just a few highlights guests can indulge in prior to making the way over to Crush Grand Tasting. 
For those staying in the Upper Village, Legs Diamond is hosting a series of Seasonal West Coast Wine and Cuisine dinners. Last, but certainly not least, Aura restaurant at Creekside's Nita Lake Lodge is hosting a Signature Gin Pairing Dinner featuring Four Pillars Gin and Brockmans Gin.
Cornucopia runs from Nov. 7 to 17. For detailed schedule information visit whistlercornucopia.com.
@sthomas10