The day the Vancouver Canucks drafted Quinn Hughes seventh overall, I was enjoying Detroit's tourist attractions. As always with a Canucks' pick, it was time to engage in some sober (well, mostly sober) soul-searching.
I realized that this star University of Michigan defenceman has made sacrifices to further his hockey career. And when the time comes, another sacrifice will be leaving the Detroit area.
Hughes announced in late July that he'd return for one more season in a Wolverines uniform in nearby Ann Arbor.
"My focus is just going back to Michigan and getting stronger, continuing to develop my game, and hopefully winning some hockey games at Michigan," he told reporters at the World Junior Showcase in Kamloops.
A likely story! I bet Hughes really just wanted to play tourist in the revitalized Motor City.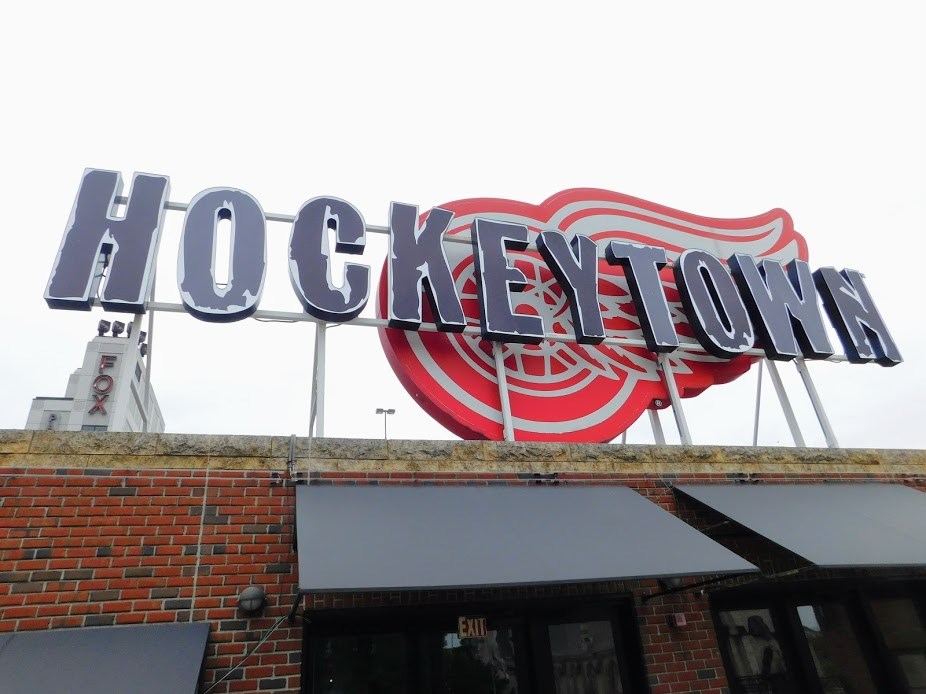 Now hear me out, proud Vancouverites, before you start raving about our world-class sushi, Stanley Park, and how you can golf, ski and say hi to bears on the same day. Hughes will get his fill later.
Nowadays, Detroit is nicer than you'd think based on RoboCop and 8 Mile. That's just as well, because battling cyborgs and gangsta rappers is no longer an acceptable way to toughen up teenage hockey players.
I had my doubts when I got a cab at the Detroit airport with a pair of handcuffs printed on the window, advertising a firm called LegalResponse.com. Yet as I toured Michigan's largest city unscathed, my sense of what Czech forward Filip Zadina (drafted sixth overall by the Detroit Red Wings) will gain and Hughes must leave behind only grew more profound.
Born in Orlando, Hughes surely has a natural affinity for great theme parks. It's tough to top the double whammy of the Henry Ford Museum of American Innovation and the neighbouring Greenfield Village. Founded by the legendary American auto mogul who created the Model T, they comprise a U.S. history theme park, with 26 million artifacts spread over 250 acres.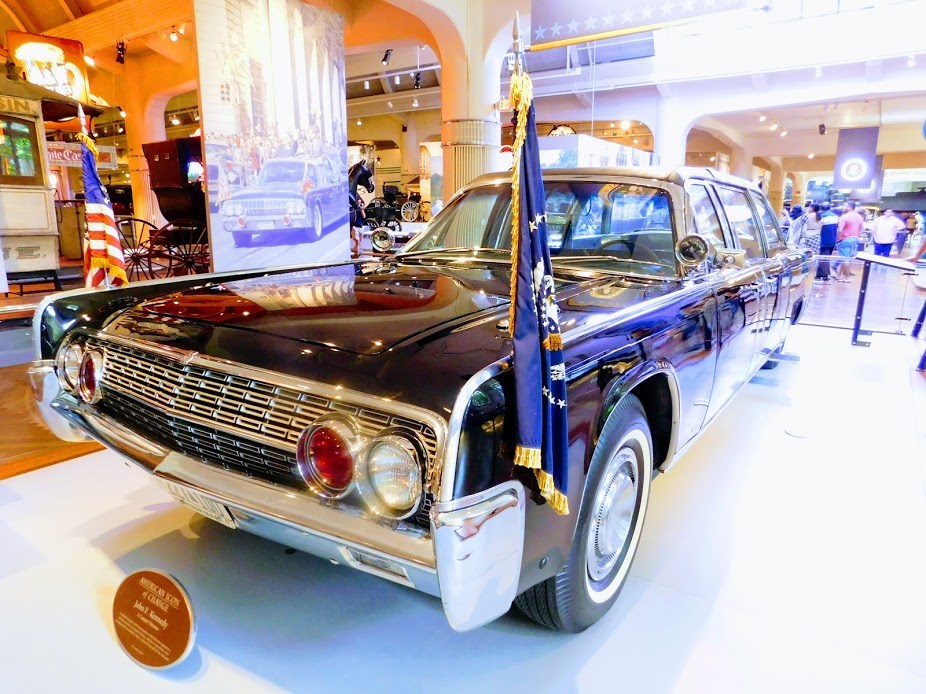 Will Hughes become the most deadly blueline ace the Canucks have had since, uh, er, Paul Reinhart? The Henry Ford contains a shocking amount of memorabilia from assassination attempts on American presidents. That includes the rocking chair in which Abraham Lincoln was shot at the Ford Theater in Washington, D.C. on April 14, 1865 and the black 1961 Lincoln Continental convertible in which John F. Kennedy was killed on Dallas on November 22, 1963.
Fortunately, there are more positive examples of what this 523,000-square-foot museum calls "America's legacy of ingenuity and can-do spirit" for the high-flying Hughes, a 2018 IIHF World Championship bronze medalist, to take his cue from.
I sat inside the simulated plane cabins of a 1928 Ford Tri-Motor and 1939 Douglas DC-3, feeling the difference in seating and noise levels. I was amused to discover that Ellen Church, who became the first stewardess in 1930, was required to make sure that Boeing Air Transport passengers didn't open the exit door instead of the bathroom door on the Chicago-San Francisco route.
And I loved the mock-up of a messy 1987 teenage bedroom, featuring a boombox, Martin Cruz Smith's novel Gorky Park, a Depeche Mode poster, and an Apple IIc with a small monochrome monitor. (Oh, Quinn, you missed out by being born in 1999.)
In Greenfield Village, a living history museum dedicated to the best of Americana, young people in period costume played badminton outside the Heinz House as a horse-drawn buggy passed by. The Heinz House celebrates (you guessed it) the pioneering ketchup-maker, whose firm debuted in 1854 in Sharpsburg, Pennyslvania — with horseradish. After checking out the vintage pickle jars and apple butter containers, I grew thoughtful. Perhaps Hughes could jack up his workouts with the 1939 Heinz corporate convention song, "Oh Heinz men! On step by step/ Hey, Heinz men, let's show some pep!"
Awash in bucolic greenery, Greenfield Village also features a recreation of the Menlo Park, New Jersey laboratory where Thomas Edison invented the light bulb and the phonograph, a 1913 carousel playing "Take Me Out to the Ball Game," a steam train that circles the area, and much more.
With cultural amenities like these, it's hard to believe Detroit declared bankruptcy in 2013. Now, when Hughes signs his rookie deal with the Canucks, he'll be able to afford a house in Vancouver. But beforehand, he ought to visit the original Motown studio for musical inspiration, just in case he's ever asked to fill in for Canucks anthem singer Mark Donnelly.
Launched by recording impresario Berry Gordy in 1959 in a humble house on West Grand Boulevard, Motown reputedly has spawned more U.S. chart-toppers than Elvis Presley, the Beatles, the Rolling Stones and the Beach Boys combined. What a winning setting for a 2017 Under-18 World Championship gold medalist like Hughes!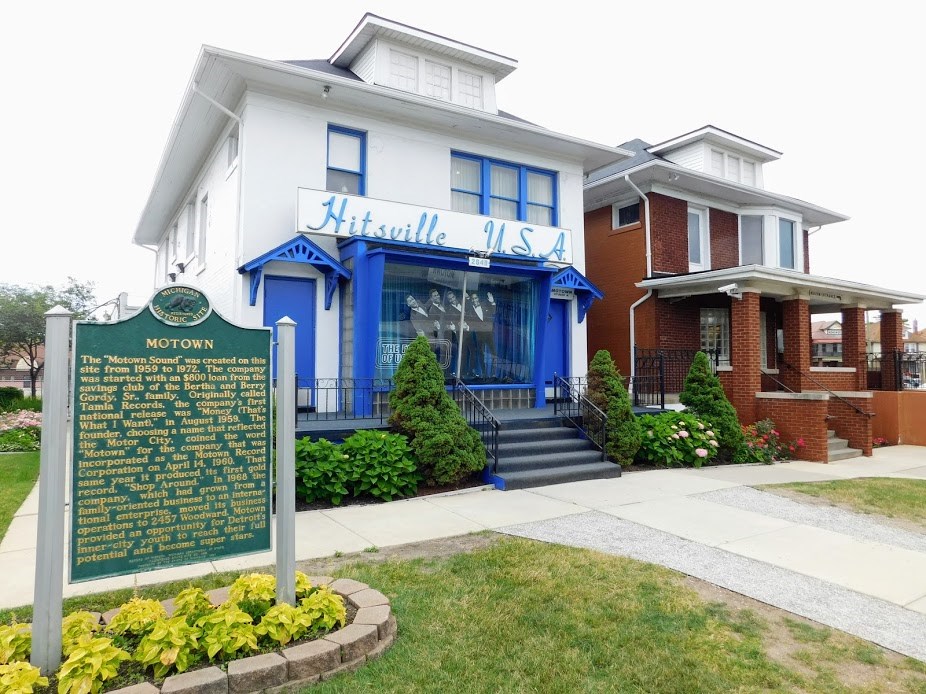 On my guided tour, I viewed artifacts from a black-and-white, 1962 photo of the teenaged Supremes with Marvin Gaye and Martha and the Vandellas to the black fedora and glitzy glove that Michael Jackson donated to this Michigan historical site in 1988 — along with a $125,000 cheque. (The museum also paid tribute to Aretha Franklin after her August 16 passing by playing her music for three days and providing a guestbook for condolences.)
The studio's candy dispenser, cigarette machine and switchboard remain untouched since Motown's 1972 relocation to Los Angeles. Obviously, Quinn needs to shirk cigarettes, but like me, he likely couldn't resist a group chorus of "My Girl" in the studio where the Temptations recorded it. Paul McCartney, Andrew Lloyd Webber and Lady Gaga have all played the 1877 Steinway piano.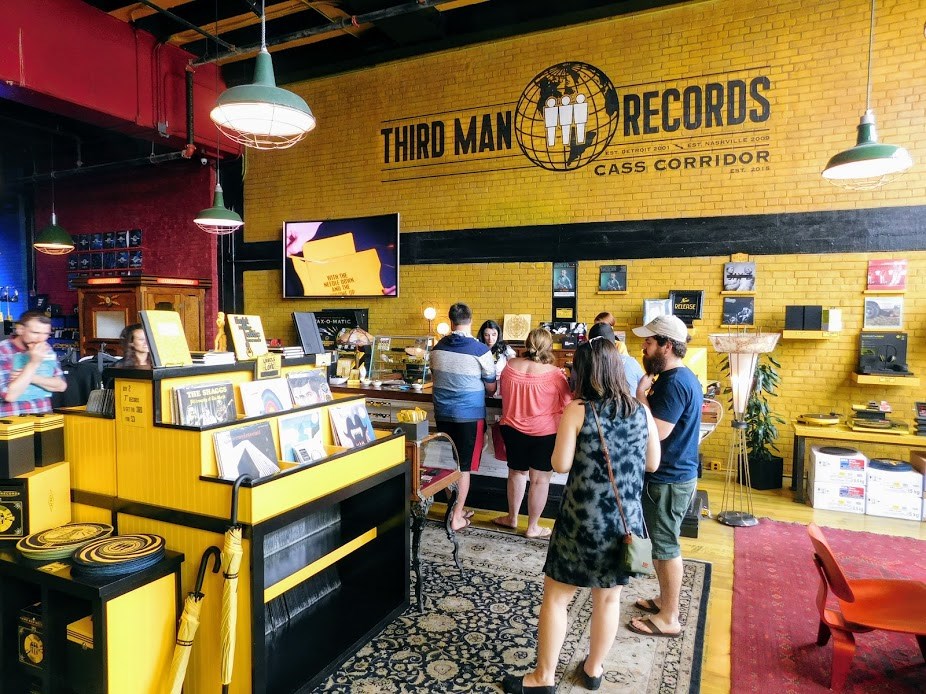 Visiting Third Man Records also seems in tune with the freewheeling hockey style of this 2018 All-Big Ten Freshman Team all-star. White Stripes frontman Jack White launched his independent record label in 2001, and between 2,000 and 4,000 records are pressed daily here. You can view the manufacturing process, attend a live-to-acetate concert recording with Iggy Pop or the Melvins, or shop for vinyl albums and souvenir T-shirts while enjoying free coffee.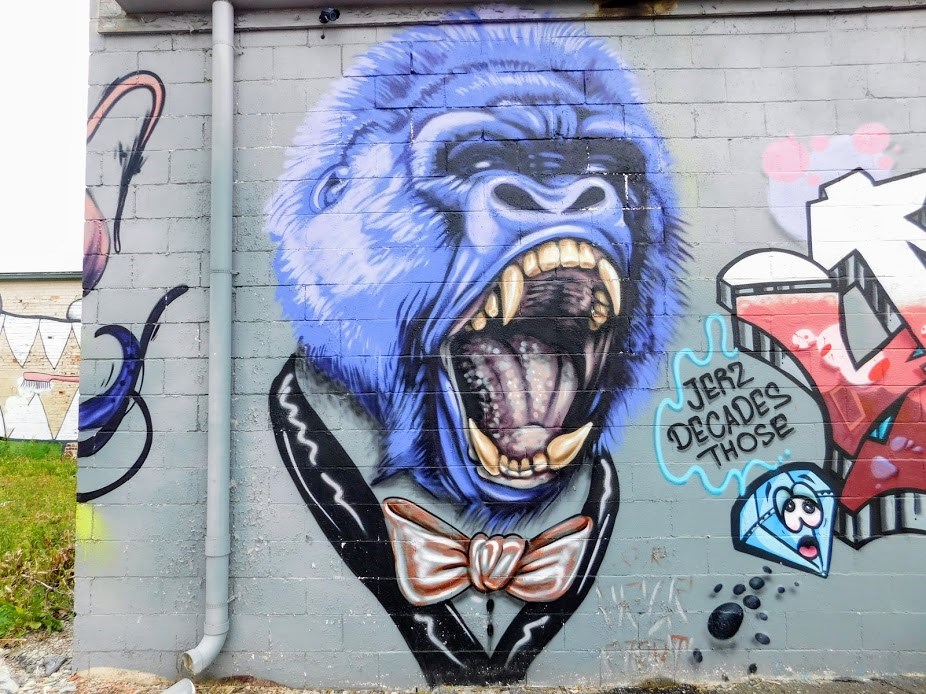 For aficionados of biking and craft beer, Motor City Brew Tours departs from the parking lot right across West Canfield Street. (Man, this 1999-born thing must be tough on Quinn.) I checked out Robert Sestok's abstract steel sculptures, with names like Dream Machine and Triosphere, and surreal murals by other local artists in the Grand River Artistic Corridor, ranging from a gaping gorilla to a woman with a crow on her head. Then the group biked back to Traffic Jam & Snug, Michigan's first brewpub, to sip craft beers like the in-house Peanut Butter Cup Porter and Atwater Beer's Dirty Blonde Ale.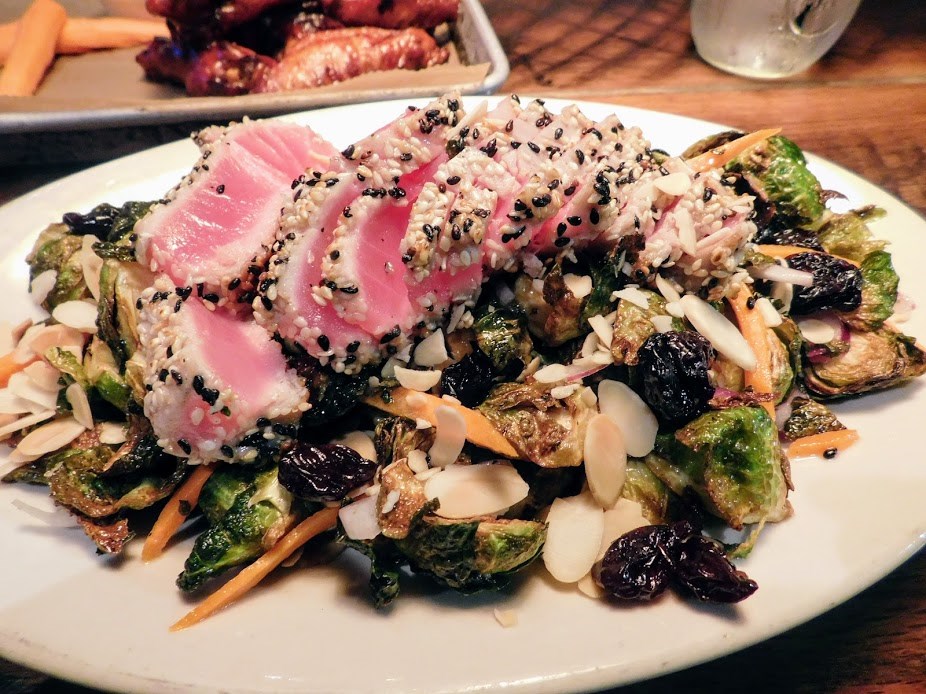 Hughes might not be old enough to drink at the Rusted Crow, but the 2016-founded, brickwalled gastropub facing Grand Circus Park does offer healthy dishes like my flash-fried Brussels sprouts salad with almonds, dried Michigan cherries, shredded carrots and ahi tuna. As the 5-10, 170-pound rearguard strives to bulk up, this is probably a smarter alternative than American Coney Island hot dogs with chili fries and cheese, a downtown Motor City staple for more than 100 years.
More hockey-themed food awaits at the Hockeytown Cafe on central Woodward Avenue, where a Red Wings-themed motorcycle and monster platters of nachos greet diners. Retired Hall of Fame defenceman Chris Chelios operates Cheli's Chili Bar within eyeshot of Comerica Park, home of the Detroit Tigers.
Detroit is the only North American city with four major pro sports teams downtown (alas, Vancouver's unlikely to even get the Grizzlies back before Quinn arrives). Naturally, I took a tour of Little Caesars Palace, the Wings' new home. The spectacular 19,915-capacity arena was named Sports Facility of the Year at May's Sports Business Awards in New York. Year-round, the way it celebrates Detroit's rich sports heritage is impressive.
On the capacious Via concourse, I gaped at the restored sign from the old Olympia arena (1927-87) and a 770-pound metal sculpture of the Wings logo made out of Chevy parts. Detroit's original 11 Stanley Cup banners hang inside the underground practice rink.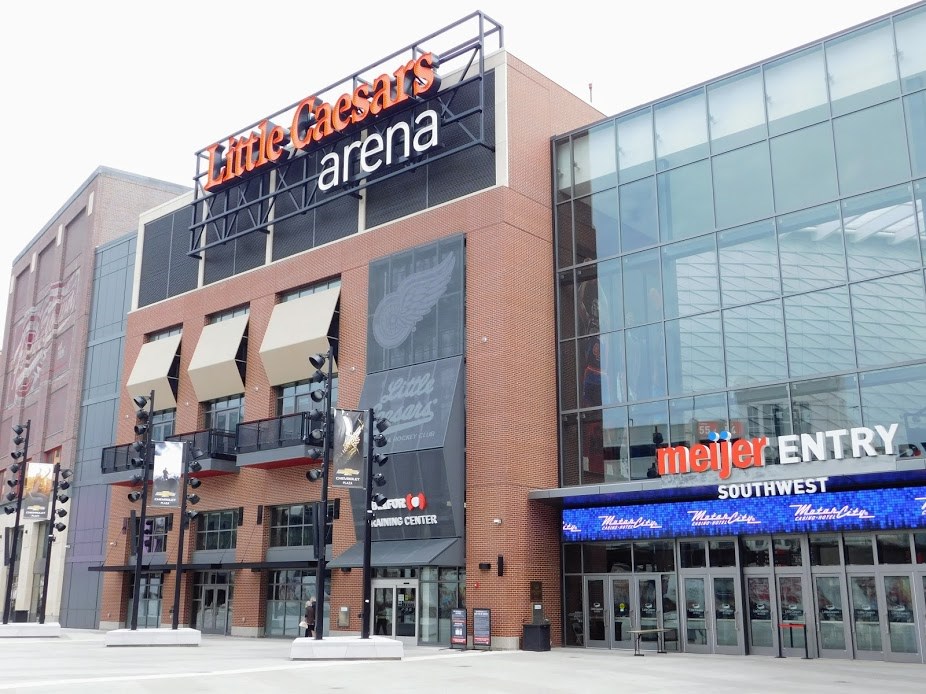 Little Caesars Arena also incorporates technology so new it makes Quinn seem old. Covering 43,000 square feet beneath the ceiling, the world's largest SkyDeck — a tension wire grid that provides a continuous catwalk for arena workers — delivers amazing LED light shows. In the gift shop, you can buy Ted Lindsay and Gordie Howe T-shirts and Lego figures of Gustav Nyqvist and Frans Nielsen. (Not you, Quinn. You're a Canuck now.)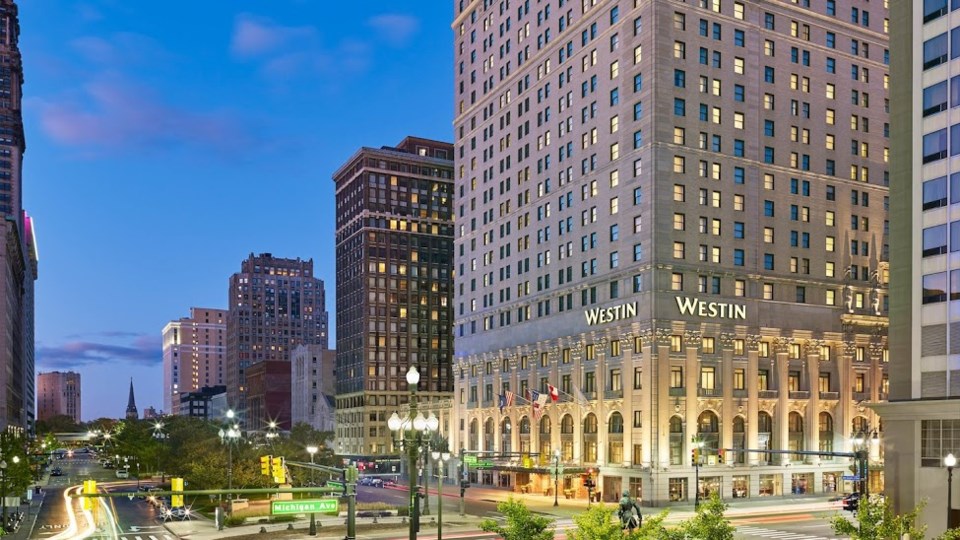 At least Hughes might get to enjoy the luxurious Westin Book Cadillac Detroit Hotel when he visits with the Canucks. The Neo-Renaissance, 31-floor skyscraper was built in 1924 and re-opened in 2008 after sitting derelict for 20 years. Amenities range from arugula salad and spring rolls in the club-level lounge to the heated indoor pool and well-equipped fitness centre.
Clearly, the young man who filled the net with five goals and 29 assists last season for the University of Michigan has a lot of Detroit tourism to do before he can fill the hole in the hearts of Canucks fans after Trevor Linden's departure.
Lucas Aykroyd travelled to Detroit as a guest of Visit Detroit, Marriott, American Airlines, and Brand USA, none of which read or approved this article in advance.