"I need some Disneyland shoes."
The clerk helping me at my favourite Vancouver shoe store looked just a little puzzled at my remark.
"Disneyland shoes?"
"Yes, I explained, "I'm going to Disneyland with my 10-year-old grandson and need to try and keep up for at least 10 to 12 hours."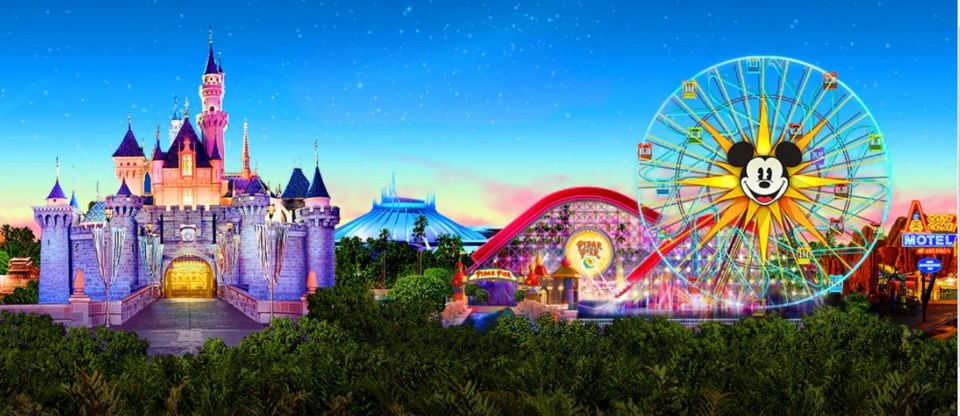 Comfortable shoes are absolutely vital for all ages when planning a visit to any Disney park because walking and waiting in line are integral parts of your day. And, plan I did. I researched both Disneyland and California Adventure Park in detail, asked friends for advice, read "mommy" and "daddy" blogs, watched YouTube videos and poured over maps because our plan was to tackle both parks in one day.
And while I knew my son and grandson would have no problem lasting from opening until the fireworks at closing (8 a.m. to 11 p.m.) I had serious doubts that I would. As it happened, I lasted 10 hours and then left them to carry on, while I went back to our hotel for a well-deserved glass of wine and some quiet time.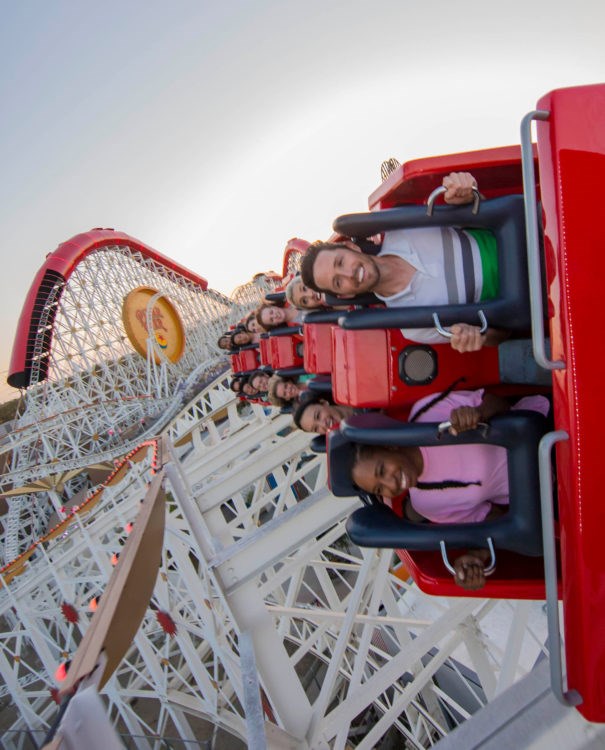 A recent survey shows that one in five grandparents has enjoyed a trip to Disney with the grandkids — that's a lot of grandparents. Here are a few of the tips I came up with for grandparents after our recent visit.
The right shoes
I can't reiterate this enough. Plastic sandals, flip-flops, heels and slippers just won't cut it, though I did see people hobbling around in all of these. Think comfort, comfort, comfort.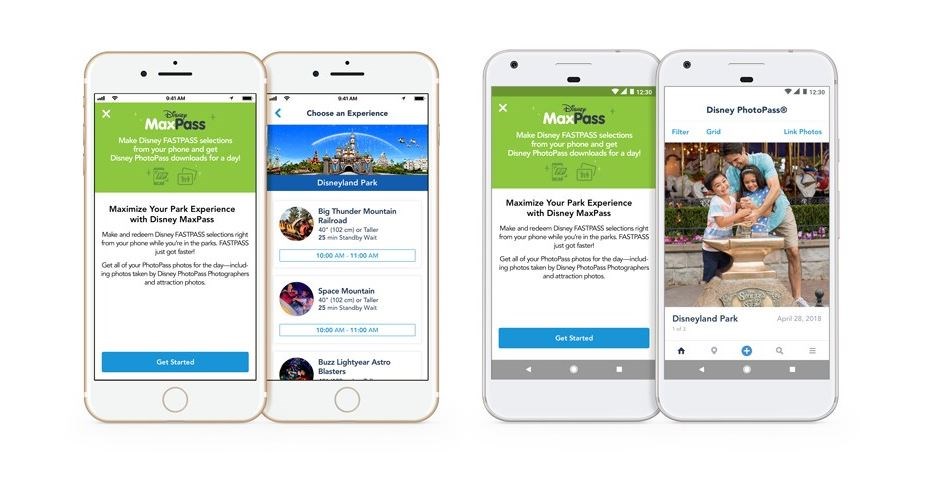 After the right shoes, this pass is the next most important item you'll need, especially if you're attempting both parks in one day. For only $15 per person, the MaxPass allows you to save time in line at popular attractions and entertainment by making Disney FASTPASS selections on your mobile device using the Disneyland app while you're in the parks. Guests with Park Hopper Tickets, which we had, can even make selections for attractions and entertainment in the other theme park. We were at the park for opening so we saved our FASTPASSes for later in the day when it got really busy.  
As well, with the pass you can capture all of your memories with unlimited Disney PhotoPass photo downloads for the day. Download and share photos from select dining locations, attractions, character greetings, Disney PhotoPass photographers and Magic Shots.
The weather
Be prepared for everything — and consider global warming. I read the average temperatures for Anaheim at the end of October were between 23 and 25-C, but on the day we visited it was 35-C (95-F) so sunscreen was an absolute must. We also rode the Grizzly River Run ride, which guarantees you'll be absolutely drenched with water, twice because it was so hot that day.
Water
The planners at Disneyland and California Adventure Park know what they're doing and have installed filtered water stations all over the park, even along the lineup of some of the rides. So, make sure to take some full water bottles (no glass) and fill them up during the day to stay hydrated — and save money.
Food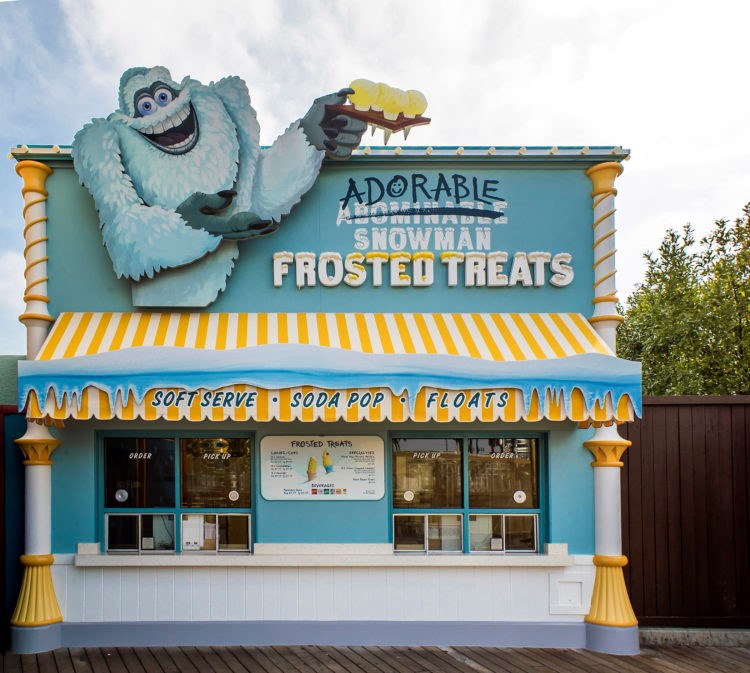 I was surprised to discover that Disney allows guests to bring in snacks, which was a lifesaver, not only while waiting in line, but also on the wallet. With the exception of glass containers, guests can bring in everything from sandwiches to cheese sticks to fruit to chips and candy. Of course, the world is your oyster when it comes to buying snacks and meals at Disneyland and in California Adventure Park.
We brought some snacks, but also had to try the famous pineapple Dole Whip from the Tiki Juice Bar, hamburgers from Smokejumper's Grill and enough sugar to keep us buzzing as we speed walked from ride to ride.
You can seriously buy pretty much anything you want to eat at Disney, including the famous Blue Milk from Olga's Cantina at Star Wars Galaxy's Edge, Jack-Jack Cookie Num Nums from Pixar Pier and CrazyShakes from Black Tap. Character dining is also a popular option.
Lockers
Renting a locker allows you to store heavy or bulky objects, such as sunscreen, jackets or backpacks. I regret not renting one and instead I spent the day dragging along a cross-body bag that was way too heavy. It wasn't too bad at the start, but after about six hours in the sun I would have happily heaved it into the waters of the Pirates of the Caribbean if it wasn't for the fact I had my wallet, sunscreen and snacks in it.
Mobility scooters
I saw many grandparents using these scooters, which are available to rent near the entrance. And after 10 hours of walking and standing, I was tempted to hitch a ride.
This is a tough one, but once you arrive don't overthink your day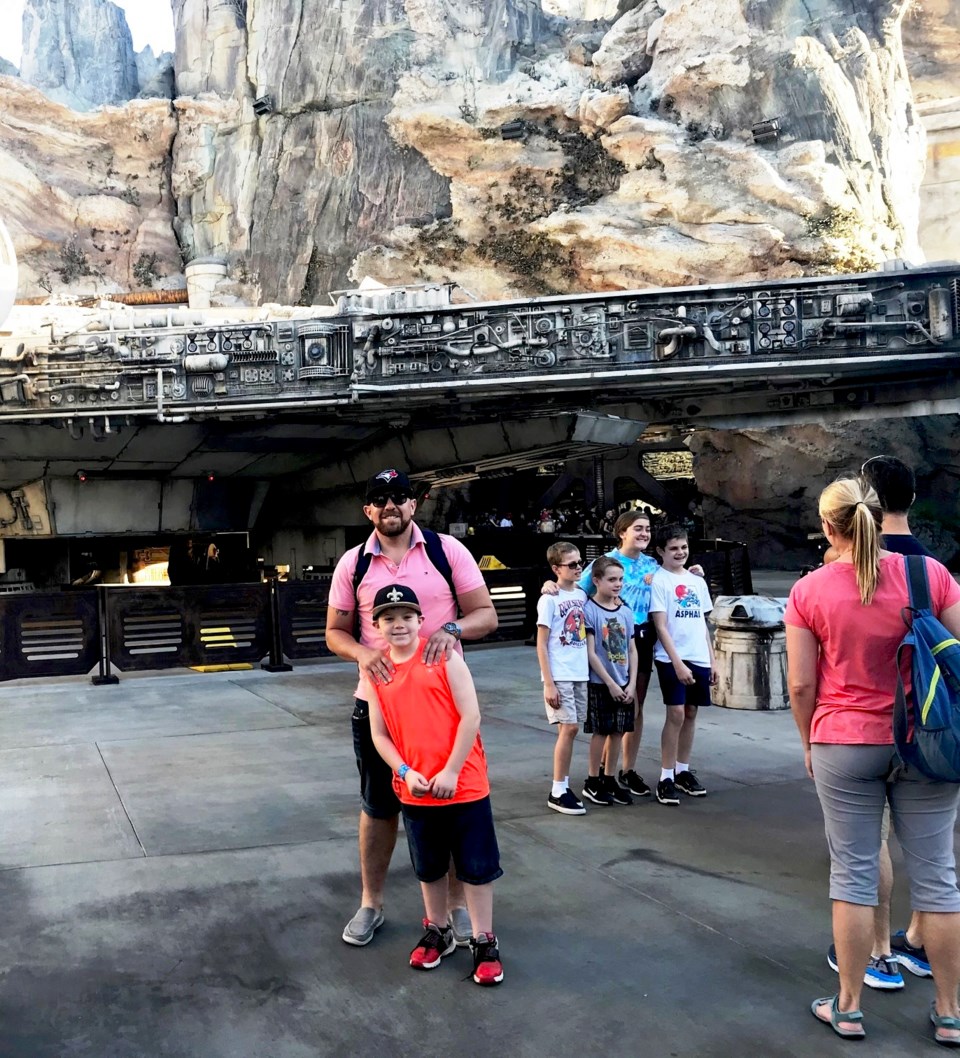 I did so much planning in an attempt to plan the best day ever, I almost forgot to just go with it and have fun. You can only do as many rides and attractions as you can logically fit in, so just enjoy this time with family.
Visit during a holiday or special event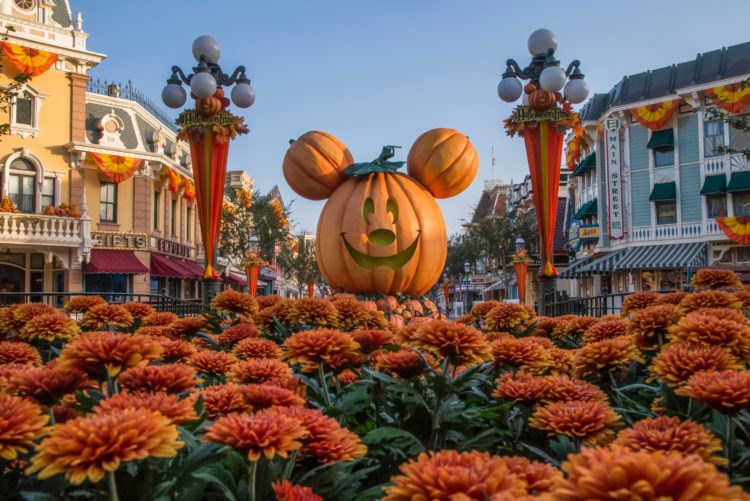 Nobody knows how to celebrate a holiday like Disney and our trip fell into its Halloween theme and all of its ghoulish best. Here are some events to consider if you're planning a trip in 2020.
Lunar New Year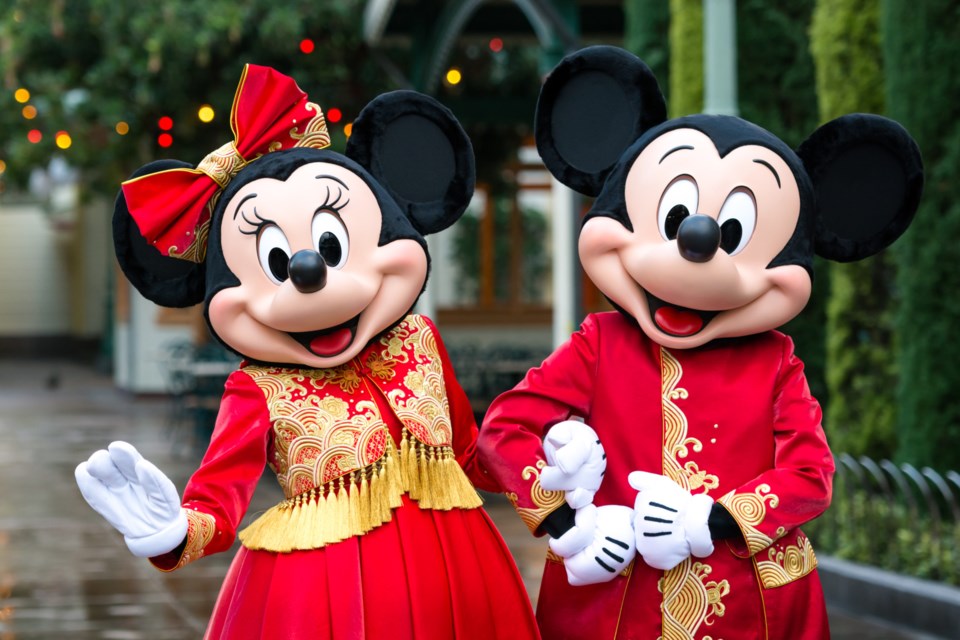 Disneyland Resort celebrates Lunar New Year at Disney California Adventure Park, now through Feb. 9. During this multicultural celebration, guests will enjoy exciting live entertainment and musical performances, including Mulan's Lunar New Year Procession and the return of the heartwarming Hurry Home — Lunar New Year Celebration prior to the World of Color nighttime spectacular.
Disney after Dark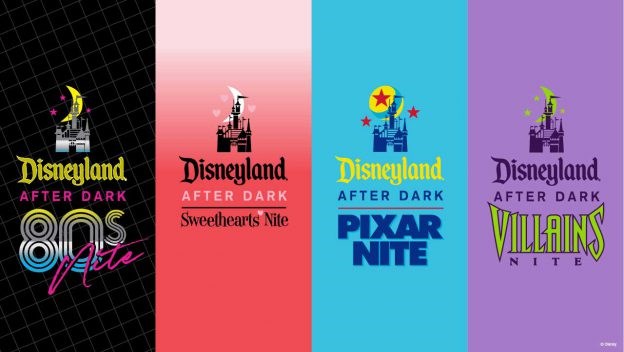 There are four Disney After Dark events scheduled for 2020, including '80s Night in January, Sweetheart's Night in February, PIXAR Night in March and Villains Night in April.
Star Destroyer in Star Wars: Rise of the Resistance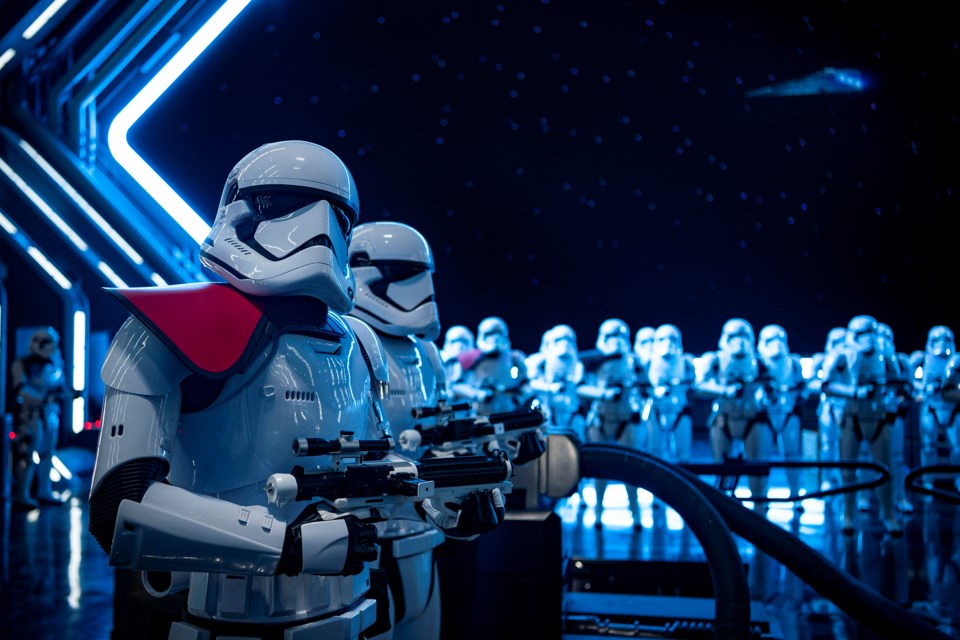 First Order Stormtroopers patrol the hangar bay of a Star Destroyer in Star Wars: Rise of the Resistance, the ground-breaking, new attraction now open inside Star Wars: Galaxy's Edge at Disneyland Park. Guests enter the hangar bay after their ship is caught in the Star Destroyer's tractor beam in this thrilling new Disney experience.
Magic Happens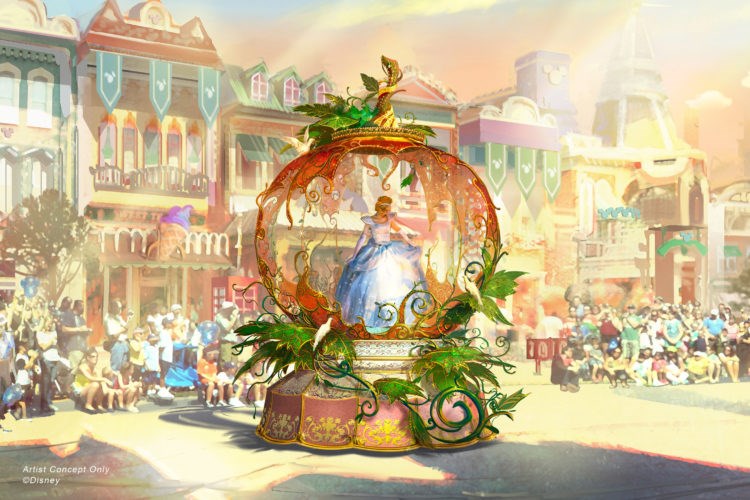 Set to debut Feb. 28, the new Magic Happens parade will come to life with an energetic musical score and a new song co-composed by singer-songwriter Todrick Hall.
This new daytime spectacular will feature stunning floats, beautiful costumes and beloved Disney characters, including Cinderella inside a grand pumpkin, just as it magically transforms into a glistening carriage to whisk her off to the ball.
Disney California Adventure Food & Wine Festival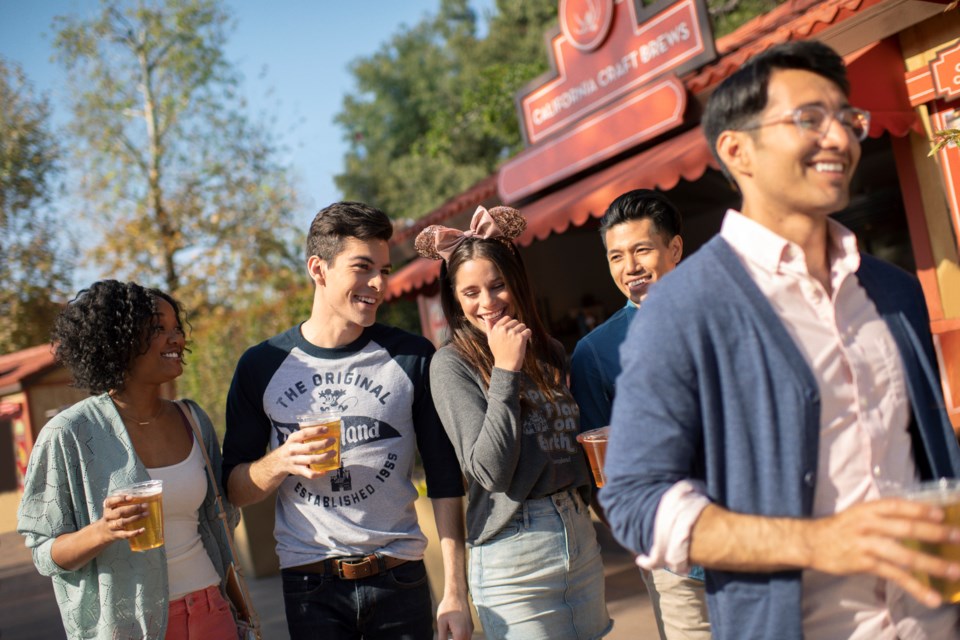 This popular festival, which runs from Feb. 28 through April 21, features more than a dozen mouth-watering marketplaces serving tasty dishes, specialty wines and craft beers. Complementing the delicious event are live entertainment and cooking seminars and demonstrations with a uniquely Disney twist perfectly crafted for foodies.
Junior Chef experience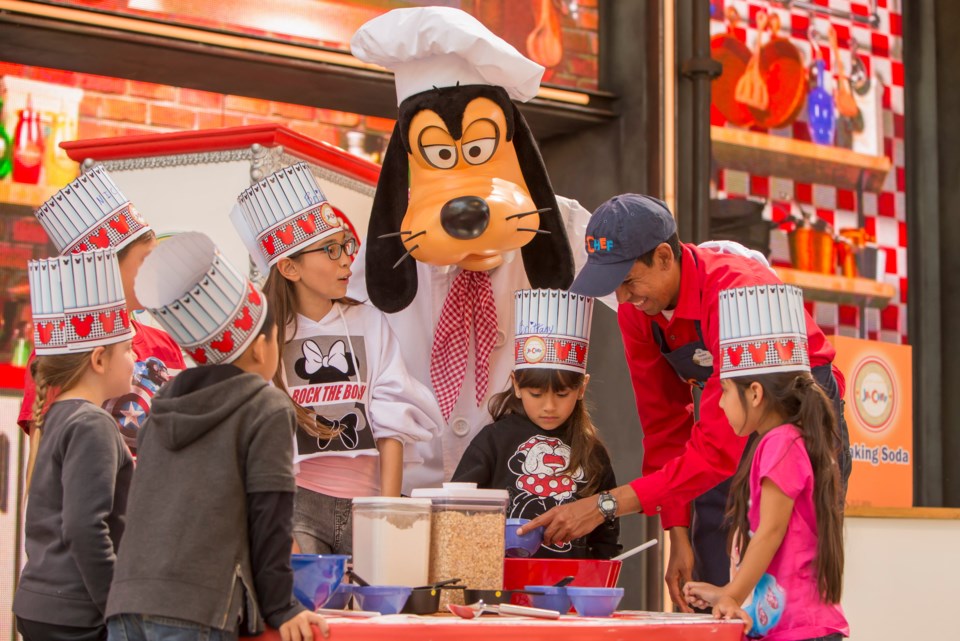 This event is a highlight of the Disney California Adventure Food & Wine Festival, with hands-on fun led by Chef Goofy. The complimentary experience for children, ages three to 11, allows aspiring young chefs to follow a recipe and mix a variety of ingredients to create magical treats that end with a tasty surprise.
The festival features a variety of offerings for the whole family to enjoy, including unique food and beverage offerings to sip and savor across the park. Photo Joshua Sudock/Disneyland Resort
sthomas@vancourier.com
@sthomas10