An admission pass to the Fair at the PNE offers a lot more than access to midway rides and games.
In fact there are dozens of specials programs and events for kids, which are free and included with admission. And for 2019, kids five years old and younger get in free while children six to 13 pay a discounted gate fee of $5.
One paying adult is allowed to bring a maximum of five children under the age of five or younger to the Fair for free. You can read about other ways for kids of all ages to save at the Fair at the PNE here.
Check out just some of the highlights for kids below: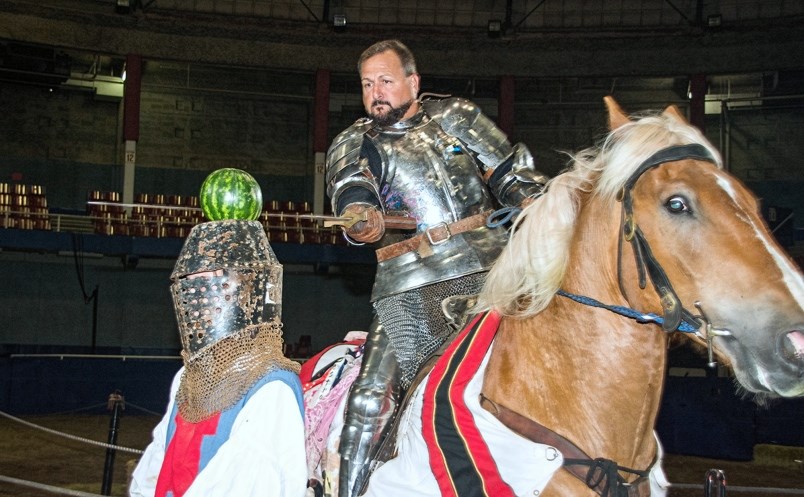 Knights of Valour
Daily in the Agrodome: 1, 3 & 7 p.m. daily: there is no 1 p.m. show Aug. 17, 18 & 20
Free with admission
Prepare yourself for entertainment worthy of a King and Queen. With full contact, un-choreographed, real live jousting, Knights of Valour is a thrilling show of horsemanship, bravery and chivalry like you've never seen before.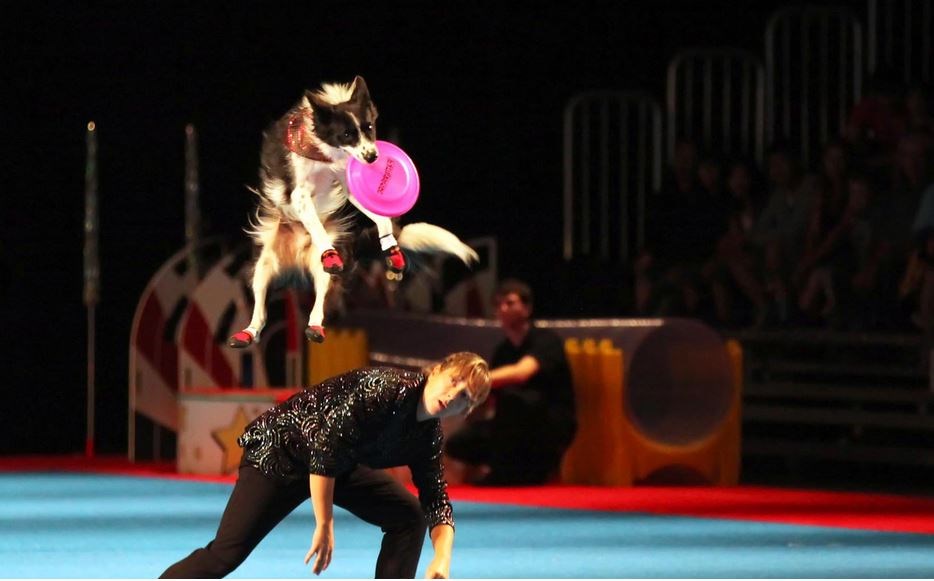 President's Choice SuperDogs presents Abracadabark
Daily in the Pacific Coliseum: 12:30, 2:30 and 5:30 p.m.
Free with admission
The SuperDogs present Abracadabark. Prepare to be amazed, amused and bedazzled as the SuperDogs unleash their most magical show ever, Abracadabark. With a magician as your guide you'll experience the magic of the SuperDogs like never before!
Electric Fire: a nightly pyro musical finale — new
Nightly in Festival Park: 10:15 p.m.
New this year! Join the Fair at the PNE for a nightly musical finale with fireworks. Electric Fire is a 360-degree, live immersive experience. 
BCAA ToonCity
Blue Bear and Friends
Daily: 12, 3:30 and 5:15 p.m.
Free with admission
Blue's Dance Party is a multimedia dance party with Blue the Bear and friends.
BCAA ToonCity
Super Action Academy
Daily: 1:30, 4:15 and 6:15 p.m.
Free with admission
Calling all recruits! Put on your favourite superhero costume and report for duty at Super Action Academy. Jump into a jam-packed superhero world of non-stop music and action, where kids are the heroes.
BCAA ToonCity
Family Flicks
Nightly: 7:30 p.m.
Free with admission
When the sun goes down, take in your favourite family movies on the big screen nightly at ToonCity. Bring a blanket and enjoy an outdoor movie night for the entire family.
The movies include everything from Dumbo 2019 to Ralph Breaks the Internet to E.T. the Extra-Terrestrial. For a complete schedule of movies visit pne.ca.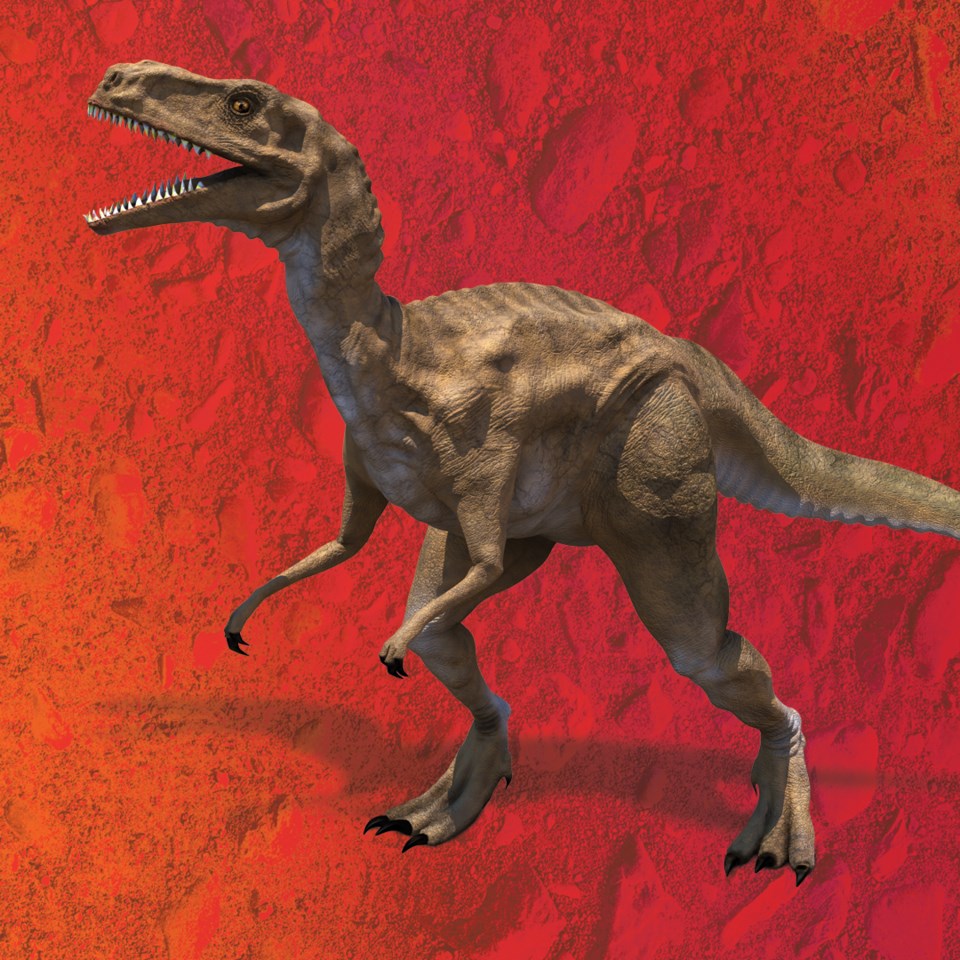 Dinosaur Stomp
Daily in the Italian Gardens: 11 a.m. to 11 p.m.
Free with admission
This outdoor exhibit offers guests a spectacular snapshot of 15 different dinosaurs that roamed the Earth during the Jurassic and Cretaceous Periods.
Featuring ten life-sized animatronic models and five static models, the exhibit will teach fair-goers about the dinosaur's stories and their favorite Fair food they like to eat. The kids can also test their paleontology skills, searching for bones in the Dino dig pit.
Game Changers: The Evolution of Video Games
Daily in the Garden Auditorium: 11 a.m. to 10 p.m.  
Free with admission
This free, highly interactive and immersive exhibition explores how technological advancements have shaped game play in video gaming systems and transformed the way we interact with technology.
See amazing artifacts showcasing the 70 most influential games of all time, as well as Canadian innovation in the sector, including original concept art, storyboard and level designs by Canadian designers.
Watch the preview video. Game Changers is a travelling exhibition developed and produced by the Canada Science and Technology Museum in partnership with the Social Sciences and Humanities Research Council and Electronic Arts. The exhibition's tour is managed by Science North.
Farm Country
Daily in the "Big Red Barns:" 11 a.m. to 10 p.m.
Free with admission
For a break from the hustle and bustle of the midway, stop by Farm Country to see all the baby animals you love.
The Big Red Barns play host to the largest variety of barn animals found in Vancouver as well as many unique demonstrations and displays of new urban so you can learn what can easily be done from your own home — from backyard bees to eating local.
And don't miss the PNE Chef's Garden initiative, baby chicks and racing pigs, the Discovery Farm and milking demonstrations.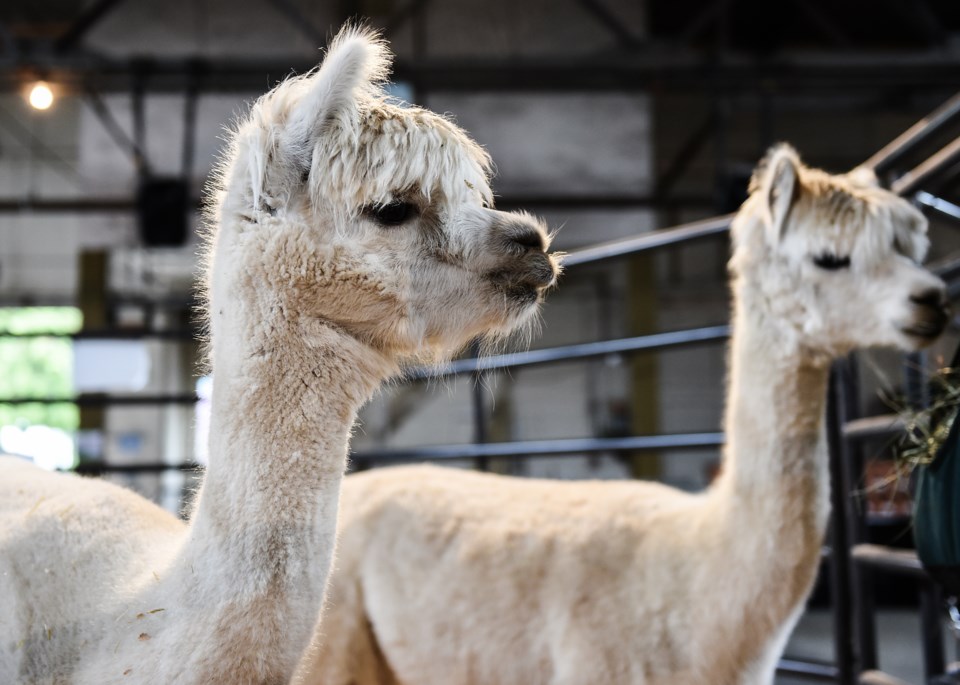 Kidz Discovery Farm
Daily in the "Big Red Barns:" 11 a.m. to 10 p.m.
Free with admission
The Kidz Discovery Farm allows children to become a farmer for a short time while learning about 10 exciting agriculture sectors and how their food gets from the farm to their local grocery store.
Kids are put to work at various pretend play farm chores such as milking a cow, pedaling a tractor, collecting eggs and harvesting apples while moving from farm to farm. This fun-filled activity has received rave reviews and continues to entertain and educate kids each year!
PNE Short Film Competition — Reel Youth
Daily screenings in the Revel District: noon, 3 and 5 p.m.
Free with admission
The PNE is proud partner with Reel Youth to create a short film competition featuring videos made by youth 18 years and under. Guest will be able to Text-to-Vote for their favorite film and a chance to win some cool prizes.
Reel Youth is a not-for-profit, media empowerment project supporting youth, adults and organizations to create and distribute engaging films about the issues they care about most.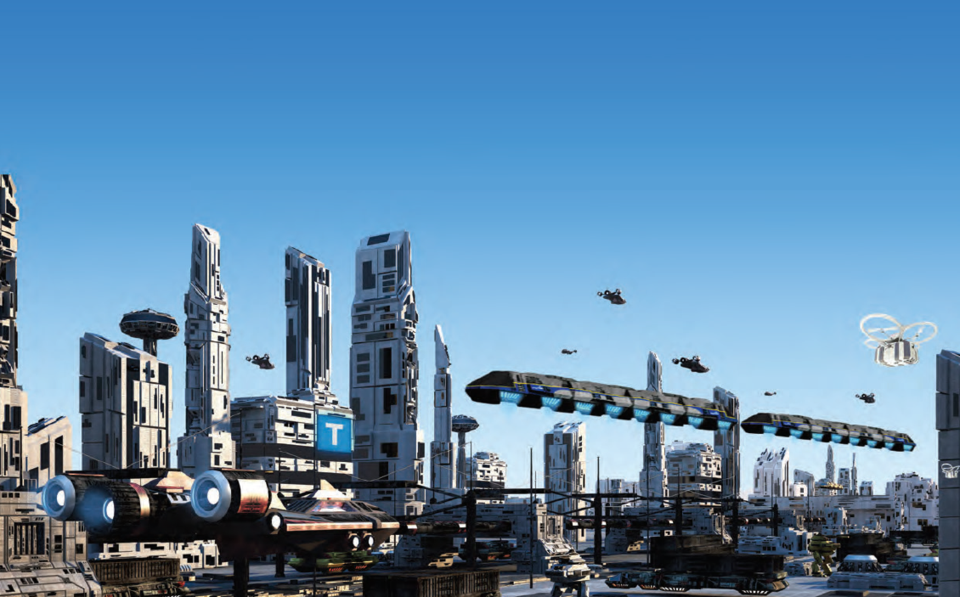 Transport 2050
Daily on Miller Drive: 11 a.m. to 11 p.m.
Free with admission
The "MicroCity" animated model of Vancouver showcases the entire region with an engaging presentation of past, present and future transportation that integrates an animated LED media table with a scale model and rocking soundtrack, inviting all guests to look ahead to the future.
The Transport 2050 Expo also includes a virtual reality dome, which completely immerses viewers in a futuristic ride. Electric cars, buses and bikes, automated vehicles and personal drones… Where is the future of transportation going?  What would you like to see?
sthomas@vancourier.com
@sthomas10