For the design community, "show season" has officially come to a close. IDS Vancouver took place last month and the annual Vancouver Fall Home Show wrapped this past weekend, so the major home shows have ended, making room for us to digest the inspiration we found on the show floors, before heading into the excitement of holiday market time. While the superstar headline speakers and plethora of home improvement contacts are amazing, some of my favourite elements of these big shows are found within the "local" marketplaces – the areas of the shows where local artists can showcase and sell their goods. 
With so much to see, it's easy to miss how to actually track down some of the artisans you fell in love with. For this week's Five Finds, we're spotlighting a few of our faves from the Fall Home Show to help you get a head start on your holiday nice-list. Maybe you love them, too?
1. Le Fil Rouge Textiles
With the shift toward natural products now influencing mainstream design, we have seen the rise of many beautiful, crafted, natural textiles for the home. One of the major players coming out of our city is Le Fil Rouge Textiles. An independent local design house, the brand is known for its unique 100 per cent linen textile products. Timeless design, combined with sustainable materials and ethical business practices, are the pillars behind the line's success. From tea towels to throw blankets and cushion covers to my personal fave, the linen bath sheet, Le Fil Rouge offers stunning options for the whole home.
2. Three Corners Artisan
In tune with our city's love for natural materials and organic textures and shapes, we have seen pottery and ceramics come into high demand. Chilliwack-based ceramicist Aleena Webber brings her wares to us via her design studio, Three Corners Artisan. The beauty in Aleena's work stems from our desire for the handmade, for the perfect imperfections that only come from those handcrafted items. With each piece made in studio by Aleena, her collection of planters, servingware and accessories is made up of one-of-a-kind ceramic pieces for the home. If you'd like to get a little more hands-on, Aleena regularly hosts workshops in her studio for groups to create their own piece of work.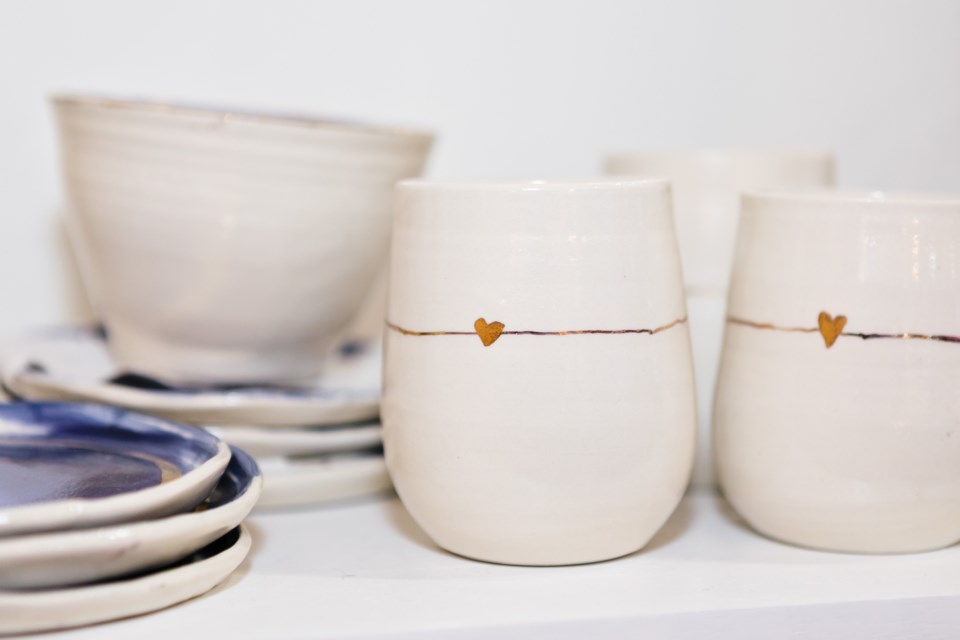 3. Bauble Babes
In a society that spends more time on our phones and computers than almost anything else, Bauble Babes's mission is to get our eyes off our screens. The brand aims to get our hands busy creating and our hearts open to meeting other locals. From wreath making (ultra helpful as we move toward winter), to calligraphy arts (that you can use to pretty up handmade cards), to needle felting, the Babes are there to get you inspired. If you're looking for a selection of locally made goods, the team has got that, too. From handmade to you-made, this is a must on your local shopping list.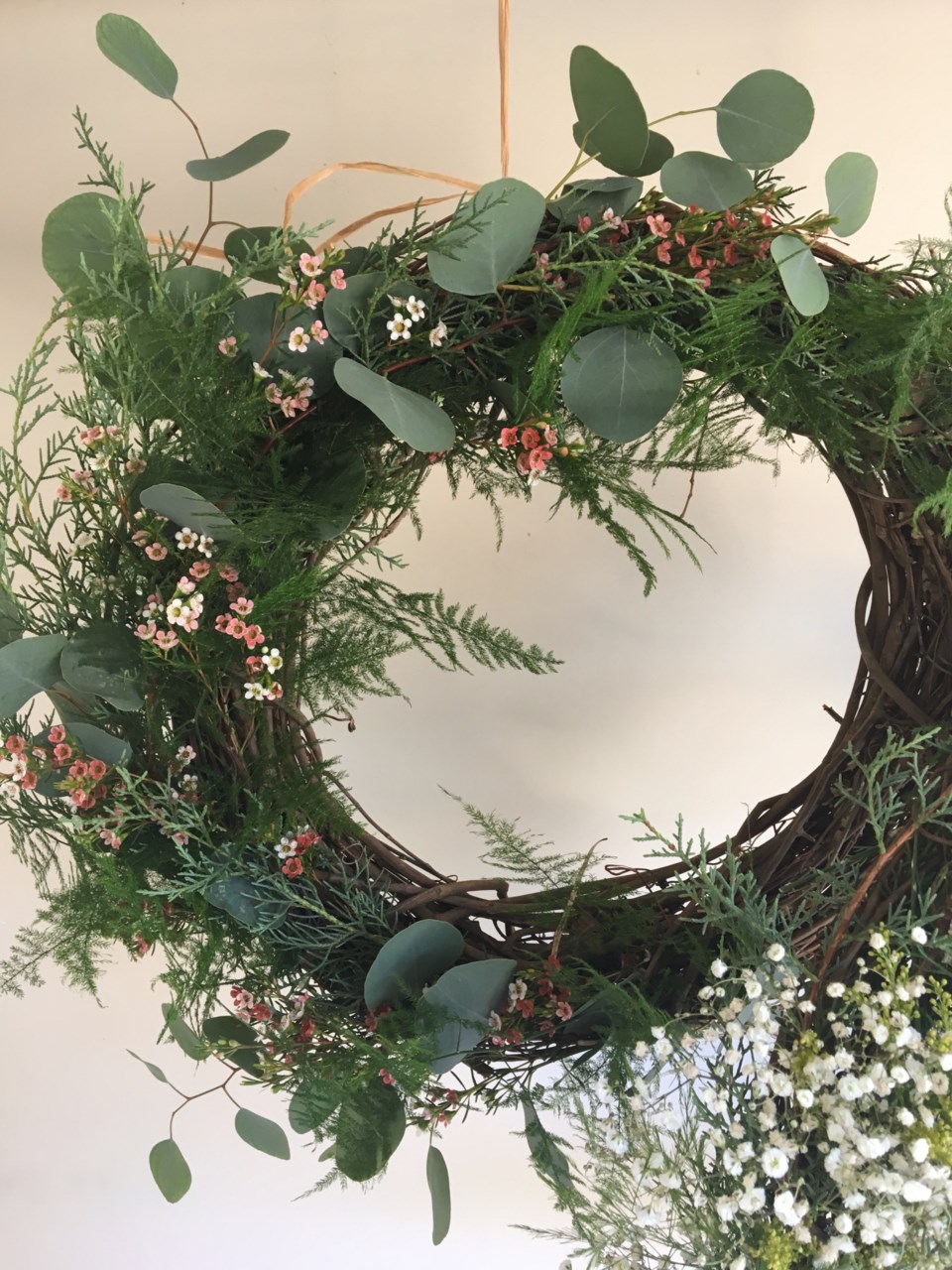 4. Stilwell Designs
There's something beautiful about young, local faces honouring the arts and crafts of generations before us. One such artisan is local woodworker Duncan Stilwell of Stilwell Designs. A fine furniture craftsman based in Vancouver, Duncan carefully creates his timeless pieces using traditional joinery and dovetailed detailing, while hand-planing each of his products. Dedicated to keeping the art of woodworking alive, Stilwell offers fine furnishings for the home, from seating to coffee and side tables, that suit the style of modern decor while paying homage to traditions of the past.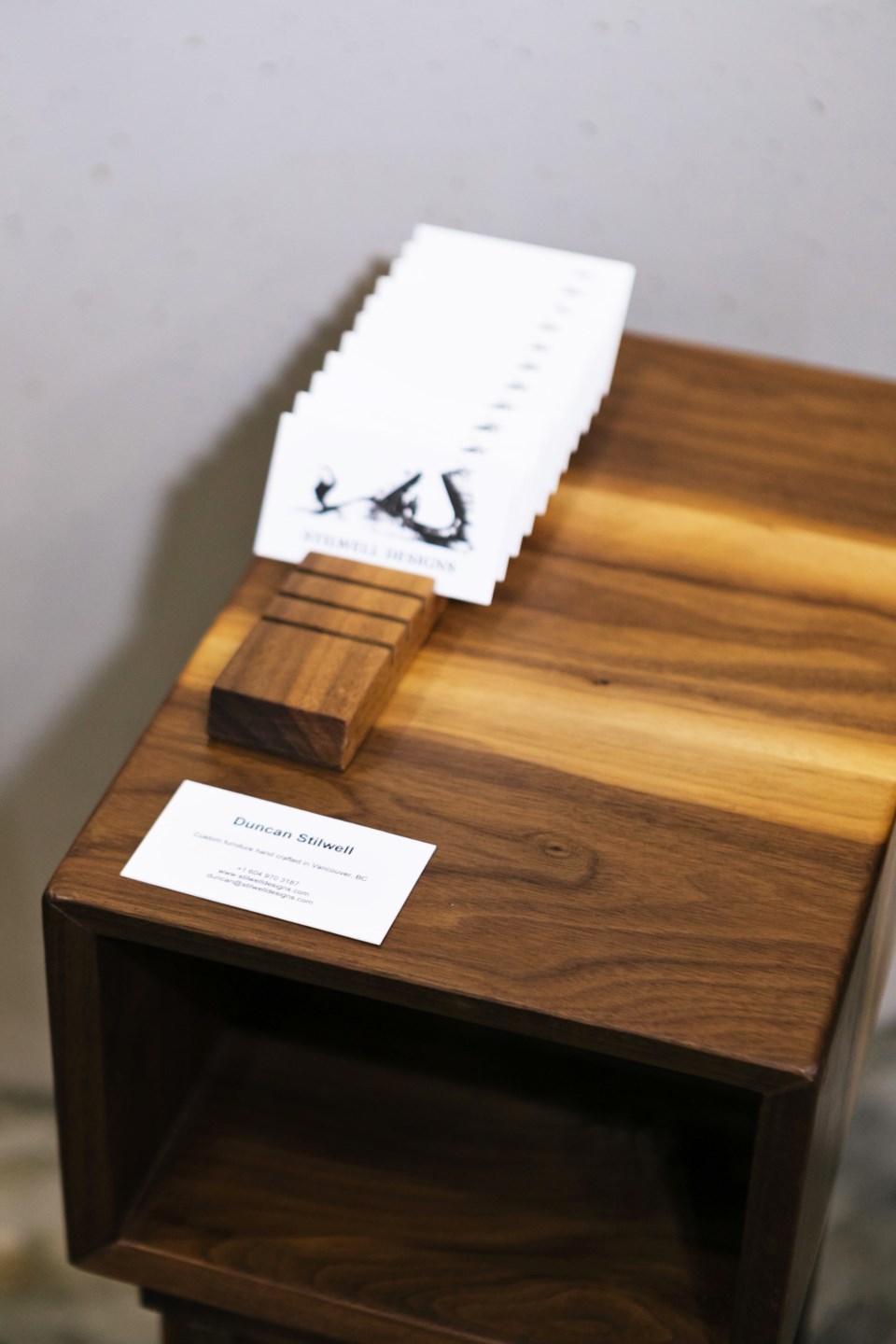 5. Elena Markelova Art
If you think the art of a handwritten note is lost, look no further. Using the art of watercolour, Elena creates a selection of handmade cards, notes and art prints to suit nearly any occasion. Inspired by the concept that anything meaningful should be made with love, each piece of art offers a nostalgic nod. Russian-born and now Vancouver-based, Elena draws her creative insight from both urban and natural environments around her to offer an artistic selection that fits any decor. Markelova's watercolour designs, hand-painted illustrations and lettering are all printed locally on recycled cotton paper.