I liken any Great Wolf Lodge location as a kind of Vegas for children — there's always something going on, there's an arcade with lots of lights and neon, and there's no real reason to leave.
That is unless you're combining your visit to Great Wolf Lodge Anaheim with a trip to Disneyland. And even then, Great Wolf Lodge can help because it not only sells tickets to the theme park it also offers a free shuttle, which we took advantage of during a recent visit.
But, of course, it's the water parks that these resorts are most famous for, so if the idea of surfing indoors or tackling a six-storey waterslide sounds like part of the perfect vacation, than Great Wolf Lodge Anaheim is the ideal location to spend spring break.
Here are five reasons to visit Great Wolf Lodge Anaheim this Spring Break.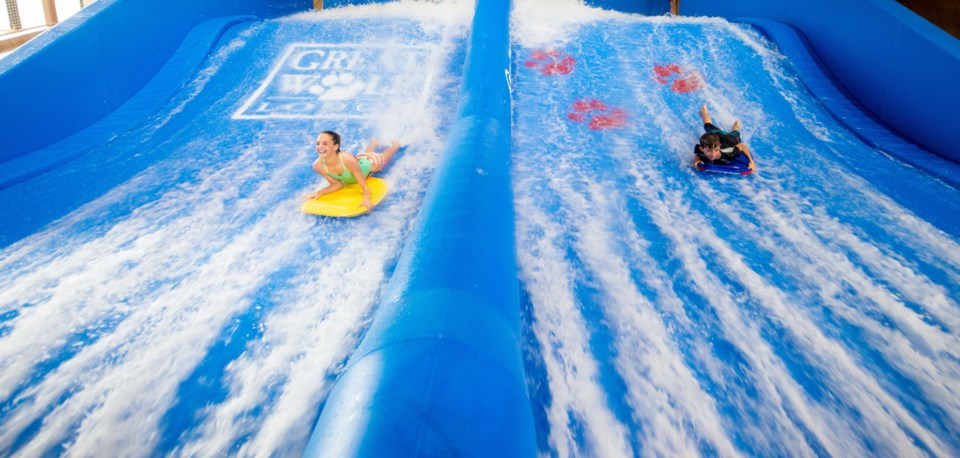 Besides the indoor surfing and Howlin' Tornado, described as a "six-storey funnel of fun," there are slides and water features for every age.
The little ones can get their feet wet at the Cub Paw Pool, where they can enjoy tiny kiddie slides and rainbow-colored jet skis with water cannons and where the deep end is just 18 inches.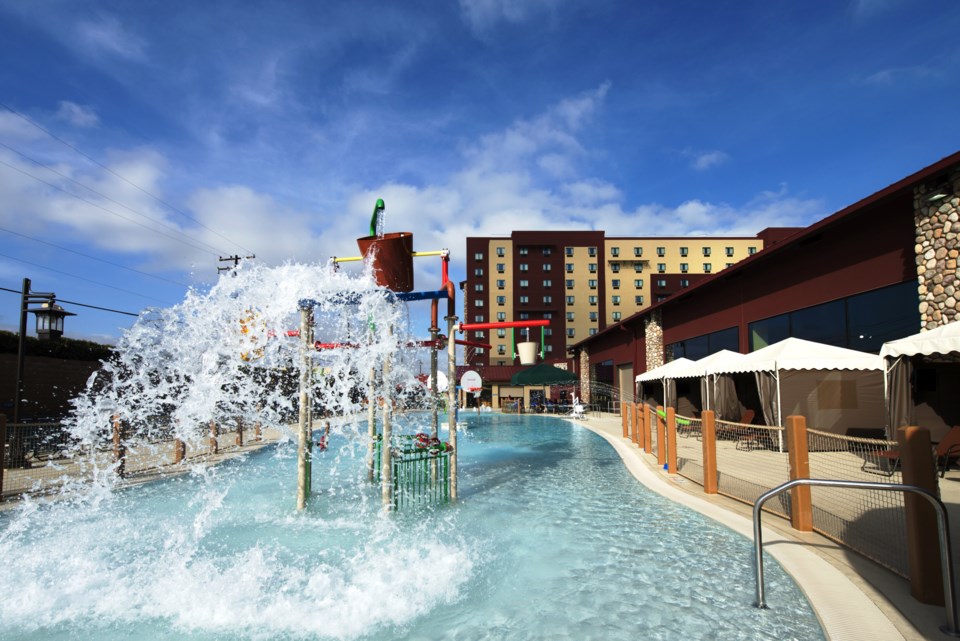 Meanwhile at three-feet, six-inches deep, the outdoor Racoon Lagoon includes spray features and fountains. Older kids will want to ride Coyote Canyon, a slide with a 40-foot drop into a water-jet-fuelled vortex below, or the Alberta Falls tube ride, also 40-feet tall.
Of course, the Wolf Tail is always a thrill. Once you step into the launch pad and the floor drops out from under you, you're hurled into a nearly vertical, 20-foot free fall followed immediately by a 360-degree, high-speed loop. 
These are just a few of the examples of the water slide options available at Great Wolf Lodge Anaheim, so you really have to experience it to believe it.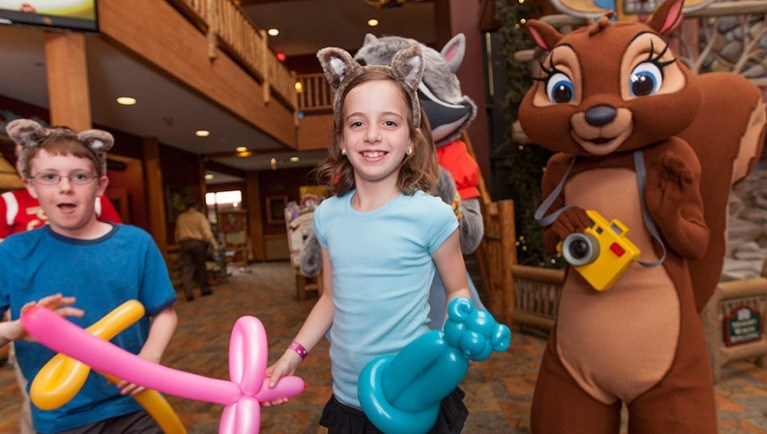 Depending on how early you want to get up, you and the kids can start your day with Wake up with Wiley and Friends, which includes Yoga Tails during which you can find your inner Zen — though keep in mind you are at a Great Wolf Lodge, so not a lot of time for quiet reflection. As well, you can watch the Northwoods Friends Show or become an expert on Northwood's animals during Wolf Walk.
If you want to take a break from the water park, the lunchtime lineup has got a lot to offer, including face painting, arts and crafts, balloon animals and, if you're lucky, a chance to have a selfie taken with one of the Great Wolf Kids.
The evening pajama party is always a hit with the little ones. This is your last chance to tire them out before bed, so make sure everyone burns off that final bit of energy at the dance party.
Easy access to Disneyland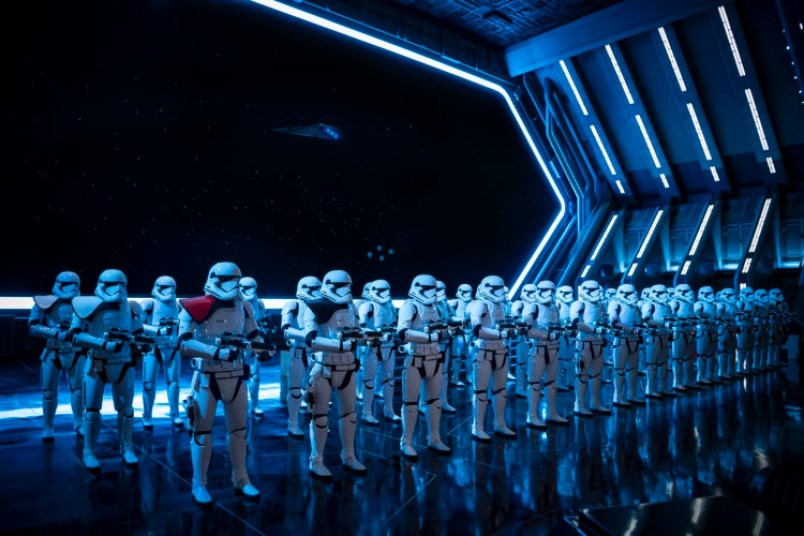 Depending on your length of stay, you can receive discounts at Great Wolf Lodge and passes to Disneyland. You can also purchase tickets for Disneyland at the front desk and on Tuesdays, Thursdays and Saturdays, three-day pass holders can enjoy what's known as Magic Hour, which allows access to Disneyland one-hour prior to opening.
Great Wolf Lodge also has a free shuttle that runs regularly between the resort and Disneyland, about a 10-minute trip.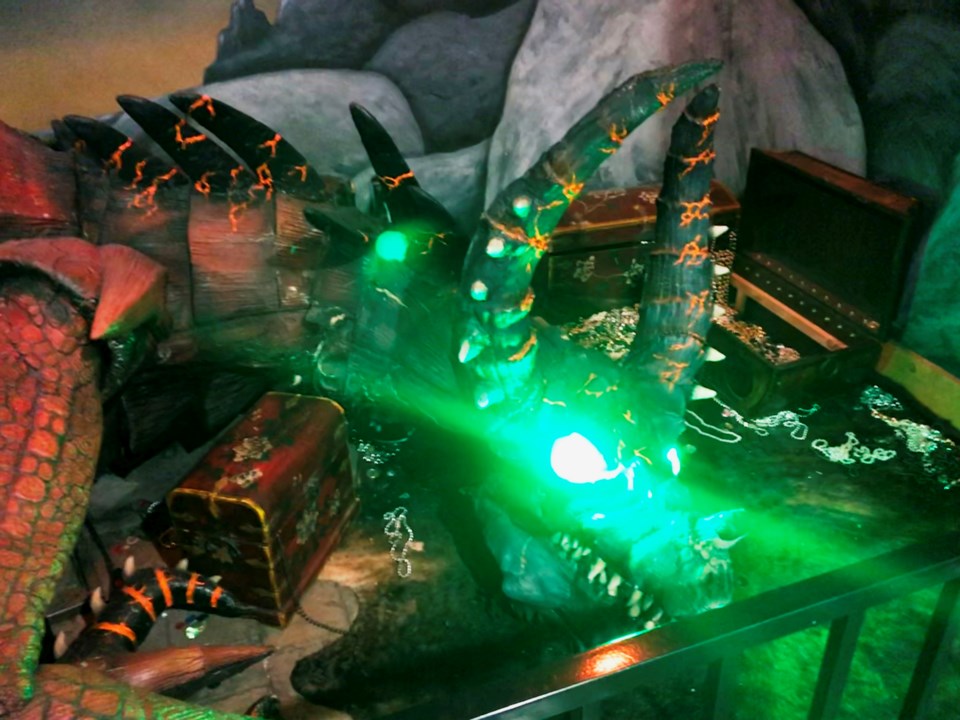 Anyone who's ever been to a Great Wolf Lodge knows that besides the water slides, the MagiQuest is likely the second most popular thing to do. Kids can explore the lodge, which transforms into a live-action game — with the help of a special magic wand.
Kids can immerse themselves in Vellara, the realm of imagination, as they help the Guardians protect the realm portals. Along the way, they can befriend the Treetop Pixies, battle the evil dragon Charlock, fight to defeat the Goblin King, and earn the title of Master Magi.
Or they can travel to the future to save Vellara from the Shadow Lords who have corrupted the realms. They can use a mystic figurine to summon the help of a spirit totem animal that comes to life with a wave of their wand, power their totem with Relics, battle the evil minion army and challenge the leader of the Shadow Lords to change the fate of the realms.
Younger kids can use their wands to open treasure chests and set crystals aglow in a game designed for children aged five and younger.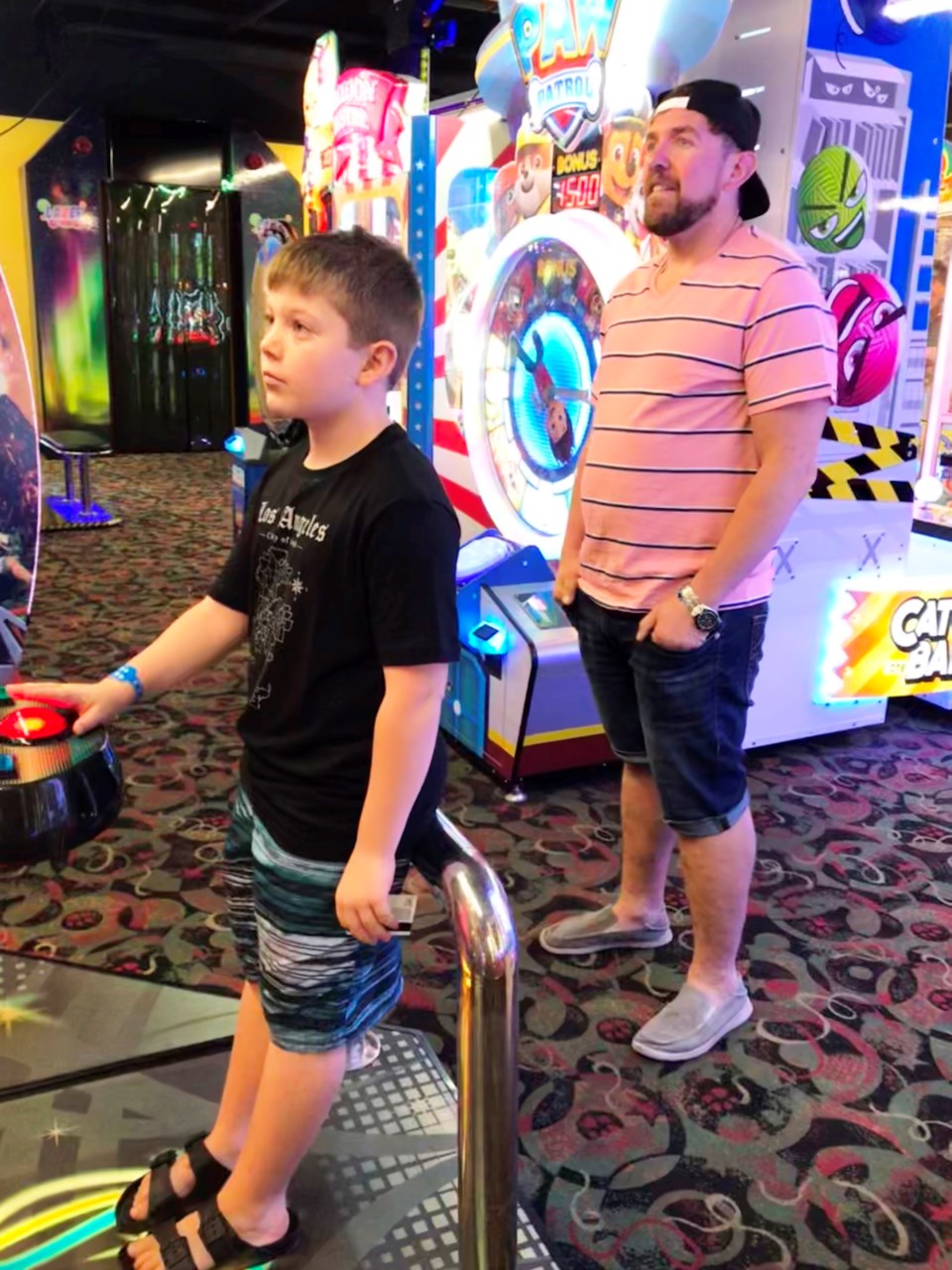 Other fun ways to spend time out of the pools, include Howl at the Moon Glow Golf, Lazer Frenzy with lights and music, Ten Paw bowling alley, the Northern Lights Arcade and the Build-a-Bear workshop.
First-ever Spring Breakout celebration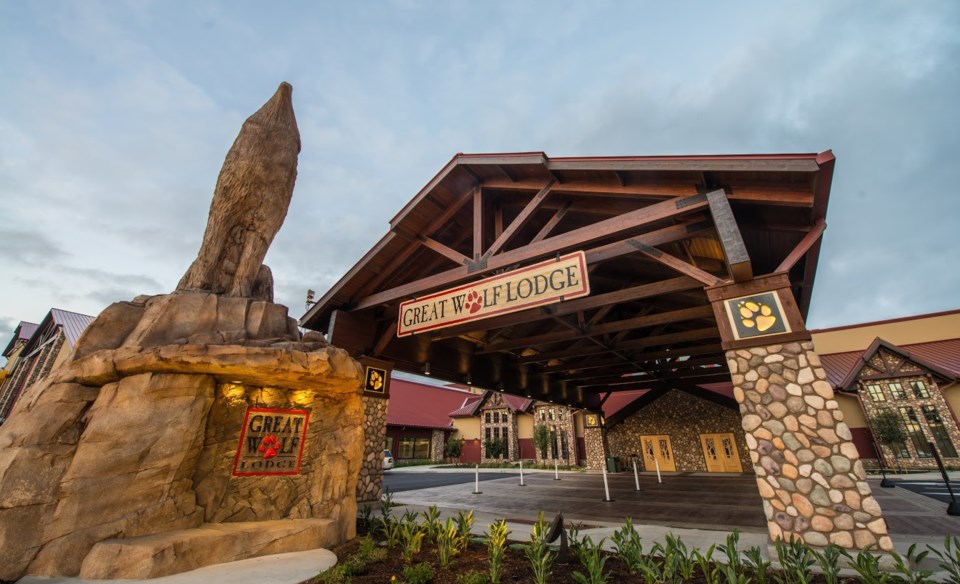 Families staying at any Great Wolf Lodge between Feb. 28 and May 3 can enjoy new excusive spring-inspired events and activities, including the Spring Jamboree and Splash & Dash Water Park event.
Spring Jamboree
New for 2020, the jamboree includes the Sunshine Celebration, which kicks-off an evening of howlin' fun as guests participate in a sing-along and mini-dance party. There's also a host of spring themed games, such as the grasshopper and flower tower ring toss, beehive bag toss, and pin the frog on the lily pad.
The Hustle & Howl Dance Party will fill the Grand Lobby with cascading bubbles while Great Wolf Lodge's Entertainment Ambassadors keep energy levels high throughout this family-friendly event.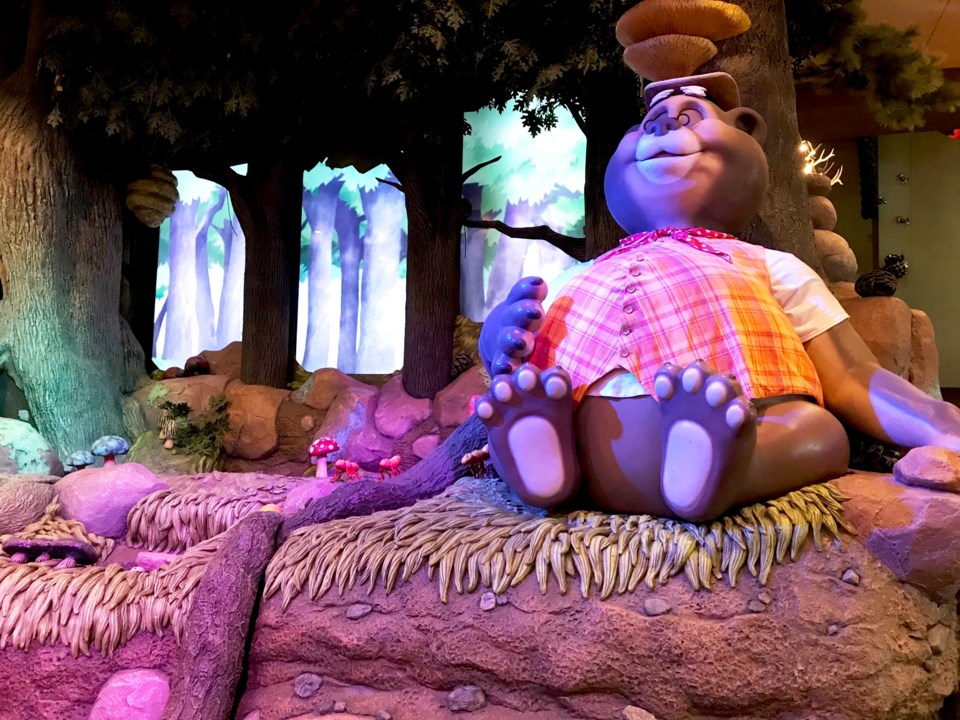 Spring Breakout Story Time
Great Wolf Lodge's nightly Story Time takes on a spring theme with a new tale featuring the Great Wolf Lodge characters called "Isn't Nature Great." Kids will have the opportunity to create a special hand puppet and meet one of the Great Wolf Lodge characters in person. Story Time typically wraps up a day of fun, so kids are encouraged to wear their favorite jammies to the Grand Lobby for this event.
Splash & Dash Water Park event
Kids will decorate their very own spring themed squish ball that will twist and turn down the waterslide, racing to the finish line. Each day, a new child is chosen to serve as co-host of the exciting event and they will assist with dumping the balls down the waterslide, with the first ball to cross the finish line crowned the winner.
Spring Themed Crafts
During Spring Breakout, the resort's Entertainment Ambassadors will host several spring-inspired craft making events for kids of all ages. Craft projects include handmade flowers, beaded butterflies and dragonflies, butterfly and flower rings and DIY bug jars.
All Spring Breakout events are complimentary for guests staying at the resort. A complete listing of daily activities and times can be found in the Lodge Life event schedule provided to guests upon check-in.
sthomas@vancourier.com
@sthomas10