Nestled in the Bavarian Alps, the quaint German town of Berchtesgaden (pop. 7,662) has a long and rich history that often gets obscured by its brief and not-so-quaint history as a Nazi stronghold and home to Hitler's "Eagle's Nest" mountaintop retreat. That is changing, however, as travellers outside of Germany discover Berchtesgaden's eclectic, meadow-y charms — whether it's a tranquil lake cruise, schnapps sampling or search for the perfect pair of lederhosen to fit one's ruggedly handsome frame. But enough about me.
History lesson
Refreshingly matter-of-fact about Berchtesgaden's infamous past, the Dokumentation Obersalzberg information centre bills itself as "a place of guided learning and remembrance" featuring more than 950 photos, documents, posters, films and sound recordings from Hitler's reign. The U.S. military took over the area in 1945 and helped bring recreation and tourism back to the land before leaving in 1995. A massive expansion of the mountainside facility is currently underway. Hiking trails abound, and it's a short drive from what remains of the Eagle's Nest, which operates as a seasonal restaurant.   
Float your boat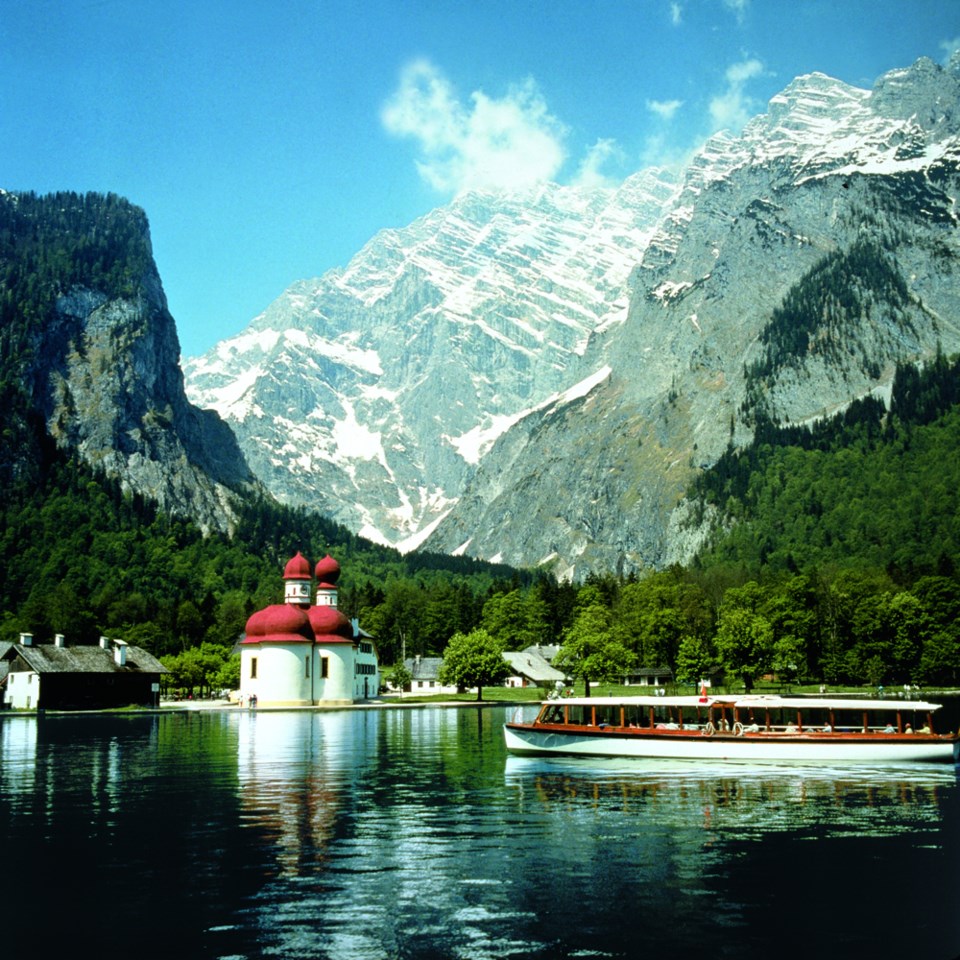 If lush, rolling hills where scenes from The Sound of Music were filmed isn't enough to sooth your jetlagged soul, a trip on the emerald waters of Königssee Lake should do the trick. Electric-powered ferry boats silently take passengers across Bavaria's deepest lake at 630 feet, weaving through Germany's only alpine national park. At one point, the ferry captain will pull out a trumpet and play a tune to demonstrate the mountain-walled lake's otherworldly echo chamber.
Be sure to get off at the boat's first stop, where you can inspect the red onion-domed Church of Saint Bartholomä, which was built in the 12th century and remodelled in the 16th. You'll also want to order a stein of beer and smoked trout on a bun — for research purposes, of course — from the family-run food stand that has the only licence to catch fish on the lake.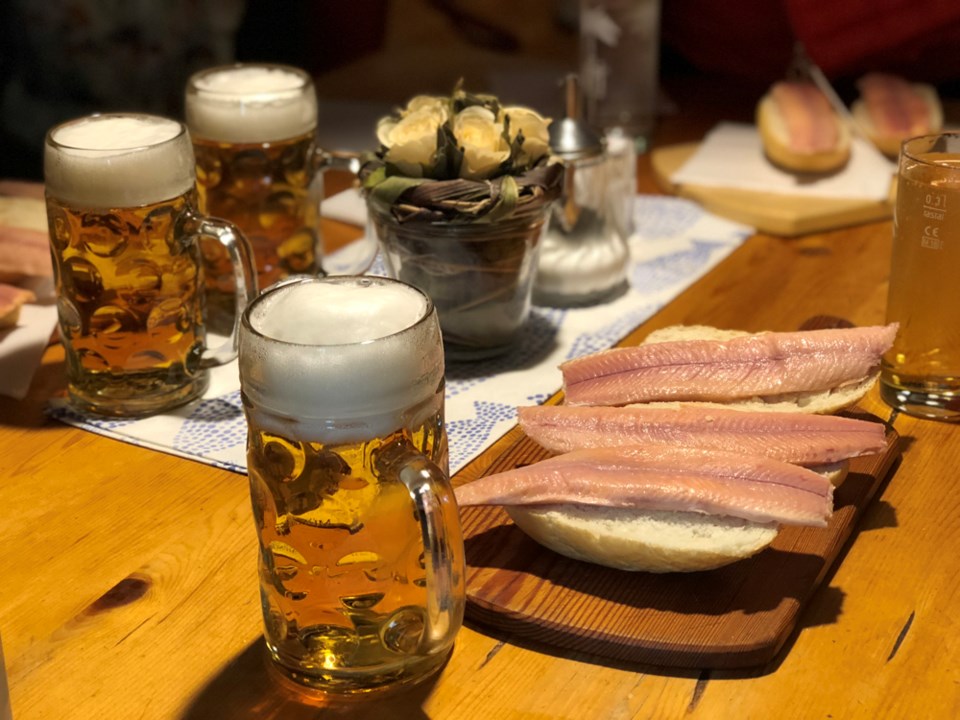 Lederhosen land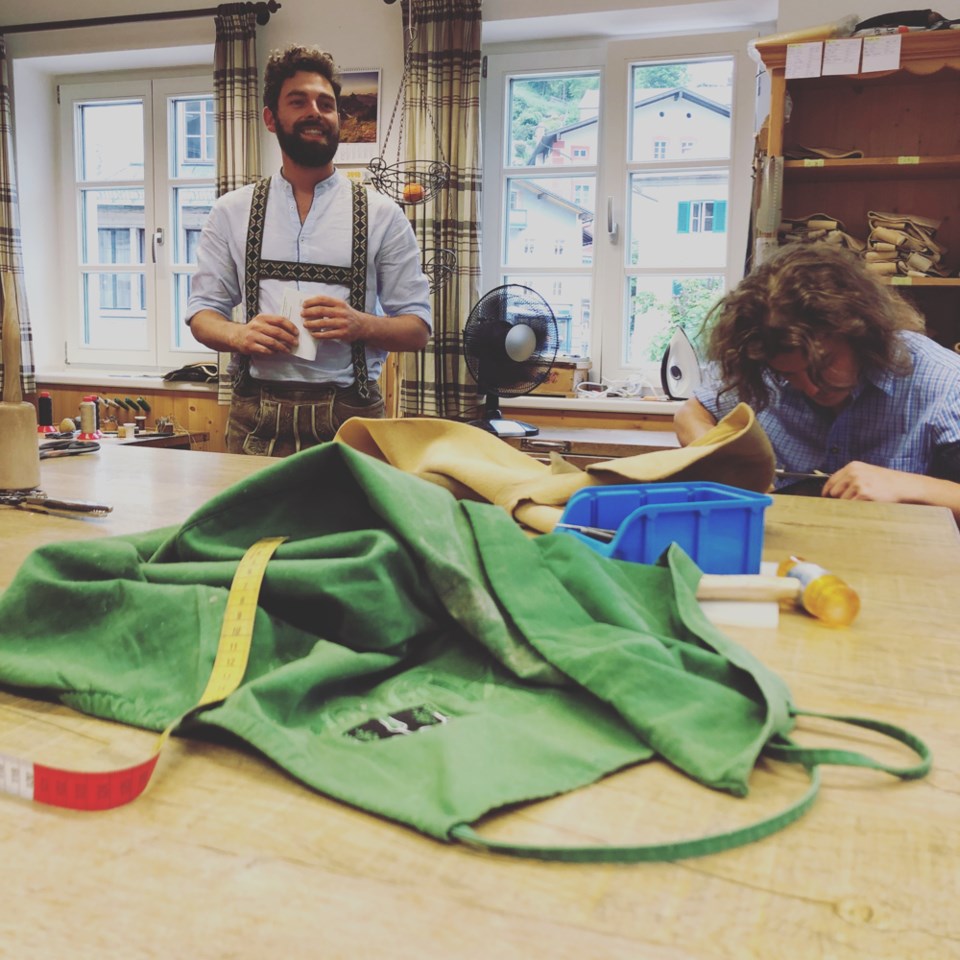 To be honest, when I first saw a couple dudes wearing lederhosen in Berchtesgaden, I assumed they were reenactors hired by the tourism board to give the village streets an extra dose of Bavarian jauntiness. Turns out, lederhosen is a deliberate fashion choice for many in these climes. And while some tourist shops sell cheap knock-offs made in China for 200 euros a pair, the real deal can be found at Aigner Engelbert. The family-run business hand stitches every pair of custom-made lederhosen, which can run in the thousands of euros and have a year-long waitlist. The most comfortable and expensive material you can order your lederhosen in? Deer leather. Good to know.   
Schnappy hour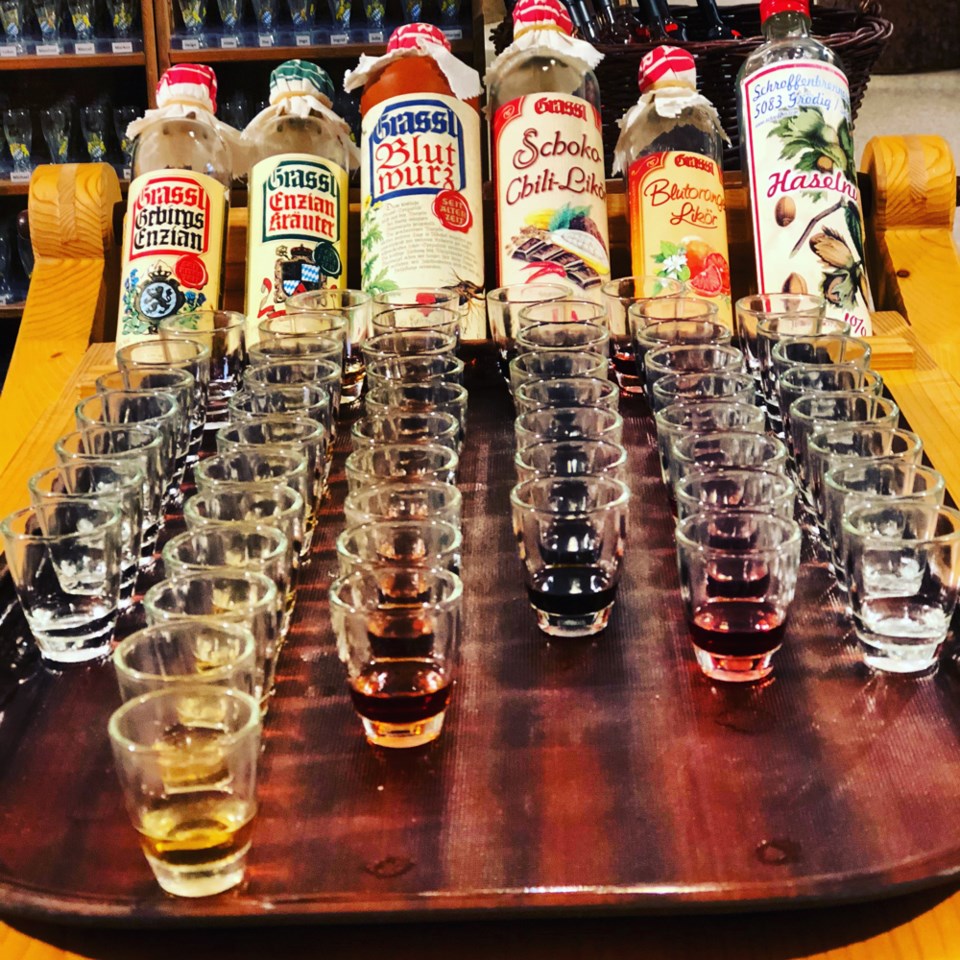 Need to take the edge off after blowing a couple grand on a sweet pair of lederhosen? Head down the street to the Grassl distillery, known for its gentian schnapps, which uses the medicinal-tasting gentian root foraged high up in the Alps. You can also sample your way through Grassl's vast selection of schnapps, herbal and fruit spirits, liquers and gin before deciding what to purchase. If cans of venison soup are more your bag, they've got that, too.
Full steam ahead
Of course, the heady buzz of schnapps and lederhosen can only last so long. So you may want to invest in some full-body pampering afterwards. Besides offering stylish, mountainside accommodations, Michelin-starred dining at Le Ciel and its own helicopter pad, Kempinski Hotel Berchtesgaden brings the alpine experience to its spa facilities. In addition to an indoor and 36-degrees heated outdoor pool, spa goers can indulge in a "thermal alpine herb massage," cool their jets in a meditation lounge with floating water beds, or let it all hang out in the Finnish and herbal saunas or a steam bath with colour therapy. I opted for the steam bath which, full disclosure and unbeknownst to me ahead of time, maintains a strict no-clothing policy. The eucalyptus-scented steam did wonders to clear the schnapps fog clouding my brain as I sat silently across from an elderly German couple, also in the buff. Perhaps they mistook my pale Canadian body as a ghost or some sort of manatee with legs, but they exited the steam bath shortly after my arrival, leaving me alone with my deep, albeit blurry, thoughts: Are the hills really alive with the sound of music? How would my life be different if I had been named Werner? Can you tell a lot about someone from the length of their lederhosen? What did they put in those schnapps? 
If you go…
Lufthansa now offers daily flights between Vancouver and Munich on its new, flagship long-haul aircraft Airbus A350-900.
This writer was a guest of Lufthansa and Kempinski hotels, neither of which reviewed or approved this story prior to publication.