Tacoma, Wash. has long been the Rodney Dangerfield of the Pacific Northwest. Mocked by snickering Seattlites to the north, sped past by travellers en route to Portland to the south, and tarnished with the lingering, nose-turning catchphrase "aroma of Tacoma" for decades.
I have to admit, my past brushes with the gritty, South Puget Sound port town have been relegated to soul-crushing traffic along the I-5, advertisements for classic rock concerts and monster truck events at the Tacoma Dome and singer-songwriter Neko Case's ode to her underappreciated "dusty old jewel" of a hometown where "buildings are empty like ghettos or ghost-towns."
Fortunately, things are on the upswing, as I learned on a recent fact-finding mission. For starters, the stink of waterfront lumber mills is long gone, there's also a shiny new convention centre and University of Washington Tacoma campus reinvigorating the downtown core, a light rail system you can ride for free from the dome to the theatre district and plenty of non-forestry-related activities to keep you occupied, from art galleries and museums to coffee roasters and craft beer. Sweet, delicious craft beer.
Sixth Avenue shuffle
Grit and hip collide along Tacoma's Sixth Avenue, and Bluebeard Coffee is arguably its epicentre, caffeinating an eclectic clientele of boho types, lumber jack imitators and telecommuting Macbook owners. Not to mention, Bluebeard's Pistola Mexican Mocha is a spicy jolt of foamy goodness. Down the street, you'll find some decent record stores, dive bars and a trifecta of quality junk food from Legendary Doughnuts, the Red Hot (hot dogs) and Ice Cream Social. Artisinal toast fanatics, your time will come.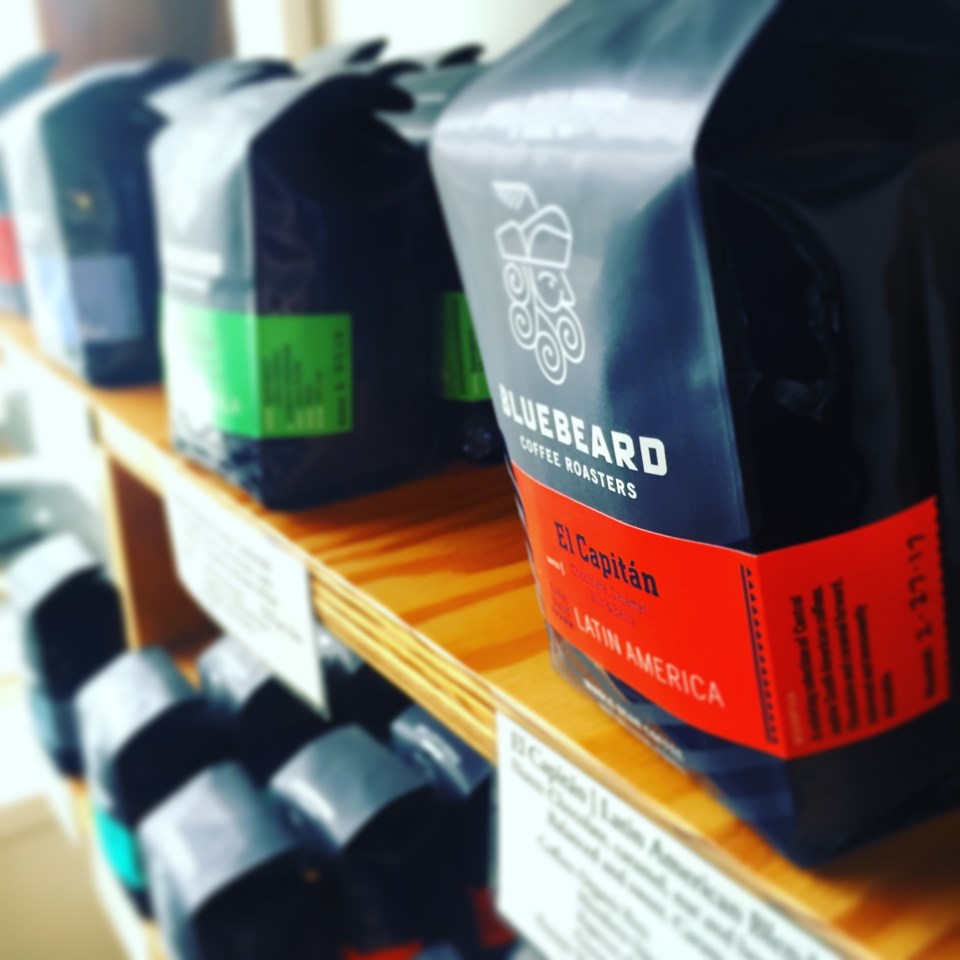 Glass menagerie
Tacoma sure loves its glass-blowing golden boy Dale Chihuly. The glass artist's iconic work can be found brightening just about every corner of downtown, from the permanent collections of the Tacoma Art Museum and Museum of Glass to public spaces such as the Federal Courthouse, the lobby of Hotel Murano and the University of Washington. Chihuly even has his very own Bridge of Glass that connects Union Station to the Washington State History Museum. Note to aspiring prog rock bands looking for a name: to the best of my knowledge, Bridge of Glass is still available.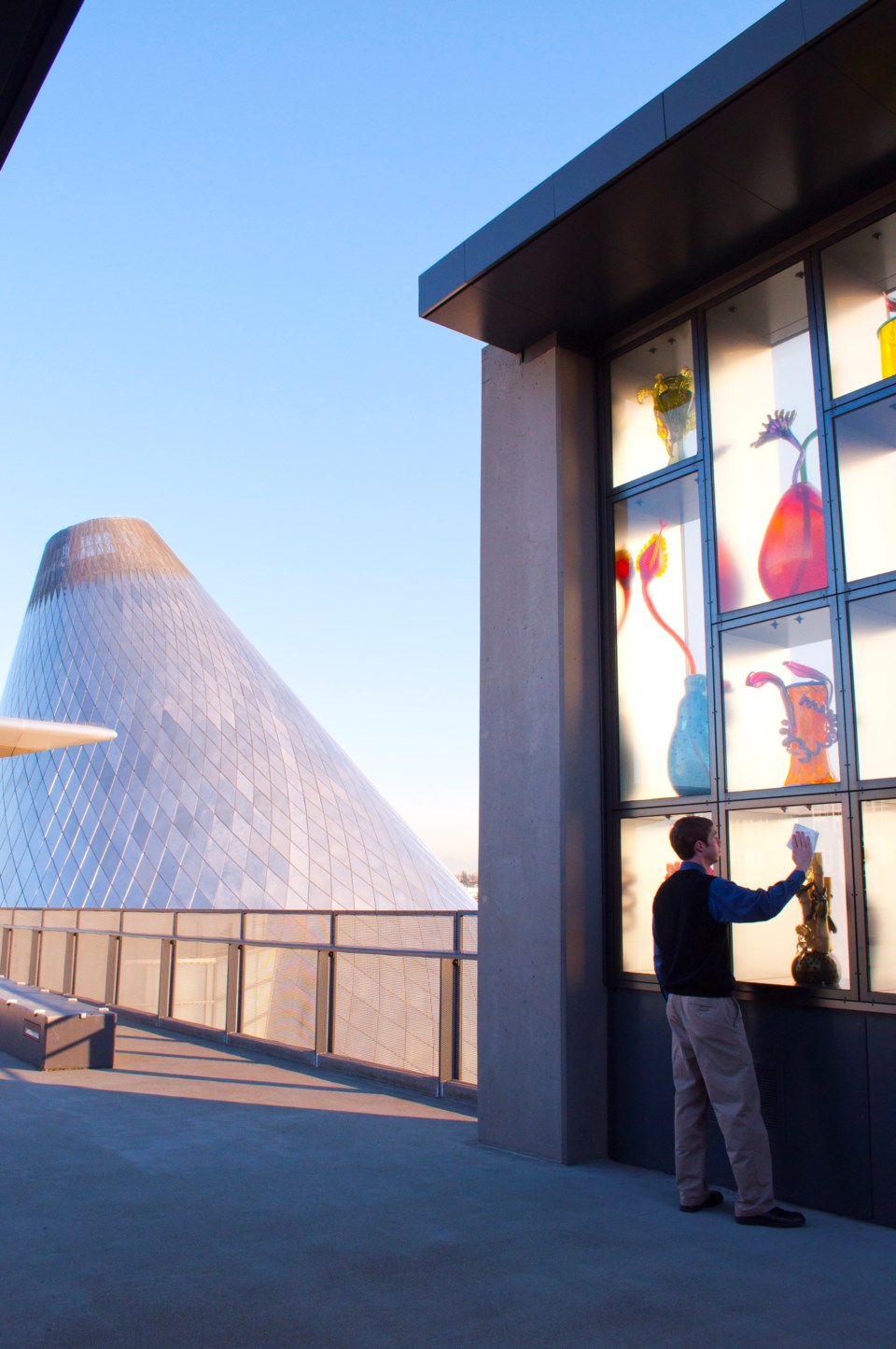 Brewed awakening
Hop heads, rejoice. Craft beer is alive and well in Tacoma, which has even devised a 21 brewery and brewpub "South Sound Craft Crawl" to guide thirsty suds-seekers in their barley-fuelled vision quests. A good place to start is Tacoma's flagship brewer, Harmon Brewing Company, which got its start in 1997 and took its name from the old furniture factory it now occupies. Harmon operates a number of facilities around town, including the Tap Room, the Harmon Restaurant and the family-friendly, bike-themed eatery Hub. Head brewer Jeff Carlson delivers a dependable lineup of beers, including the refreshing Mt. Takhoma Blonde and the 115 (!) IBU 11th St. IPA containing 15 varieties of hops to celebrate the 104th anniversary of Tacoma's 11th Street Bridge. Jump on the free Tacoma Link Light Rail line and check out some of the crawl's other beer destinations, from 7 Seas Brewing's impressive 80,000 sq. ft. space, which originally housed the famous Heidelberg Brewery, to the innovative outliers at Wingman Brewers.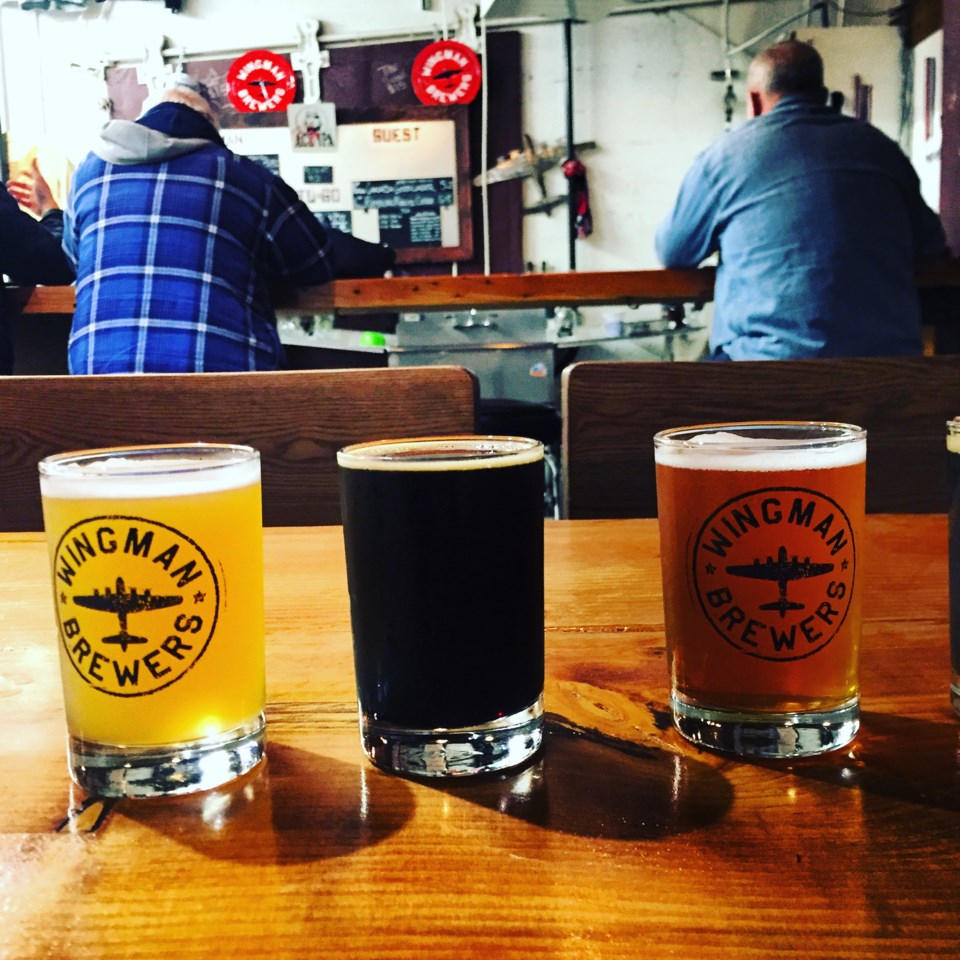 Museum musing
If beer swilling, sorry, sampling, isn't your thing, you can always experience Tacoma's more refined side.
In addition to the Chihuly collection, the Tacoma Art Museum is currently hosting an outstanding portrait exhibit on loan from the Smithsonian's National Portrait Gallery — the Outwin 2016: American Portraiture Today. The gallery's third floor balcony also boasts one of the bests views of the city.
For a more heated experience, visit the Museum of Glass's hot shop where glass-artists work their magic before your eyes.
Then of course there's LeMay—America's Car Museum. If you've driven past Tacoma in the past five years, you've probably noticed the gleaming structure in the distance that looks like a cross between a stylish quanset hut and airport hangar. Under its curved roof lies North America's largest car museum, with more than 300 vehicles on display spanning more than a 100 years of automotive history. Not being a car buff, I was initially leery, but honestly the two hours I spent ogling autos of all shapes and sizes breezed by like a 1954 Lincoln Capri Bardahl convertible. That also could have been the beer talking.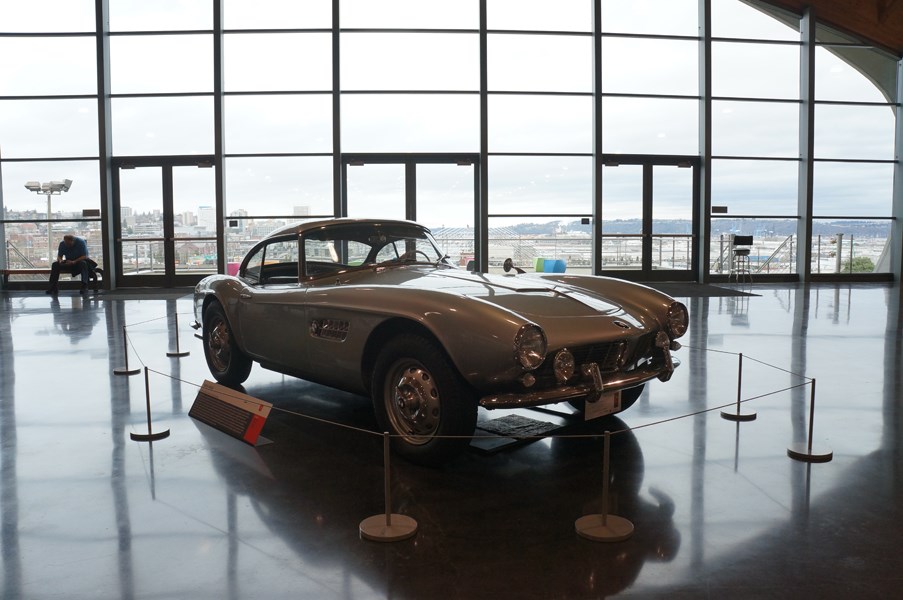 If you go:
The Murano Hotel offers super stylin' boutique digs in the heart of downtown at reasonable prices, particularly compared to nearby Seattle and Portland. More info at hotelmuranotacoma.com.
Note: The writer was a guest of Travel Tacoma. For more information, go to traveltacoma.com.