Alexis is not our favourite Schitt's Creek character – that honour is co-reserved for David and Moira. But, when it comes to summer fashion, neither character cuts the mustard (David is too avant-garde and Moira's taste is, frankly, bananas). Alexis Rose, the spoilt society princess, has our most wanted warm-weather style. It's your basic rich-girl-goes-to-a-festival look: boho, big sunglasses, lots of leg. It's also an ideal look for the beach, barbecues and outdoor gigs because it's chic without being try-hard, and can actually be pulled off with minimal effort.
Big hair, don't care
OK, so this is not what one might call a camping-friendly look – it requires heat styling and time. But it has that faux effortlessness that Coachella regulars like Sienna Miller and Vanessa Hudgens do so well. "Start by applying volume spray to damp hair and blow-drying your hair upside down, combing it through with your fingers," says Gwen Nguyen, a senior stylist with Suki's. "Apply a heat protector spray such as L'Oreal Professionnel Constructor ($23, at Suki's), then section your hair. Holding a 1.25-inch curling wand vertically, wrap each section around the barrel. Alternate the direction of the curls to create a varied texture, but make sure the pieces at the front are curled away from your face. Finish by raking your fingers through your hair to break up the curls slightly."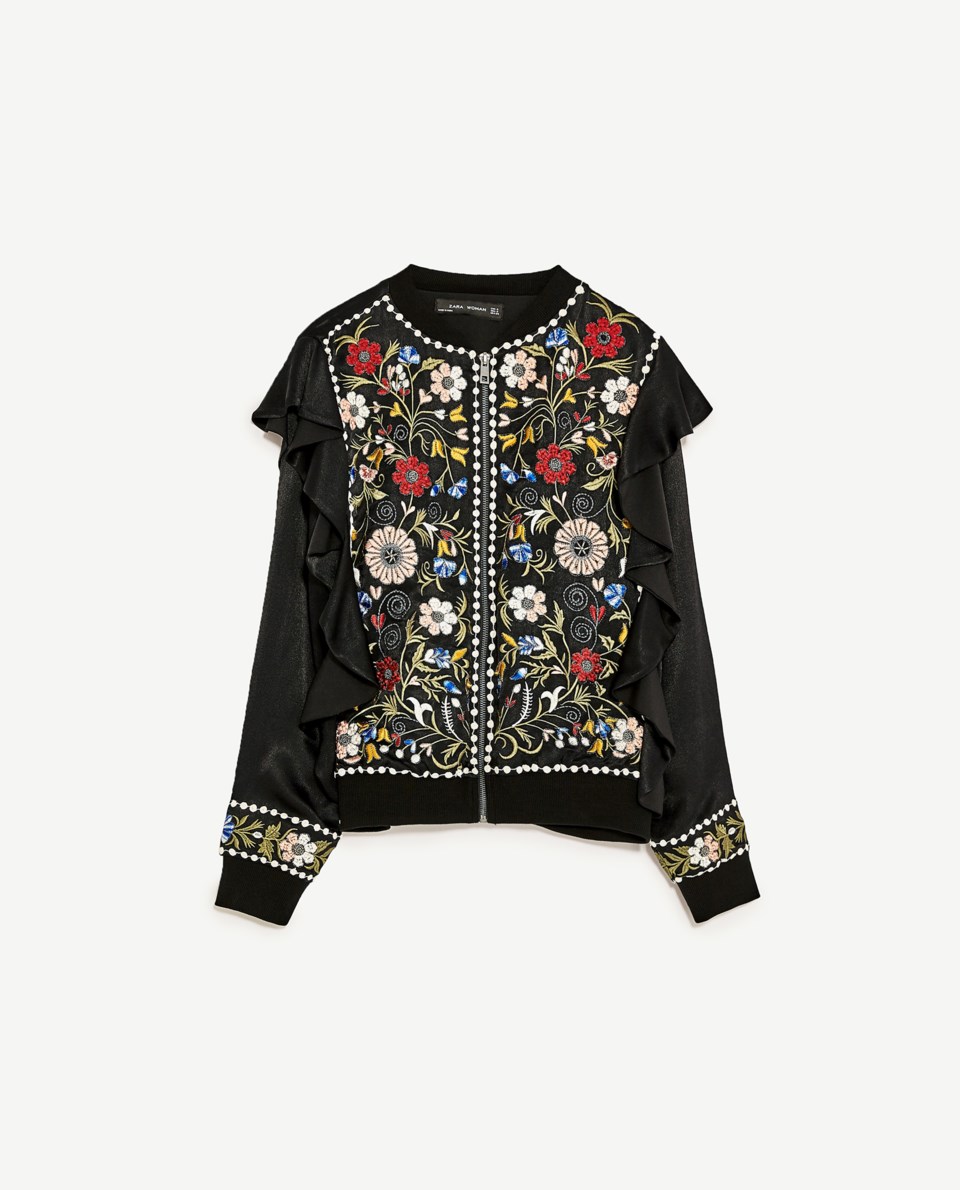 The bomb
Summer is probably the last hurrah for the statement bomber (they're in short supply on fall/winter runways) but this one might have some life beyond September. It has embroidery, an interesting ruffle detail and less volume than the jackets we've seen for the past few seasons. $89.90, at Zara.

Short stuff
You probably have a pair of jean shorts in your wardrobe, but if you don't, these are perfect: They're in a nice mid-blue wash and have some distressed detail without being X-rated. $34.99, at H&M.
Specs appeal
Ray-Ban sunnies rotate into and out of style every year. After a few summers of the Clubmaster, we're now seeing Aviators everywhere. You can opt for the classic Ray-Ban, or instead, choose a luxe twist with Balenciaga's very cool metal rimless aviators ($495, at Holt Renfrew).
Boot up
Alexis wears fringed booties in suede, but if you are actually going to a festival in Canada in the summer, it makes sense to choose something wipe-clean. Aigle's Ms Juliette Botillon Lace ($180, at Gravity Pope) will keep you protected from the mud, unless it gets above ankle-height, in which case, you're on your own.