It's 5 a.m. on the Friday of the Victoria Day long weekend and our seven-year-old grandson is wide awake.
We'd planned an early start for our journey to Great Wolf Lodge in Grand Mound, WA, in anticipation of long-weekend lineups at the U.S./Canada border, but 5 a.m.? Still, we managed to pull ourselves together, pack up our vehicle and hit the road long before morning rush hour had a chance to get rolling — or anyone had coffee.
Our trip to Great Wolf took us about five hours, which included a stop for breakfast and a crusade to Walmart to stock up on snacks and bargain wine. By the time we arrived at the lodge my grandson was literally bouncing with excitement and, as we opened the large wooden doors to enter the lobby, it was immediately apparent he wasn't the only one. To our left, Great Wolf staff had tables set up and kids were busy doing arts and crafts, getting their faces painted and lining up for balloon animals. In the middle of the lobby a woman with a bubble machine was entertaining kids of all ages, and, to our right, was the front desk where our grandson was quickly adorned with a set of wolf ears.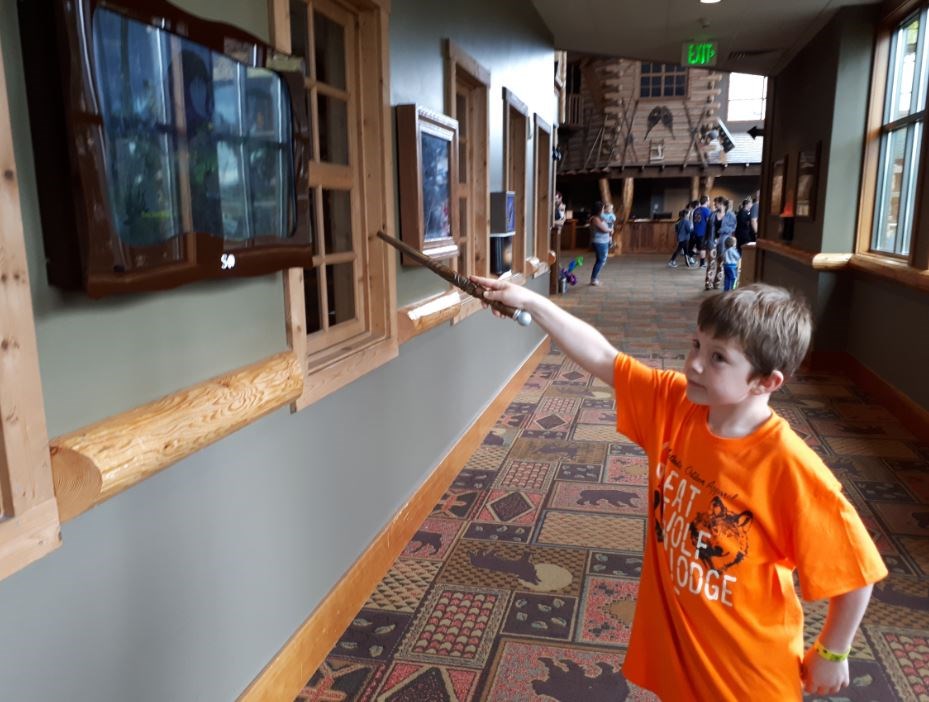 The scene was rambunctiously loud with the sounds of kids laughing, crying and yelling to each other across the room and we quickly added to the din. No more than 20 minutes later we had checked in, changed into our bathing suits and were settled at the water park, which includes 56,000 square feet of pools and slides. Life jackets are provided by Great Wolf on a "first-come, first-served" basis, but there were always lots around when we needed one.
Watching our grandson energetically body surf in the wave pool with his dad and stepmom, my husband — ever the optimist — said, with hope, "He should sleep in tomorrow, right?" (Didn't happen.)
Being new to the Great Wolf Lodge scene, we were very surprised to discover the water park is just one part of the overall experience. Based on our weekend, here are some ideas of what to expect at the lodge and tips for other grandparents heading there for the first time.
My number one tip — buy a Great Wolf Lodge to-go mug (ASAP): I can't stress this one enough. Every adult had one and I'm pretty sure it wasn't coffee they were all sipping on as they chased after their kids at 8 p.m.
Paw Passes: Purchasing a Paw Pass not only saves you money compared to paying for individual attractions, but also encourages you to check out the entire lodge. My grandson's pass included everything from swimming goggles to a leather bracelet with his name engraved on it to the MagiQuest game and choice of wand to play it.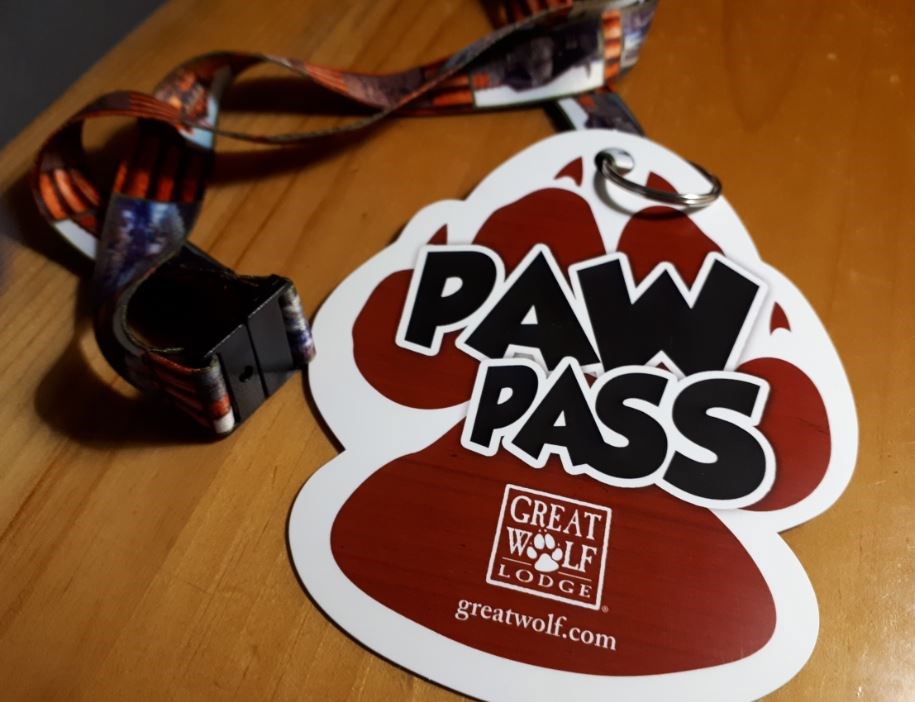 MagiQuest and ShadowQuest games: You have to buy a wand and then pay separately to have a game loaded onto it, but besides the water park following our grandson around the lodge (Great Wolf mug in hand) as he played this interactive adventure was a highlight of the weekend, especially when he had to "battle the dragon" at the end of his quest.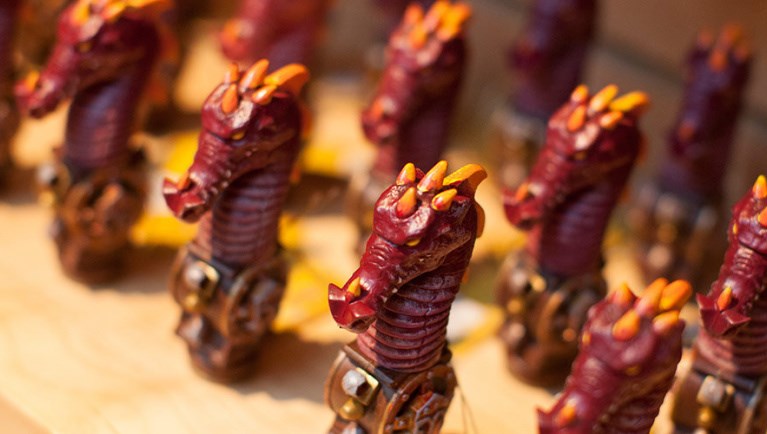 Howler's Peak Rope Course: we saved this outdoor climbing attraction for the last day and were surprised by how long it took, which was great for our grandson. We had guessed it would take him about 15 minutes to complete, but instead it was almost an hour before he was bungee dropped back to the rest of us waiting on the ground.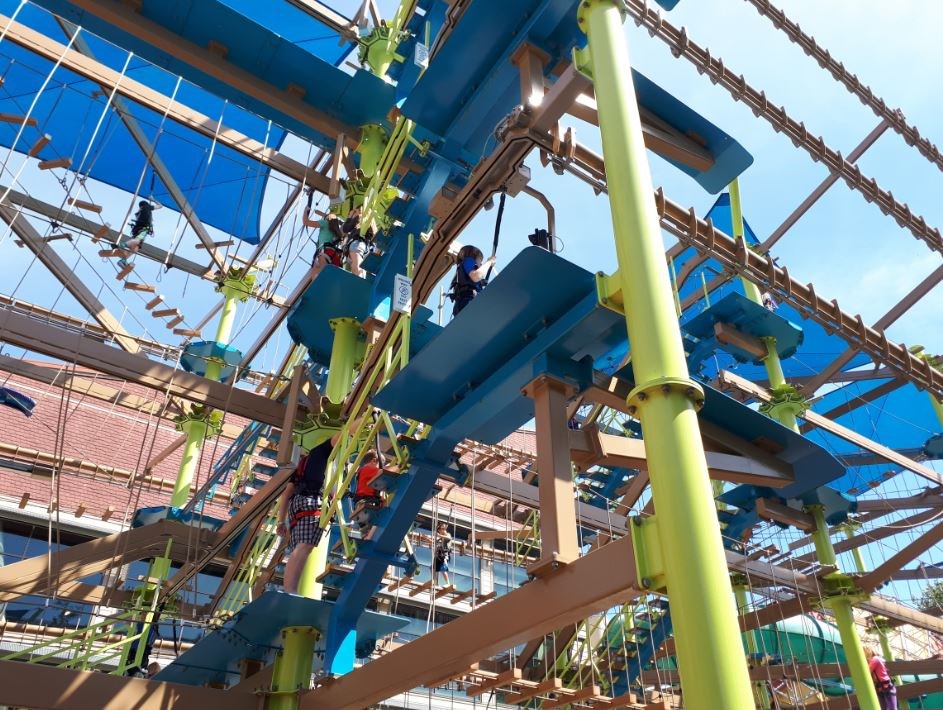 Oliver's Mining Co: Our grandson loved mining for gemstones at Oliver's. His visit was included with a Paw Pass.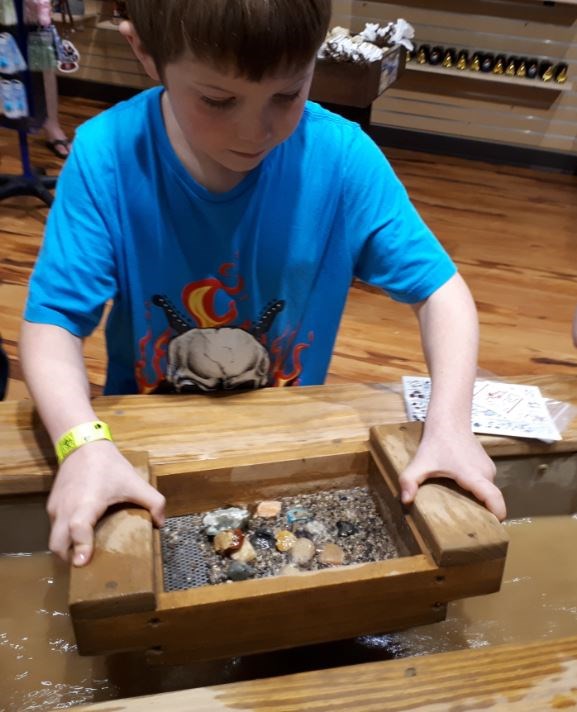 Howl at the Moon Glow Golf: We had lots of laughs on this course, which literally glows thanks to the use of black lights.   
Northern Lights Arcade: Or as we dubbed it, "Las Vegas for kids," where they can collect tickets to trade in for prizes.
Scoops Kids Spa: girls and boys who want to get pampered in pink will enjoy this child-friendly spa. (The closest our busy grandson got to it was to run past the entrance.) 
Note: The lodge offers lots of free activities, including the Great Clock Tower Show and a nightly pajama party, but we honestly couldn't get to everything and our grandson fell asleep by 8 p.m. both nights. (He was still up at 5 a.m. both mornings.)
Dining:
Hungry as a Wolf: If you stick to one topping, the large pizza here is a great deal. We ordered a large pepperoni twice over the course of the weekend and everyone enjoyed it.
Loose Moose Cottage: This is where you'll find the buffet, which is open for breakfast and dinner. We found breakfast to be a pretty good deal at $16 US for adults and $8 for kids aged four to 12. (Pretty much everyone does breakfast at the buffet, so it was a lot of fun.)
Lodge Wood Fire Grill: This is where my husband and I escaped to for an adult beverage while the rest of the gang was still swimming. We also had lunch there as a group and the food and service were both great.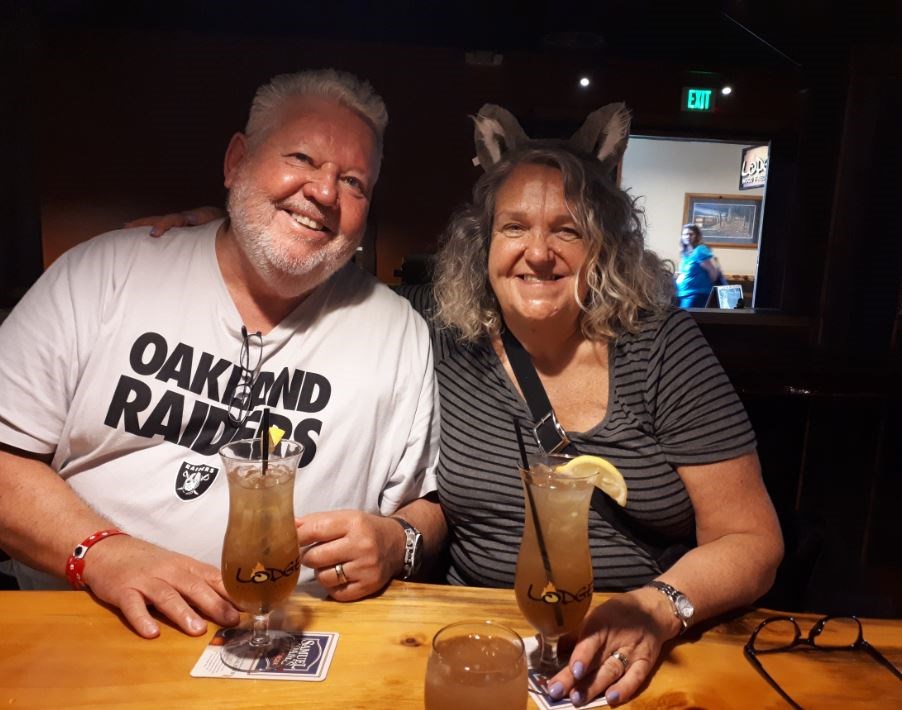 The lodge also includes a Starbucks, Bear Paw Sweets & Eats, Grizzly Rob's bar — by the waterslides, and Buckets Incredible Craveables, which serves burgers and hot dogs by the waterpark. We also had a lot of snacks, fruit, juice and water (and wine) in our room, which helped cut down on costs.
Make no mistake, Great Wolf Lodge is not an inexpensive place to visit, but when our grandson said to us on the second day, "This is the most awesome place in the world," we immediately started planning a return visit.
Visit greatwolf.com/grand-mound for more information.
sthomas@vancourier.com
@sthomas10