One of my style icons, Sarah Shabacon of Bohème Goods, beautifully captures the essence and allure of bohemian vintage for both decor and personal fashion. Offering handpicked pre-loved treasures from across B.C., Bohème Goods tells the story of our province through Sarah's eyes, creating an aesthetic that's highly coveted by those in the know.
Tell us a little about yourself. 
Sarah: I'm 25 years old, married to my childhood crush, and we have two sons and a pup. We live in Maple Ridge and spend our days off taking road trips in the mountains to find new beaches or spots to spend our days together.
How did you get started and what led you to where you are now? 
I used to own a locally made label called IWTHD, which I ran for three years before slowly transitioning into something I was much more passionate about and meant to do. I grew up preferring thrift shops to malls and have always been fascinated by design and the history behind the treasures I find.
What colour best describes your personality? 
Beige. It's earthy and neutral.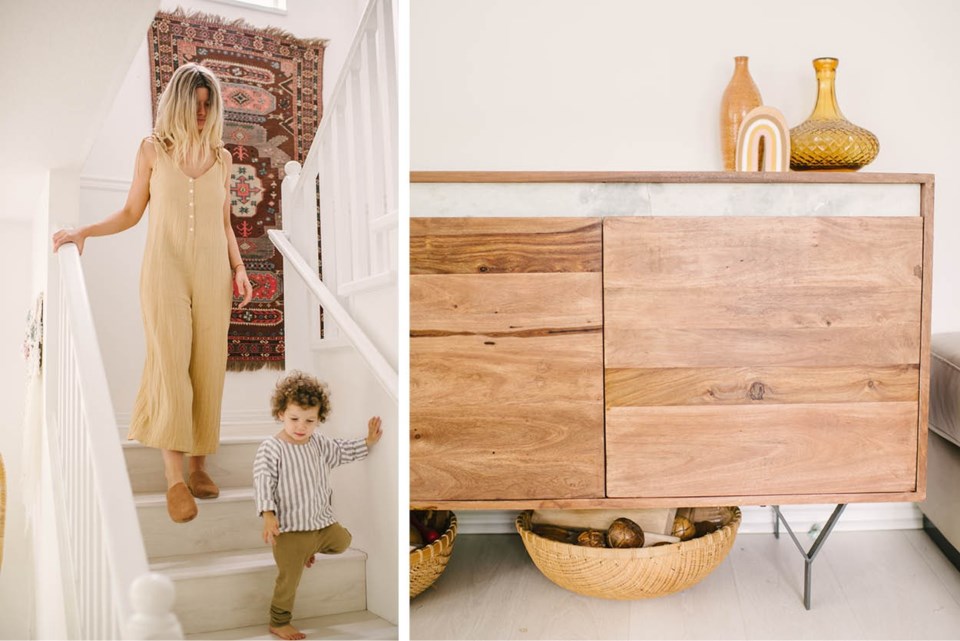 What is your favourite accessory? 
A good basket. I have them all throughout our house and even in my car. 
When it comes to style/design, what is the one thing you covet the most? 
I covet a rattan day bed for my boys' rooms. They're so simple but have a really beachy vibe to them and are something they could keep for years.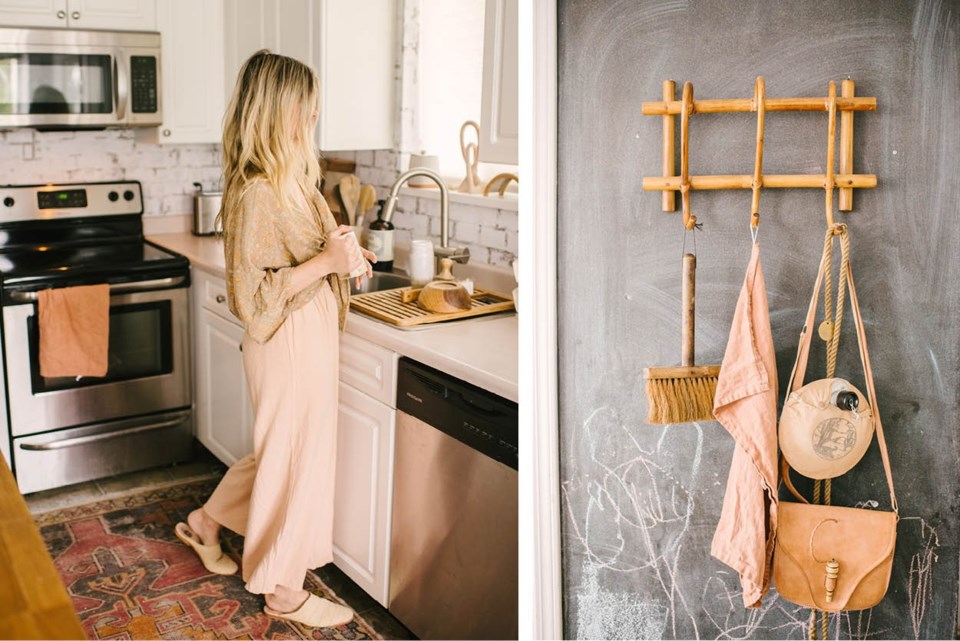 Do you have any predictions for the future of your industry?  
I hope it continues to grow steadily because I truly believe we can make a difference – no matter how small – to the bettering of our Earth by shopping vintage and choosing to shop ethically made clothing instead of supporting fast fashion.
Do you collect anything? 
I collect rugs and textiles. I have pieces from Turkey, Africa, Afghanistan, Scandinavia and many more countries. I'm very intrigued by the stories behind all these beautiful things that have stories usually woven right into them.
Who is your idol or mentor? 
Serena Mitnik Miller. She's a creative in California with a cool family and beautifully designed home. She also happens to run one of my favourite shops, General Store.
If you could describe your artistic style in one word, what would it be? 
Bohème.
Is there a song or a musician that inspires you to create? 
"Something In My Heart" by Röyksopp.

Is there one area of your craft you find especially challenging? 
The most challenging aspect of my job is finding space for storage. We're fortunate to live in a townhome with a garage and extra room for my office, but boy, does stock add up quickly.
What do you wish more people knew about artists? 
How we pour our all into what we do. We are expressing who we are and what we feel into our preferred art form, and that it cannot be replicated. It's a beautiful thing to be able to put who you are into a feeling that only you can evoke in others.
Do you have a favourite creative space? 
My living room. It's filled with light and photos of our travels and favourite things. I turn the record player on and get to work photographing new stock.
Do you find gloomy weather or sunshine to be more inspiring? 
Sunshine all the way! On a cloudy day when the sun breaks through the clouds it's like this magic moment where I feel all this newfound energy and emotion.